Fellowship details
The Multiple Sclerosis Clinic at the Health Sciences Centre is the only multiple sclerosis (MS) clinic serving Manitoba. Throughout the program, you will:
Work directly with MS patients and learn how to conduct trials, diagnose and manage MS in both adult and pediatric patients.
Provide care for patients with demyelinating disorders including multiple sclerosis, neuromyelitis optica, recurrent transverse myelitis and other CNS demyelinating disorders.
Conduct a research project geared to MS and participate in educational activities specific to MS.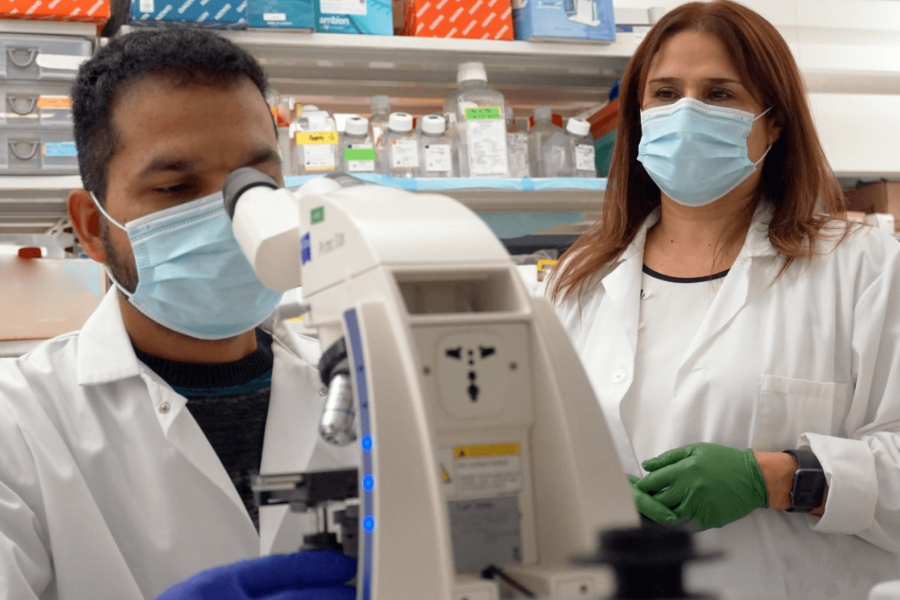 Admission and application requirements
Application deadline: November 1 annually
To be considered for admission to the Multiple Sclerosis Fellowship, you must have a minimum of:
An undergraduate degree in medicine
Fluency in English
Successful completion of a neurology residency training program
Eligibility to sit the Royal College of Physicians and Surgeons of Canada exam
Meeting these requirements does not guarantee acceptance into the program.
How to apply
To apply, you must submit the following documents:
A CV
A cover letter
Three letters of recommendation (to be submitted directly by your referees)
Please submit these documents to the program director: 
Ruth Ann Marrie
GF 543- 820 Sherbrook Street
Winnipeg, MB R3A 1R9
Telephone: 204-787-4951
Fax: 204-787-1485
Email: rmarrie@hsc.mb.ca
Explore the University of Manitoba
We attract people from around the world who share our ideals and vision for positive change. We believe in embracing challenges and taking action. Our students, researchers and alumni bring their unique voices to learning and discovery, shaping new ways of doing things and contributing to important conversations in topics that matter most, from human rights to global health to climate change. We are where imagination and action collide.
Contact us
Ruth Ann Marrie
Multiple Sclerosis Fellowship Program Director
GF 543-820 Sherbrook Street
University of Manitoba (Bannatyne campus)
Winnipeg, MB R3A 1R9 Canada