Colony management
We work with investigators to care for and manage all in-house breeding colonies.
These are colonies that have been established under the Central Animal Care Services (CACS) breeding protocol and for which the model has been approved in an experimental animal care and use protocol.
The breeding colony coordinator can assist labs with model selection, development of a Schedule 13 (required for approval) and acquisition of founder animals from other institutions or commercial sources. CACS also provides the development and execution of breeding strategies in consultation with the lab.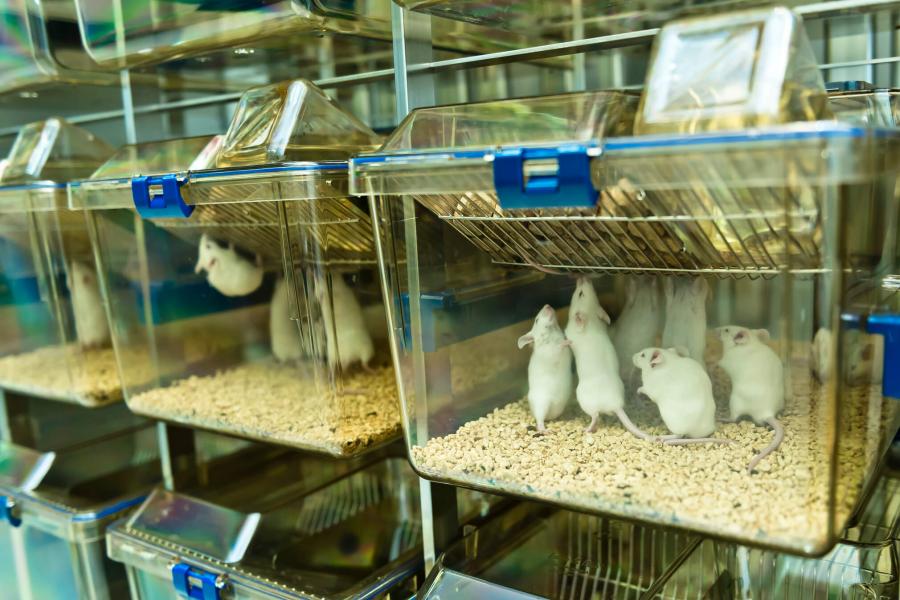 Housing
We offer four types of animal housing, each with a different level of biosecurity based on the nature of the model and the environmental conditions required to meet the needs of your research project.
Overview
The levels employ different husbandry practices, type of feed, supplies and entry/exit procedures to create a range inclusion and exclusion environments. Options range from conventional housing and husbandry practices in the standard level to full exclusion and inclusion practices in the quarantine level. Pricing varies by the level of biosecurity required for each situation.
Standard housing
Standard housing includes:
Conventional shoebox plastic caging and Individually Vented Cages (IVC)
Standard feed, water and care
All IVC cages are changed/manipulated only under a cage change station
No special entry or husbandry practices are employed
Modified housing
Modified housing includes additions to the standard housing:
Metabolic and "clean" housing
Irradiated food and/or treated water
Presence of a chemical or radioactive hazard
Caging is autoclaved
This type of housing is often dictated by the nature of the experiment or the need to protect particularly valuable breeding colonies, but can also be requested to maintain animals at a higher level of protection.
Enhanced housing
Enhanced housing includes additional practices above modified housing type:
Sterile housing
Irradiated food
Aseptic husbandry practices are employed for cage handling and manipulation and between cages
Cages and animals are manipulated only under biosafety cabinet or cage change station
All supplies are autoclaved
Special room entry
Enhanced housing represents either inclusion practices or exclusion practices. This is used  either when immune deficient animals, such as nude or SCID mice, are housed requiring protection from the environment or for biohazardous work in which personnel and the environment must be protected from pathogenic exposure.
Quarantine housing
Quarantine housing represents the highest level of care we offer. This type of housing is required for quarantine evaluation periods for new animal models before they can be released into barrier or general housing. It is also employed in situations where immune compromised animals are inoculated with or may potentially be infected with a biological hazard. A nude mouse contaminated with a biohazardous organism would be an example. This type of housing has the most input costs in which both isolation and exclusion are required to protect both the animal under study and personnel and the environment.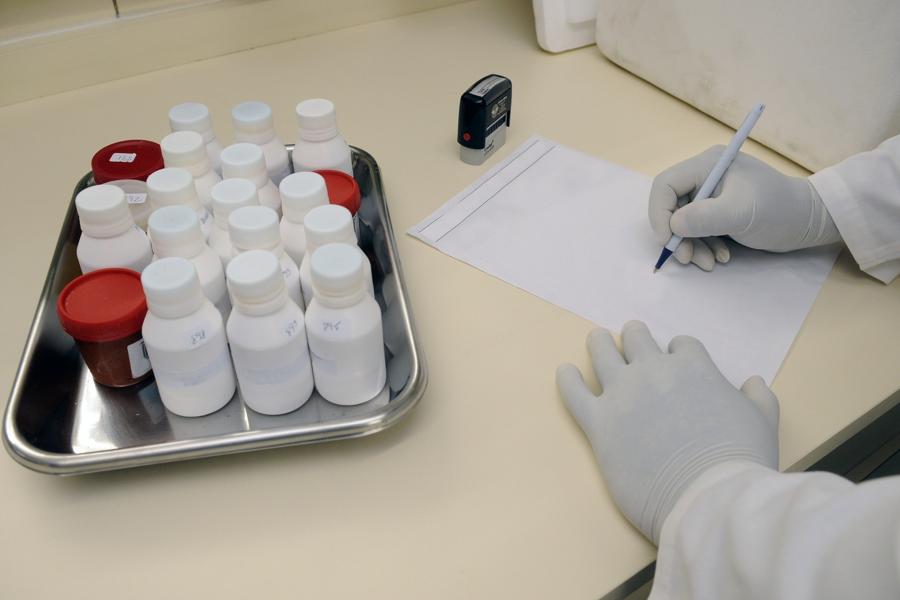 Purchasing
Central Animal Care Services can help meet your research needs by sourcing and purchasing animals on your behalf.
In-house research colonies
These are colonies that are held at CACS by researchers for their own use.
Colony information is available through the Breeding App in My Research Tools (MRT), which can be accessed through JUMP.
In-house stock-production colonies
Established colonies are available at Central Animal Care Services for purchase by eligible investigators.
External vendors
We work with several approved commercial vendors that we purchase animals from on a regular basis, including:
Special considerations
Please note that orders from Jackson Laboratory must include stock numbers. We cannot place  the order without it.
If you require surgical modifications by the vendor, surcharges will apply.
Orders from external suppliers are sent as soon as we receive them, but delivery dates are dependent on the vendor's ability to supply.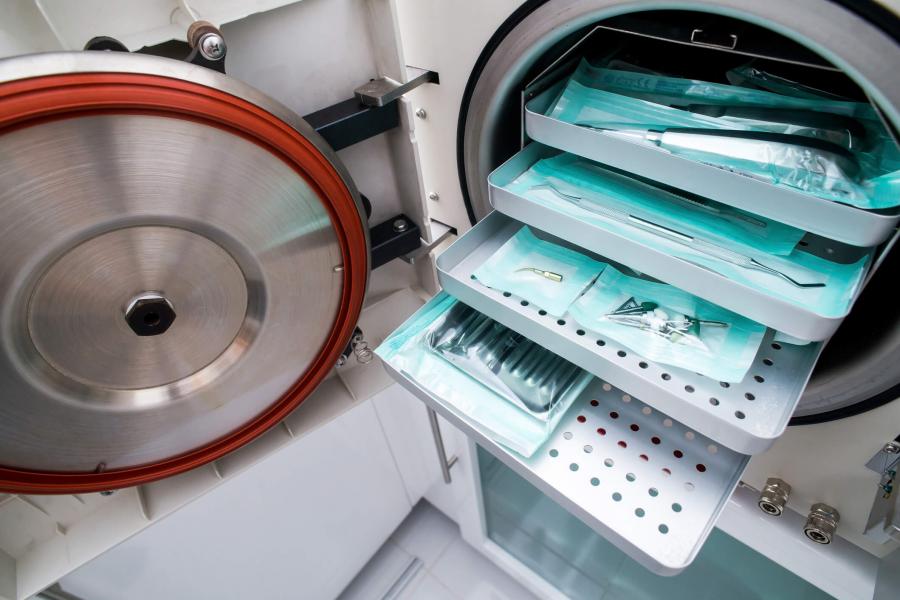 Technical services
Whether you're looking for ongoing support for your lab or one-time service for a procedure your staff can't perform, we offer the flexibility you need to keep your research moving forward.
We can help with set up for surgery, preparation of instrument and supply packs, support during surgery, anesthetic delivery and monitoring, and post-surgical monitoring and treatment.
We also provide:
Autoclave sterilization
Blood collection
Endpoint perfusion of rodents
Gavage
Injections (IP, IV and SQ)
Recovery and humane endpoint monitoring
Special diets
Facilities
Sites
Each facility is equipped to handle special services as required by an individual's research program, including feed, environmental enrichment and genetic manipulations.
Basic Medical Sciences Building (BSMB)
This multi-use facility has several procedure rooms, some with isoflurane anesthetic machines, and there is access to a fume hood, biosafety cabinets and a surgical suite.
The facility has direct access to the Small Animal and Materials Imaging Core Facility, which makes it possible to access various imaging modalities in longitudinal animal studies.
Children's Hospital Research Institute of Manitoba (CHRIM)
This facility is owned by Children's Hospital Research Institute of Manitoba (CHRIM). As such, it is primarily for the use of CHRIM researchers.
This facility is intended for studies requiring short- to medium-term animal holding with easy access to surgical procedure rooms and labs.
Procedure rooms offer both fume hood and biosafety cabinet access. There is also a facility isoflurane anesthetic machine and a CO2 euthanasia chamber.
Chown building
This facility is a multi-purpose facility with conventional housing status and a level II small animal containment zone suite.
The facility has a small animal surgery with isoflurane anesthetic machine, multi-purpose procedure space as well as access to a fume hood.
A newly-established fish facility is also located in the Chown facility with  zebra fish and Mexican tetra fish housed in state-of-the-art systems.
Genetic Modelling Centre (GMC)
The Genetic Modelling Centre is a semi-barriered animal facility housing colonies of genetically engineered animal models and home to the genetic manipulations core service.
The facility also contains in-house breeding colonies.
CancerCare Manitoba Research Institute (CCMRI)
This facility is owned by CancerCare Manitoba and is exclusively for the use of CancerCare researchers.
There is a small procedure room which has a fume hood, isoflurane anesthetic, biosafety cabinet and is home to a small animal irradiator and small animal imaging machine.
One holding room is dedicated to a NOD SCID gamma mouse breeding colony which is available to approved users.
Rodent satellite facilities
Central Animal Care Services maintains single room satellite facilities for rodents for studies in which animals must be removed from housing, taken to a lab for special procedures/access to special equipment and cannot be returned to main facility for housing.
You may be directed to use this housing during your protocol review, or if for any reason you need to maintain animals for a period of time after taking them from a main facility.
You may also be looking for
Contact us
Central Animal Care Services
23 Basic Medical Sciences Building
745 Bannatyne Avenue
University of Manitoba
Winnipeg, MB R3E 0J9 Canada