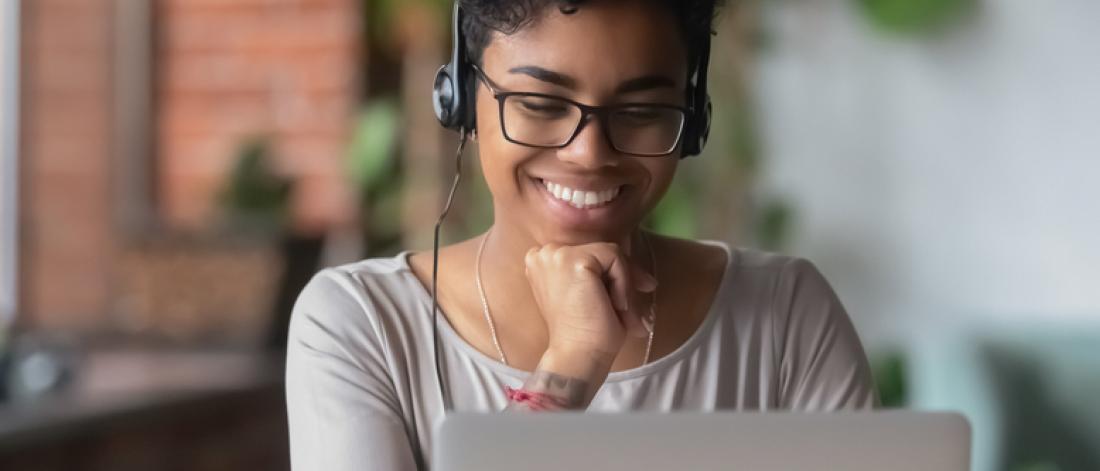 Fall 2021 webinar 1
Monday, September 27
12 pm to 1 pm CST
The changing relationship between governments and universities

Canadian public universities have always had a strong connection with their respective provincial governments as education falls within provincial jurisdiction. Over the last few years, with the introduction of new metrics including performance based funding, quality assurance and employability, this relationship has changed. John Alho provides background and future directions for university government relationships, drawing on his extensive experience.

Presenter

John Alho is one the longest serving government relations professionals in the Canadian post-secondary sector. He joined the University of Calgary in March 2013 and oversees the university's strategic government relations. John works closely with the President and other members of the University's senior leadership team, to further the University of Calgary's external relations objectives.

John came to the University of Calgary from the University of Manitoba where he served as Associate Vice-President (External). He was responsible for leading the university's government relations, marketing and communications and community outreach activities. He was also tasked with overseeing change management and talent management across the External Relations portfolio. Over the course of his 10 years at the University of Manitoba, John also had occasional responsibility for advancement and development and alumni relations.

John Alho
Vice-President, Government and Community Relations,
University of Calgary
Fall 2021 webinar 2
Wednesday, October 13
1 pm to 2 pm ET
Sustaining strategic innovation in higher education:
Can insights from the corporate sector help?

Over the past two decades, research in the corporate sector has identified successful practices and structures to sustain strategic innovation in mature organizations. As higher education lags behind other sectors, perhaps some of these could help us to address our many challenges including changing learner demographics, diminishing government support, and preparing graduates for an uncertain future of work. But can these insights be adapted to higher education?

Featuring

Anahita Baregheh, Associate Professor in Nipissing University's School of Business and Research Director for the Workplace Innovation Network for Canada

Thomas Carey, Co-Principal Catalyst for the Workplace Innovation Network for Canada and a former Professor and Associate Vice-President (Learning Resources and Innovation) at the University of Waterloo

Gina O'Connor, Professor of Innovation Management at Babson College, recognized thought-leader on organizational innovation, and lead author of Beyond the Champion: Institutionalizing Innovation Through People

 
Further information (PDF)
Previous webinars
Defending institutional autonomy: the role of effective governance

This webinar examined the nature of the threats to institutional autonomy in Canada and the role that effective university governance plays in protecting and advancing institutional autonomy. Institutional autonomy is essential for universities to thrive. There are many indications that it is under threat.

Department leadership in the time of COVID

In this webinar, three current Canadian department chairs reflected on their experiences over the past year and looked ahead to what returns to campus might mean. The COVID-19 pandemic has presented unprecedented challenges for higher education. Academic department chairs have played a crucial role as on-the-ground leaders, responsible for managing unit responses and translating institutional policies into specific disciplinary and program contexts.
Imagining the Future of Higher Education in Canada: Radical Flexibility as a Potential Solution

This was a free webinar sharing recent research coalesces around the future of higher education. Drawing from survey and interview studies examining faculty experiences and practices during the pandemic, and grounded on a large body of earlier work examining flexible and online learning, it invited participants to reflect on potential higher education futures, and discuss the role of flexibility in those futures.

Leading Change to Prepare Graduate Students for Diverse Careers

This was a free webinar that looked at how academic and administrative leaders can promote change that maintains and advances the academic and research goals of the university, given that doctoral programs in most disciplines have traditionally focused on preparing students for academic careers, but only a minority of current PhD graduates obtain academic positions. It discussed these issues based on SSHRC-funded research on PhD career development.
Leadership in the Midst of a Black Swan Event

Leadership in the Midst of a Black Swan Event was a free webinar that examined how Canadian post-secondary institutions and their constituent units have responded to the pandemic, with a specific focus on the identification of leadership best practices. It addressed a number of topics including pedagogy, governance, student issues, faculty, support staff, administrative and communication.

Leadership Post-COVID

Leadership Post-COVID was a free webinar that shifted the focus from short-term emergency response to what John Kroger has termed long-term strategic adjustment. It asked how we take our learning and experiences and pivot from short-term to long-term strategies for our organizations. The discussion included financial exigency, student financial support, pedagogy, student services, labour relations and collective bargaining post-COVID and campus communities' mental health. We will also discuss the role PSE institutions may play in helping the broader community tackle these new realities.
Leading an Academic Department During Times of Crisis

Leading an Academic Department During Times of Crisis was a free one-hour webinar for university and college department heads, chairs and directors. This new professional development opportunity by the Centre for Higher Education Research and Development (CHERD) showed how heads, chairs and directors can provide clear leadership to their academic units while protecting personal well-being during times of uncertainty and crisis.
You may also be interested in
Contact us
Extended Education
185 Extended Education Complex
University of Manitoba (Fort Garry campus)
Winnipeg, MB R3T 2N2 Canada
204-474-8800
Toll free: 1-888-216-7011 ext. 8800