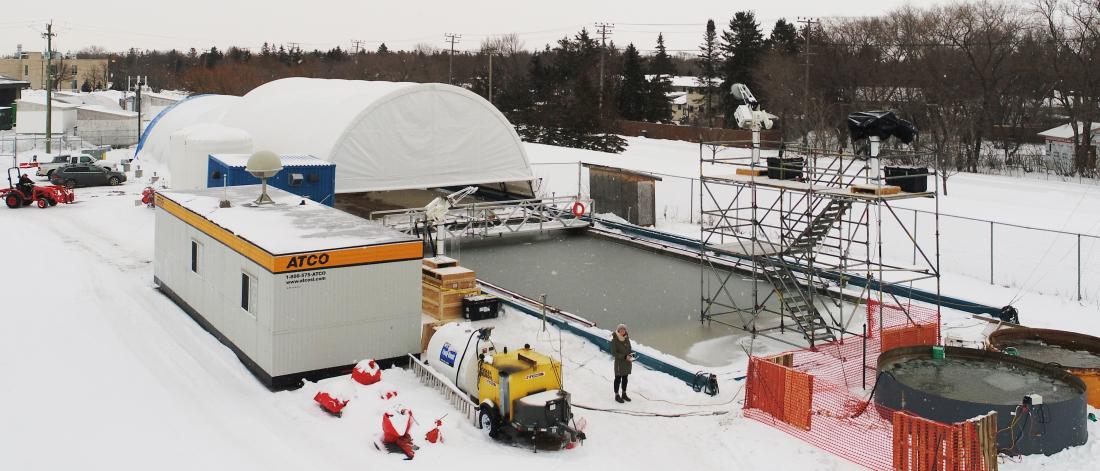 Sea ice Environmental Research Facility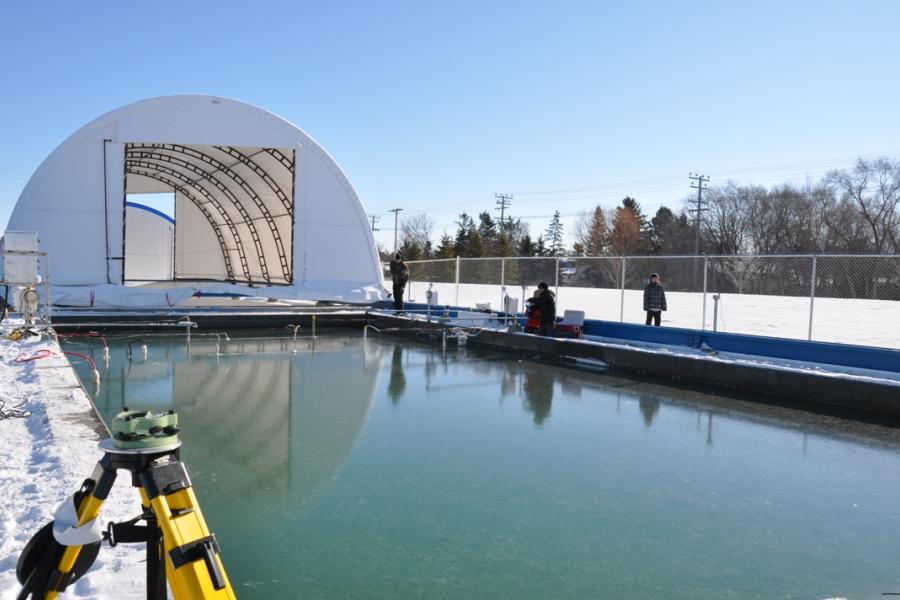 SERF is the first experimental sea-ice facility in Canada
Located on the campus of the University of Manitoba, the main feature of the SERF facility is an outdoor seawater pool (60 feet long, 30 feet wide and 8 feet deep). It is equipped with a movable roof to control snow cover and ice growth, and various sensors and instruments to allow real-time monitoring. The SERF facility also includes a trailer laboratory and a storage building.
 
By fabricating and growing sea ice under various controlled conditions, mesocosm-scale studies will be carried out at SERF to enhance our fundamental understanding of how sea ice forms and melts on polar oceans, and to gain insight into the processes that regulate the exchange of energy and matter between the ocean and atmosphere. Along with the concurrent field studies, experimental studies at SERF will improve our ability to predict the impact of the rapid sea-ice loss on the marine ecosystem, on Arctic and global climates, on transport and biogeochemical cycles of greenhouse gases and contaminants, and on the human use of sea ice.
Research Projects
With escalating marine traffic and potentially significant prospects of oil and gas development, the Arctic is faced with an increasing risk of petroleum pollution. Oil spills are one of the most serious threats to marine ecosystems, and thus they also affect northern communities' livelihoods. GENICE seeks to mitigate oil in marine waters is through bioremediation, whereby naturally present microorganisms biodegrade oils and reduce the negative impacts of the spill. Learn more about GENICE here.
SERF currently has 15 microcosms to study Interactions between microplastics and metals in the sea ice environment under natural weathering conditions. The study seeks to weather microplastics in seawater to understand the accumulation mechanism of contaminants (trace metals), and associated effects on the distribution of weathered contaminents in sea ice.
Various drone-based sensors such as LiDAR, multispectral GPR and gamma radiation are measuring snow and sea ice properties at SERF. The project expands our understanding of drone flight data collection methods. Snow and ice depth can be precisely measured in a controlled environment. Data captured by drone is corroborated with on-site microwave scatterometer data to ensure accuracy.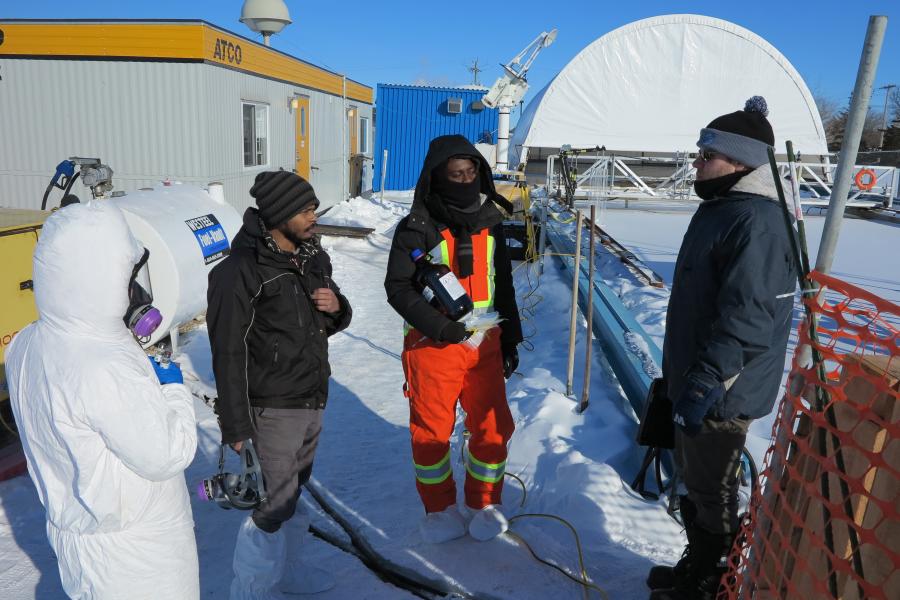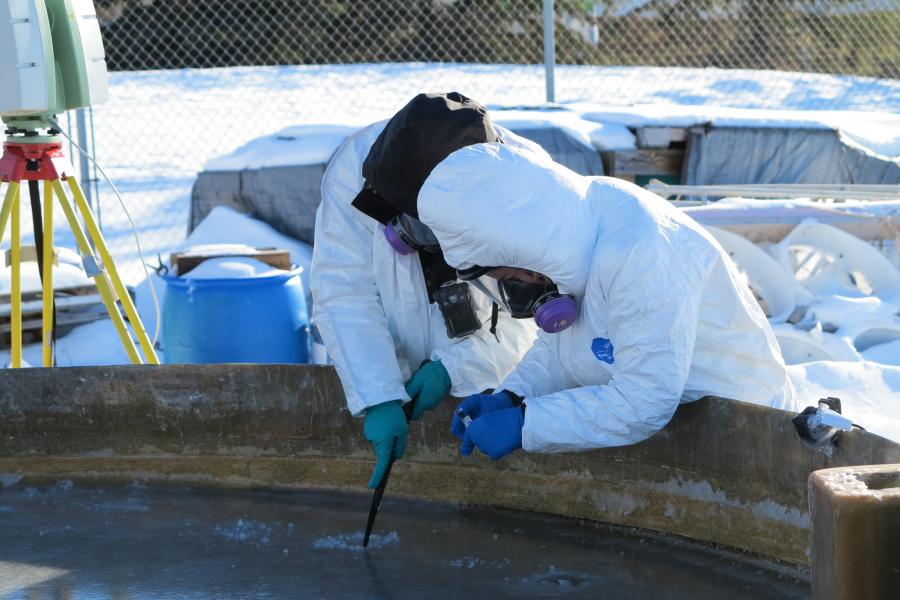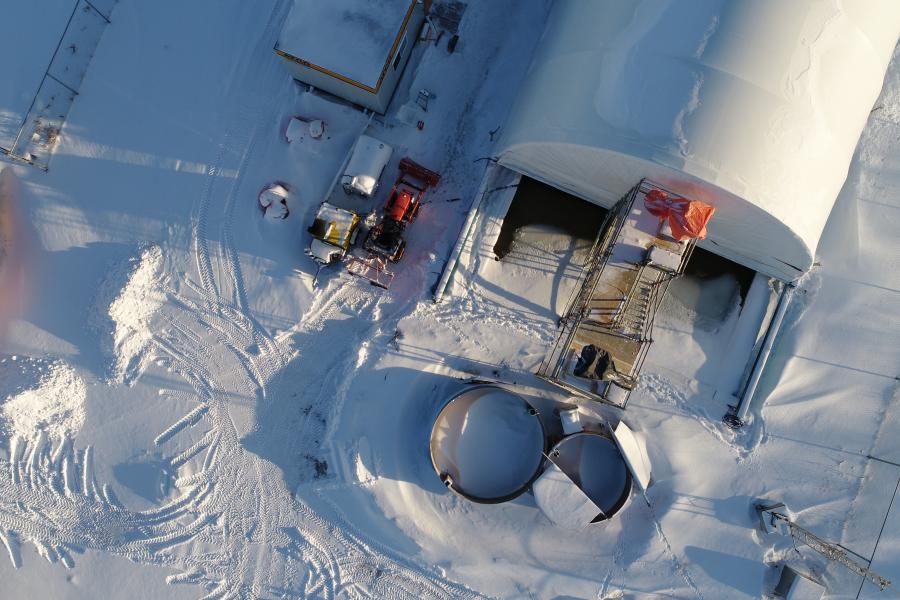 Scientific objectives
Experiments are guided by two core scientific objectives:
To grow sea ice under controlled conditions and with various tracers for the study of its growth, properties, and roles in biogeochemical cycling of contaminants and greenhouse gases
To integrate such process-oriented mesocosm-scale studies with field-based studies in support of modeling and scaling initiatives to better understand and predict the sea ice environment under a changing climate
Instrumentation and sensors
Meteorological sensors at various heights (e.g T, P, RH, wind speed/direction, PAR)
L- and C-band polarimetric scatterometers and LiDAR
Real-time and high resolution T, S, SO, pCO2 sensors across ocean-sea ice-atmosphere interface
Real-time measurements of tropospheric mercury speciation (GEM, RGM, and HgP)
On-site trailer laboratory for pH, alkalinity, DIC, DOC, TC/TN measurements
On-campus laboratories with cold rooms, Class 100 clean rooms, LA/LC-ICP-MS, CVAFS, LC/GC, XRD, and SEM, among many other instruments and field equipment
Principal Investigators
Dr. Fei Wang
Dr. David Barber
Dr. Tim Papakyriakou
Dr. Søren Rysgaard
Dr. Gary Stern
Dr. Dustin Isleifson
Funding and support
SERF is funded by the Natural Sciences and Engineering Research Council of Canada, the Canada Foundation for Innovation, the Manitoba Research and Innovation Fund, the University of Manitoba, ArcticNet and the Canada Excellence Research Chair Program. Projects are led by Drs. Fei Wang, Tim Papakyriakou, David Barber, and Soren Rysgaard.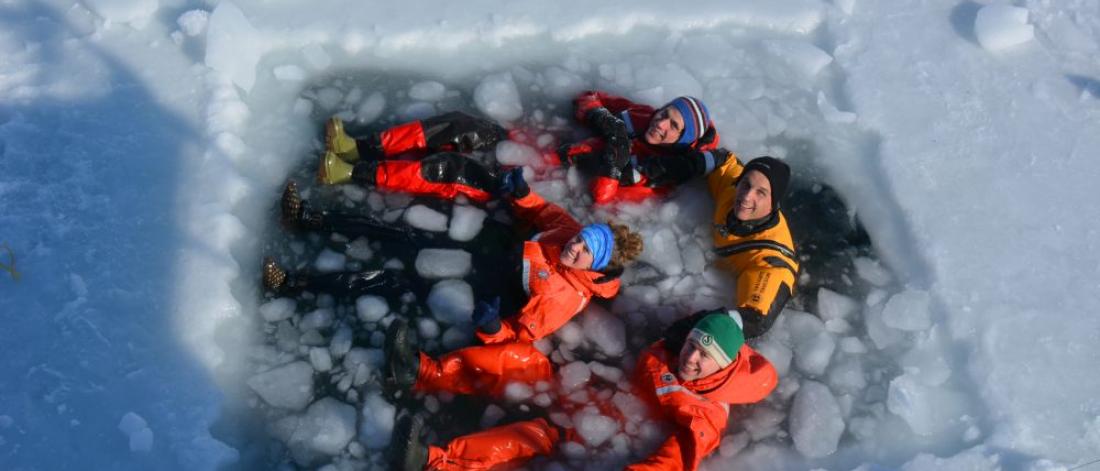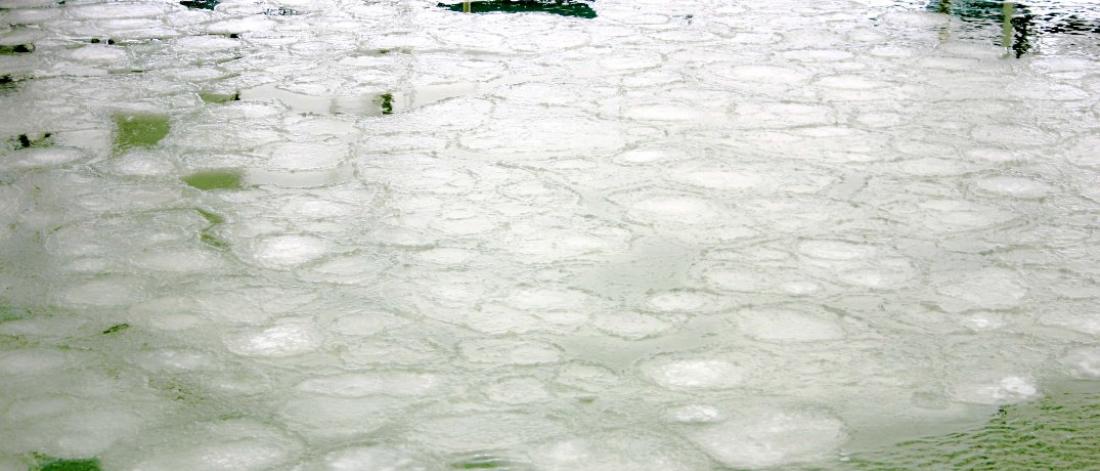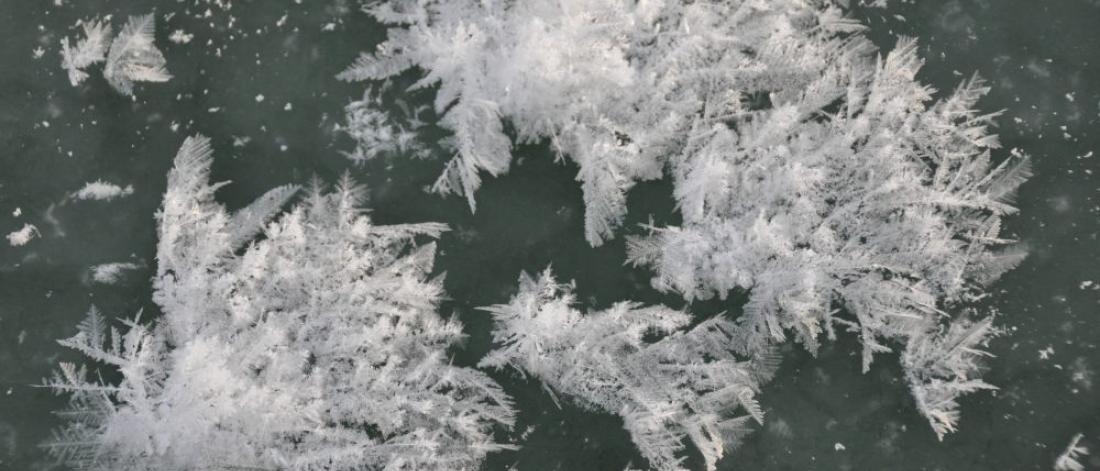 Contact Us
Centre for Earth Observation Science
#30 Service Road 2 S.W.
University of Manitoba
Winnipeg, MB, R3T 2M6 Canada