Pani Bolbolabadi: EXO
May 19 to June 24, 2022

Reception: May 19, 5:00 to 8:00 pm
Defense: May 25, 1:00 pm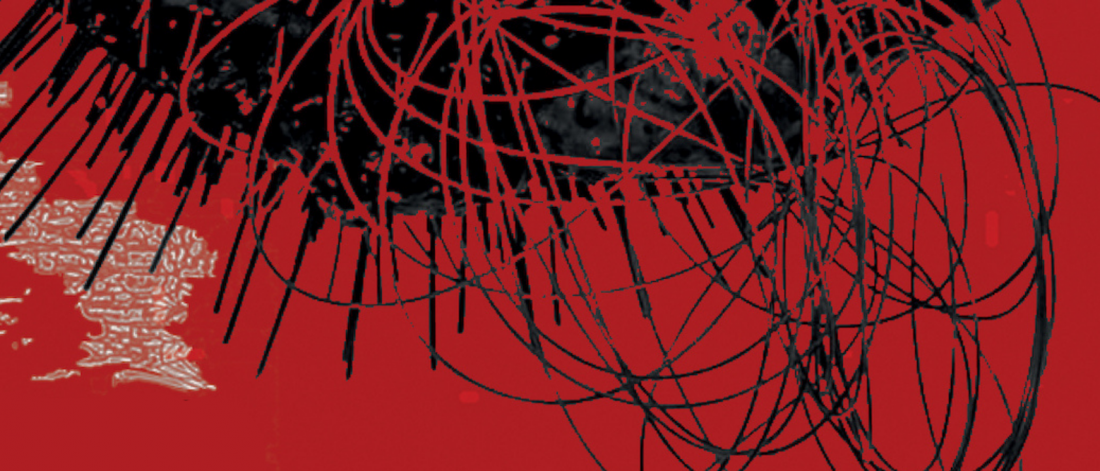 About the exhibition
In recent years, Pani Bolbolabadi has been building a body of work that addresses the relationship between electronic objects and humans. She explores the overlapping spaces of nature and culture and the role of technology in society, using insect patterning and morphologies in combination with recycled computer packaging and electronic components.
Childhood memories have inspired Pani's works; the city she was raised in as well as her father as an electrical engineer. Since electricity, cables, and electric components have a massive effect on modern life, people's day-to-day lives are indebted to them. In today's digital age, cables and electric components are tools that surround us, passing through mountains, roads, and streets to reach our homes, penetrating our walls to transmit electrical currents so we can live more comfortably. Fences of cables have entangle us and form a barrier between us and the environment, as the skin is to living flesh.
Pani Bolbolabadi was born in Rasht, Iran in 1993. She received bachelor's degree in Painting from Guilan University in Iran. She is now enrolled in the Master of Fine Art program at the University of Manitoba, Canada. Pani is a multidisciplinary artist who works in mixed media, painting, drawing, installation, sculpture, assemblage, and video. Her work has been featured in two solo exhibitions and in seven group exhibitions in Iran. In 2019, she won third place in the 4th Guilan biennial of painting.
Oral Exam
Date: May 25, 2022, at 1:00 pm.
Location: School of Art Gallery, UM, 180 Dafoe Road W
Visit the gallery
School of Art Gallery
255 ARTlab
180 Dafoe Road
University of Manitoba (Fort Garry campus)
Winnipeg, MB R3T 2N2
Monday to Friday, 9:00 am – 5:00 pm
CLOSED all statutory holidays