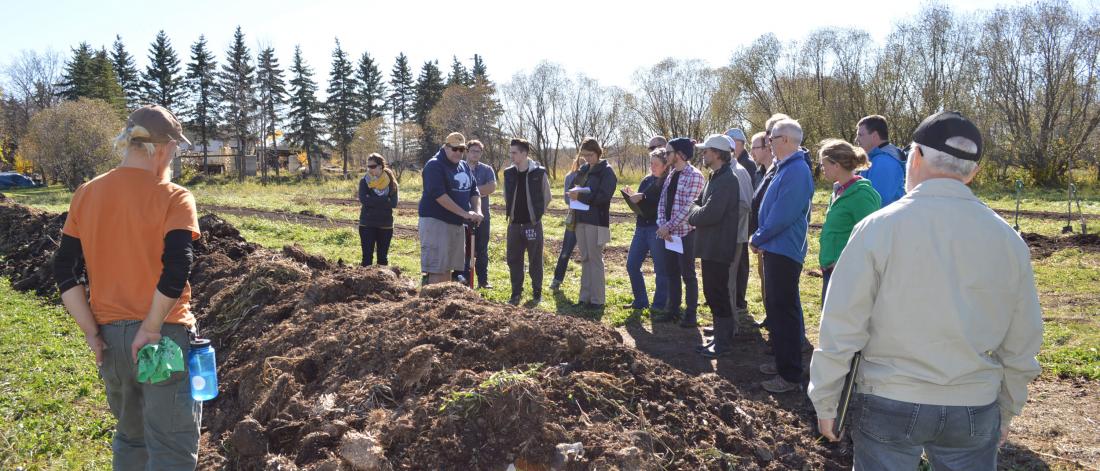 Crops
2020 Prairie Cover Crop Survey
Graduate student Callum Morrison and Dr. Yvonne Lawley surveyed prairie farmers to determine their interest and experiences with growing cover crops.
Cover crop research across the Prairies
Better Farming Prairies: Flowering habitat strips
An article by Jason Gibbs, Yvonne Lawley, Michael Killewald, Farnaz Kordbacheh, Alejandro Costamagna and Rob Gulden in the October 2021 issue (page 46) of the magazine Better Farming Prairies featured research at the University of Manitoba into planting flowering strips to create habitats for beneficial insects.
Attracting wild bees and other beneficial insects to farmland
Dr. Yvonne Lawley and Dr. Jason Gibbs are testing different on-farm approaches to provide habitat for wild bees and insects that benefit crops as part of a healthy agro-ecosystem. In this podcast we learn about their latest research, plus the many differences between wild bees and honey bees. For starters, Manitoba is home to more than 360 species of wild bees!
Jason Gibbs is an assistant professor in entomology at the University of Manitoba. His research includes pollinator ecology and diversity in agricultural landscapes and native bee conservation. Yvonne Lawley is an assistant professor at the University of Manitoba specializing in corn and soybean agronomy, cover crops and cropping systems design research.
Is strip till a fit for your farm? On-farm research is providing the answer
Strip till is an option for farmers wanting to reduce tillage with row crops like corn, soybeans and edible beans. Dr. Yvonne Lawley and John Heard discuss what they are learning about strip till benefits and optimal agronomic practices by working directly with Manitoba farmers.
Yvonne Lawley (@YvonneLawley_UM) is an assistant professor at the University of Manitoba in agronomy and cropping systems design. John Heard (@SoilSafariJohn) is the provincial soil fertility extension specialist with the Government of Manitoba. Both Yvonne and John work closely with farmers, agronomists and other researchers to identify and promote beneficial agronomic practices.
Better Farming Prairies: Research advances from long-term trials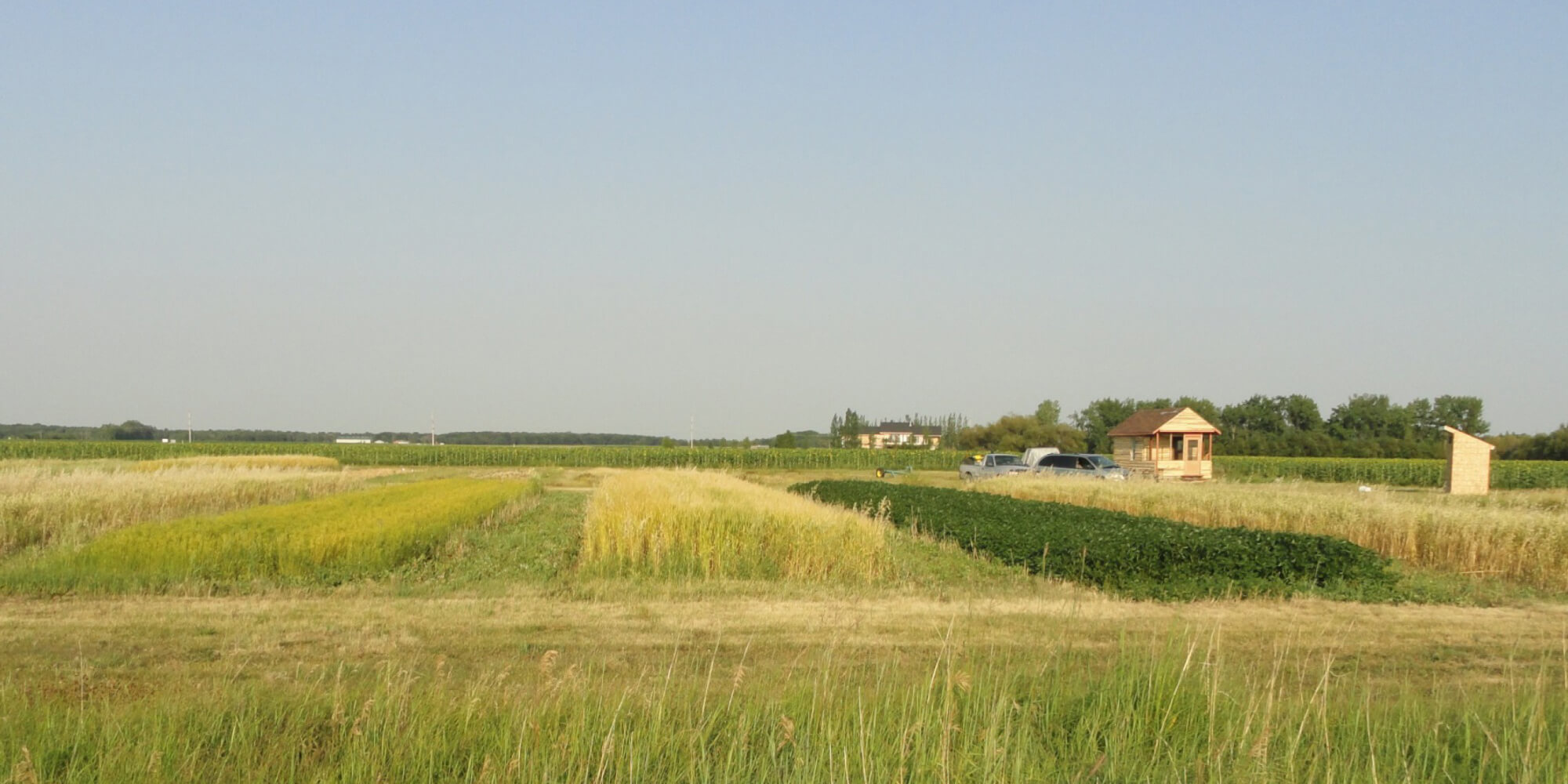 Let's review lessons from 28 years of organic crop production research in the Red River Valley. An article by Martin Entz in the July/August 2020 issue of the magazine Better Farming Prairies featured the long-term research being done at the University of Manitoba to compare conventional and organic crop production.
Canola breeding research for protein quality
Canada is a powerhouse when it comes to farming and food production. Research in canola is creating excitement that this crop may have the ability to enter into the plant protein market for human consumption, adding to its excellent reputation as a healthy cooking oil. In this podcast, Dr. Rob Duncan describes current research to further improve Canada's most valuable crop. He also delves into plant breeding terminology, shedding light on the different approaches for improving desirable plant attributes.
Rob Duncan is an associate professor at the University of Manitoba focusing on improving canola and rapeseed cultivars in Western Canada.
Better Farming Prairies: Our understanding of soys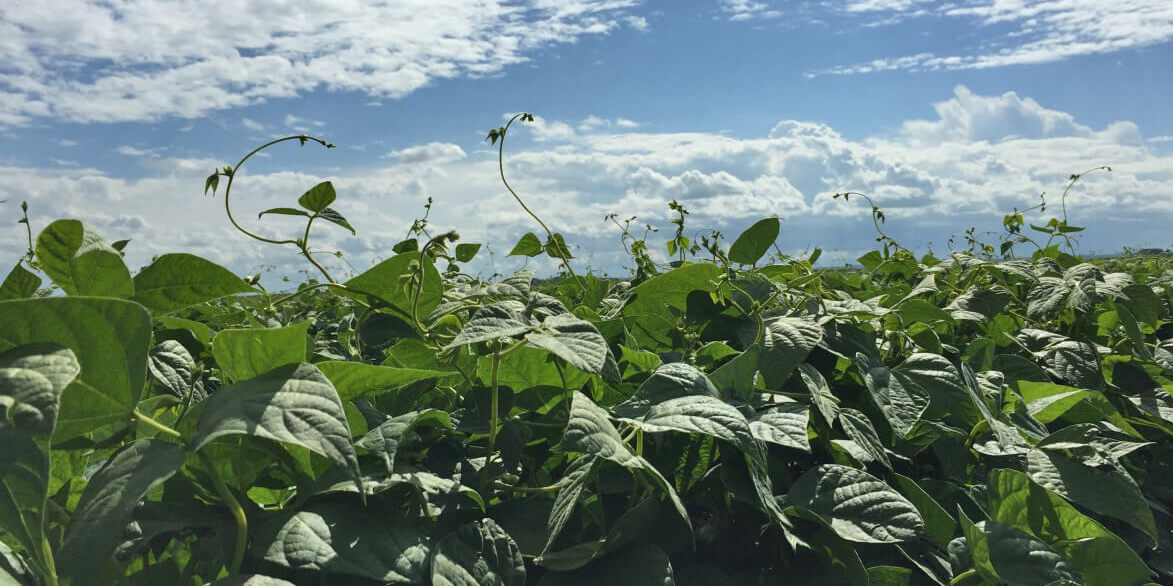 An article by Kristen MacMillan in the November/December 2020 issue of the magazine Better Farming Prairies on soy agronomy research being conducted at the University of Manitoba.
Better Farming Prairies: The economics of rotations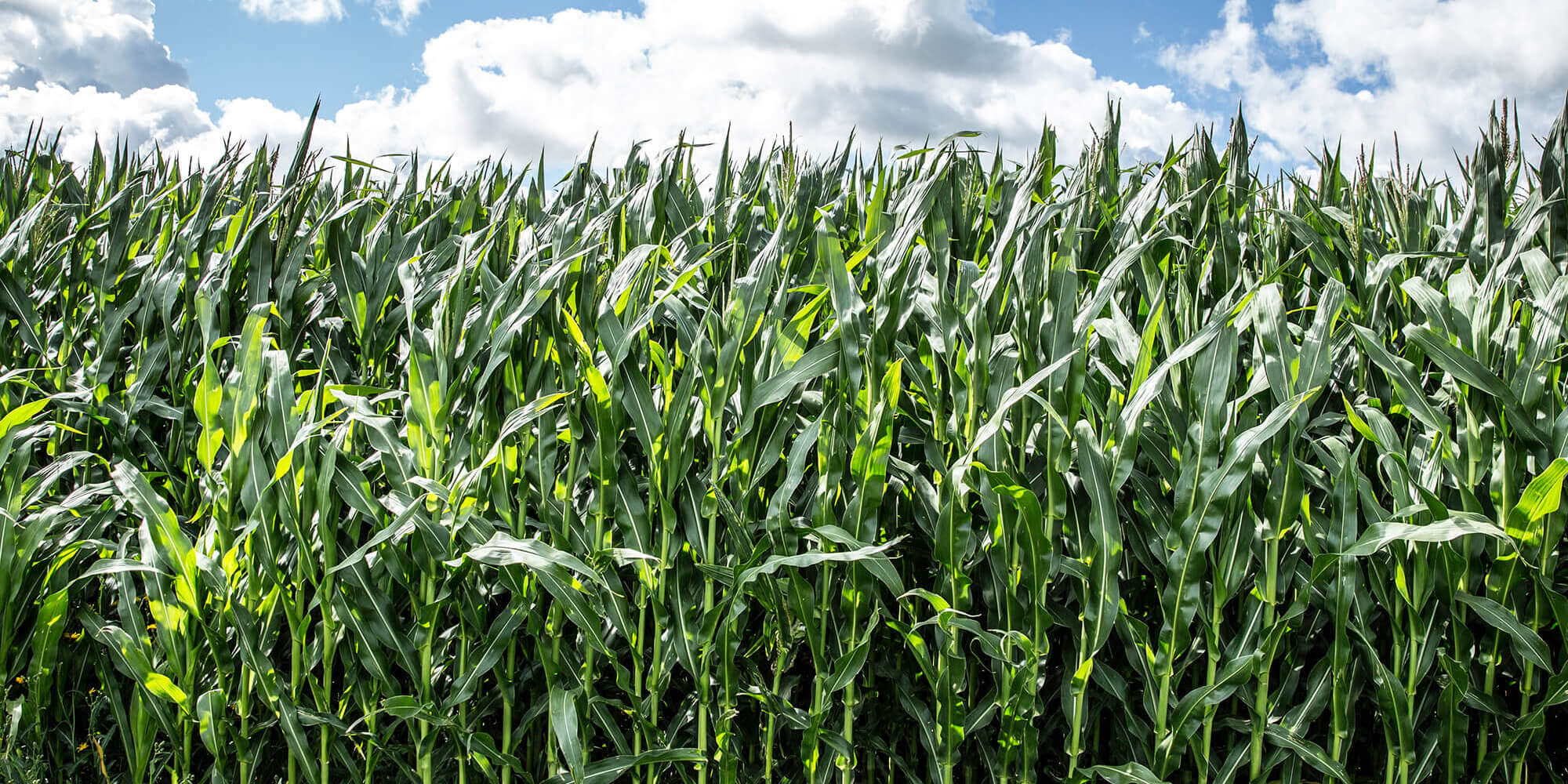 An article by Derek Brewin in the March 2020 issue of the magazine Better Farming Prairies reviews the data on the effect that crop rotations have on yields, and the research gaps that still need exploration.
The complex role of cattle in the environment 
In this podcast Dr. Kim Ominski explores the impact of cattle and the environment. She presents an equation where impacts of GHG as well as benefits such as biodiversity and carbon sequestration are considered. What cattle eat, how they affect the environment, and the research being done to further improve the sustainability of livestock production systems in Canada are covered.
Canada's Verified Beef Production Plus Program
The Verified Beef Production Plus Program - VBP+ for short - is a voluntary, industry-led, market driven initiative. VBP+ validates sustainable beef production practices that are based on research findings from across the country, including the University of Manitoba. In this podcast, Betty Green, Manitoba's VBP+ coordinator, describes the program and shares her own personal story as a Manitoba farmer.
Needle-free vaccination systems for cattle proven effective
In this podcast, Dr. Kim Ominski talks about the use of needle-free injection systems for cattle based on her research with colleagues. Kim Ominski is a professor at the University of Manitoba and Director of the National Centre for Livestock and the Environment. Her research focuses on strategies for improving the long term sustainability of beef cattle production systems.
Manure Manager: Clearing the air, one cow at a time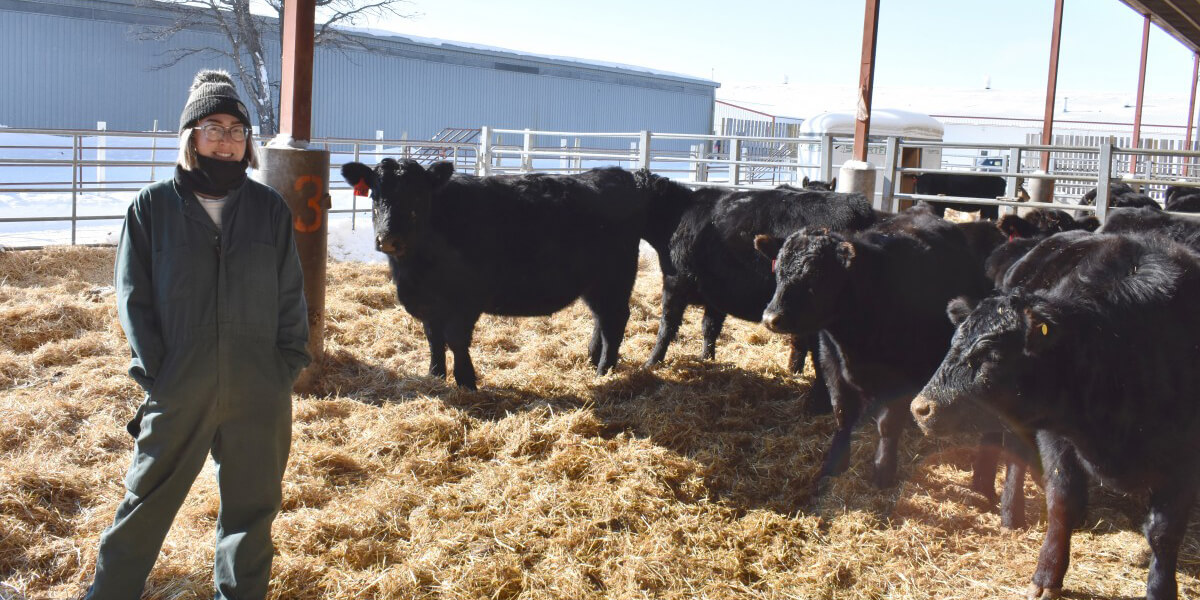 Reducing whole-farm greenhouse gas emissions through diet and manure management.
An article by Julienne Isaacs in the April 4, 2020 issue of the magazine Manure Manager featured research being done at the University of Manitoba to assess how management strategies in cattle production can impact greenhouse gas emissions.
References (click to open)
Acuff, G. (Ed.), Dickson, J. (Ed.). 2016. Ensuring safety and quality in the production of beef Volume 1. London: Burleigh Dodds Science Publishing, https://doi-org.uml.idm.oclc.org/10.4324/9781351114226.
Buhman, M., Dewell, G. and Griffin, D. 2000. Biosecurity basics for cattle operations and good management practices (GMP) for controlling infectious diseases. University of Nebraska-Lincoln Extension, Institute of Agriculture and Natural Resources, NebGuide G1411. Available at: http:// extensionpublications.unl.edu/assets/pdf/g1411.pdf.
Accessed 15 May 2020. CFIA. 2012. Animal Biosecurity: Canadian Beef Cattle on-farm biosecurity standard. Canadian Food Inspection Agency. pp38.
Laurence, M. 2014. 'Biosecurity and beef cattle health, husbandry and welfare', in D. Cottle and L. Kahn (eds), Beef Cattle Production and Trade, CSIRO Publishing, Collingwood, Australia.
Mee et al. 2012. Bioexclusion of diseases from dairy and beef farms: Risks of introducing infectious agents and risk reduction strategies. The Veterinary Journal 194:143–150 OIE Animal Production Food Safety Working Group. 2006. 'Guide to good farming practices for animal production food safety', Rev. Sci. Tech. Off. Int. Epiz., 25(2), 823–36. VBP+. 2018. Verified Beef Production Plus Producer Manual. Version 1.6. pp 48.
Antimicrobial use in Canadian livestock: Regulation changes and new alternatives emerging from research
This podcast looks at the use of antibiotics and antimicrobial resistance in livestock production. Our guest, provincial poultry specialist Amy Johnston discusses recent changes in regulations as well as some research advancements in antibiotic alternatives to ensure livestock health and food safety.
Better Pork: The role of essential oils in gut health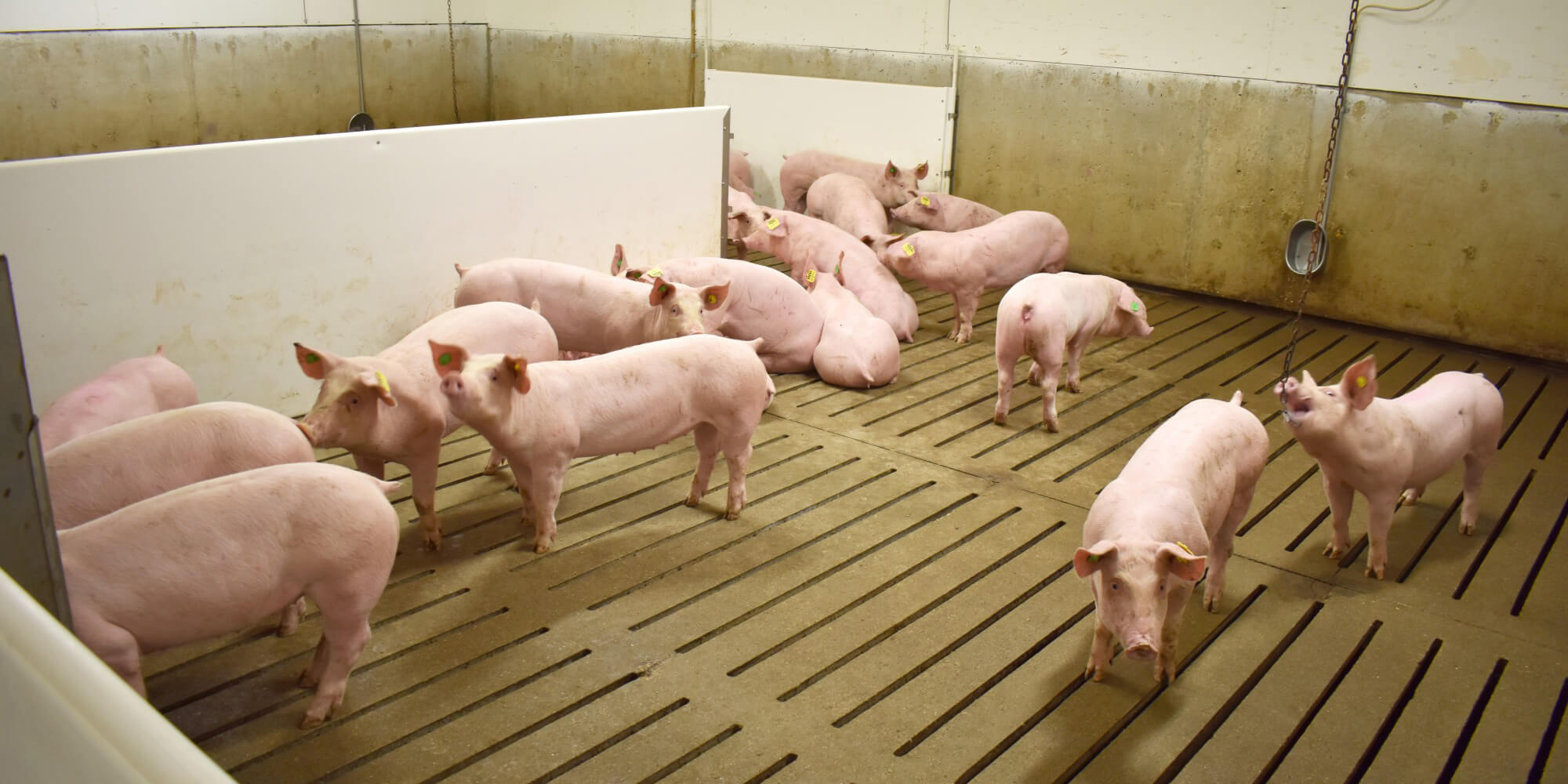 An article by Chengbo Yang in the October 2020 issue of the magazine Better Pork featured research being done at the University of Manitoba to study the use of essential oils as an alternative to antibiotics in swine production.
References (Click to open)
Billah, M., A. Wahab, M. Islam, and M. M. Alam. 2019. Antimicrobial Resistance Crisis and Combating Approaches. Journal of Medicine 20:38-45. doi: 10.3329/jom.v20i1.38842 Bischoff, S. C. 2011. 'Gut health': a new objective in medicine? BMC Med 9:24. doi: 10.1186/1741-7015-9-24
Choi, J., L. Wang, S. Liu, P. Lu, X. Zhao, H. Liu, L. Lahaye, E. Santin, S. Liu, M. Nyachoti, and C. Yang. 2020. Effects of a microencapsulated formula of organic acids and essential oils on nutrient absorption, immunity, gut barrier function, and abundance of enterotoxigenic Escherichia coli F4 in weaned piglets challenged with E. coli F4. J Anim Sci 98(9)doi: 10.1093/jas/skaa259
Goodarzi Boroojeni, F., B. Svihus, H. Graf von Reichenbach, and J. Zentek. 2016. The effects of hydrothermal processing on feed hygiene, nutrient availability, intestinal microbiota and morphology in poultry—A review. Anim Feed Sci Technol 220:187-215. doi: 10.1016/j.anifeedsci.2016.07.010
Heo, J. M., F. O. Opapeju, J. R. Pluske, J. C. Kim, D. J. Hampson, and C. M. Nyachoti. 2013. Gastrointestinal health and function in weaned pigs: a review of feeding strategies to control post-weaning diarrhoea without using in-feed antimicrobial compounds. J Anim Physiol Anim Nutr (Berl) 97:207-237. doi: 10.1111/j.1439-0396.2012.01284.x
Jayaraman, B., and C. M. Nyachoti. 2017. Husbandry practices and gut health outcomes in weaned piglets: A review. Anim Nutr 3:205-211. doi: 10.1016/j.aninu.2017.06.002
Kiarie, E. G., and A. Mills. 2019. Role of Feed Processing on Gut Health and Function in Pigs and Poultry: Conundrum of Optimal Particle Size and Hydrothermal Regimens. Front Vet Sci 6:19. doi: 10.3389/fvets.2019.00019
Pluske, J. R., D. L. Turpin, and J. C. Kim. 2018. Gastrointestinal tract health in the young pig. Anim Nutr 4:187-196. doi: 10.1016/j.aninu.2017.12.004
Van Boeckel, T. P., C. Brower, M. Gilbert, B. T. Grenfell, S. A. Levin, T. P. Robinson, A. Teillant, and R. Laxminarayan. 2015. Global trends in antimicrobial use in food animals. Proc Natl Acad Sci U S A 112(18):5649-5654. doi: 10.1073/pnas.1503141112
Walia, K., M. Sharma, S. Vijay, and B. R. Shome. 2019. Understanding policy dilemmas around antibiotic use in food animals & offering potential solutions. Indian J Med Res 149:107-118. doi: 10.4103/ijmr.IJMR_2_18
Antibiotic alternatives for livestock management
Antibiotic alternatives can promote growth, boost the immune system, and prevent intestinal diseases, thus improving gut health and function in poultry and swine. In this podcast, Drs. Martin Nyachoti and Chengbo Yang discuss with Amy Johnston the results of research they and others have conducted at the Department of Animal Science, University of Manitoba on various antibiotic alternatives. Although those in-feed antibiotic alternatives can help maintain a healthy gut in poultry and swine, the role of good nutritional strategies, and health and husbandry management practices are also discussed.
Tips for small-scale poultry farmers to keep their flocks healthy and disease free
Not every farm has to be a big business, but every farm needs to ensure the safety of their animals. Our guest for this podcast, provincial poultry specialist Amy Johnston, discusses strategies that small and hobby farms can put into practice to promote and improve animal health and welfare.
References (click to open)
Suresh, G., Das, R. K., Kaur Brar, S., Rouissi, T., Avalos Ramirez, A., Chorfi, Y., and Godbout, S. 2018. Alternatives to antibiotics in poultry feed: molecular perspectives. Critical reviews in microbiology 44(3):318-335.
Chicken Farmers of Canada. 2020. Antimicrobial Strategy (available at https://www.chickenfarmers.ca/antimicrobial-strategy/)
Gadde, U., W. Kim, S. Oh, and H. S. Lillehoj. 2017. Alternatives to antibiotics for maximizing growth performance and feed efficiency in poultry: a review. Animal Health Research Reviews 18(1):26-45
Li, C., Wang, J., Zhang, H., Wu, S., Hui, Q., Yang, C., Fang, R. and Qi, G. 2019. Intestinal morphologic and microbiota responses to dietary Bacillus spp. in a broiler chicken model. Frontiers in physiology 9:1968.
Shang, Y., Regassa, A., Kim, J.H. and Kim, W.K. 2015. The effect of dietary fructooligosaccharide supplementation on growth performance, intestinal morphology, and immune responses in broiler chickens challenged with Salmonella Enteritidis lipopolysaccharides. Poultry Science 94(12):2887-2897.
Alizadeh, M., Rodriguez-Lecompte, J.C., Yitbarek, A., Sharif, S., Crow, G. and Slominski, B.A. 2016. Effect of yeast-derived products on systemic innate immune response of broiler chickens following a lipopolysaccharide challenge. Poultry Science 95(10):2266-2273.
Jia, W., Slominski, B. A., Bruce, H. L., Blank, G., Crow, G., & Jones, O. 2009. Effects of diet type and enzyme addition on growth performance and gut health of broiler chickens during subclinical Clostridium perfringens challenge. Poultry science 88(1):132-140.
Slominski, B. A., & Campbell, L. D. 1990. Non‐starch polysaccharides of canola meal: quantification, digestibility in poultry and potential benefit of dietary enzyme supplementation. Journal of the Science of Food and Agriculture 53(2):175-184.
Yang, X., Xin, H., Yang, C. and Yang, X. 2018. Impact of essential oils and organic acids on the growth performance, digestive functions and immunity of broiler chickens. Animal nutrition 4(4):388-393.
Yang, C., Kennes, Y.M., Lepp, D., Yin, X., Wang, Q., Yu, H., Yang, C., Gong, J. and Diarra, M.S. 2020. Effects of encapsulated cinnamaldehyde and citral on the performance and cecal microbiota of broilers vaccinated or not vaccinated against coccidiosis. Poultry Science 99(2):936-948.
Food processing and product development
Protein food choices - plant and animal sources explained
Manitoba is a leader in protein production. In this podcast, Dr. James House discusses ways in which we are improving our understanding of how the body utilizes protein, and how we can best move forward with sustainable ways to produce and process high quality protein from plants and animals.
Increasing consumption of pulses through optimal storage, milling and processing: Key to maximizing nutritional value
The prairies are seeing more and more pulse production as demand for environmentally sustainable plant-based foods grows. Even so, Dr. Jitendra Paliwal says pulses can be one of the most underrated crops – they are a quality protein source, highly nutritious, and require fewer resources to produce than other sources of protein. But did you know that what happens between the field and the store shelf has a lot do with quality? Listen in to learn how his research program is maximizing the benefits of pulses, including how cancer detection technologies are revolutionizing bulk storage.
Manitoba's Food Development Centre - where food innovations take shape
Do you know where innovative new food products and new food ingredients get their start? Our guest is Robin Young, Chief Operating Officer of the Food Development Centre. She shares how FDC is bringing together scientists and entrepreneurs to drive innovation and fuel our economy.