Campus tours and events
Discover the University of Manitoba. Explore campus online or in-person to learn more about the university, our programs and services, and the many opportunities available to our undergraduate students.
Explore our campus
With over 100 programs to choose from and a dynamic community of over 29,000 students, our historic campus offers something for everyone.
New students begin their studies at our Fort Garry campus. We offer state-of-the-art classrooms, lab experiences, recreation facilities and on-campus housing against the backdrop of over 140 years of outstanding student experiences. Check out our videos, maps and resources below and discover our campus for yourself.
Due to concerns about the spread of COVID-19, all individual and group campus tours and residence visits at the University of Manitoba have been cancelled until further notice. Campus visits will resume as soon as possible and we look forward to welcoming you at that time.

Until then, please join our mailing list to receive the latest campus visit updates, or connect with us remotely for campus visit information and advising sessions.

Phone: 204-474-8806
Email: student_recruitment@umanitoba.ca
Getting to campus
The University of Manitoba Fort Garry Campus is located east of Pembina Highway in South Winnipeg, approximately 20 minutes from downtown and 30 minutes from the Winnipeg James Armstrong Richardson International Airport.
Most campus tours begin and end in UMSU University Centre, home to many student services and important offices.  Guests are encouraged to park in the UMSU University Centre parkade. Parking is also available at other pay-and-display parking lots on campus.
Need accommodations?
If you require accommodations in advance of your visit to campus, visit Tourism Winnipeg for information about hotels, bed and breakfasts, restaurants, and attractions within the City of Winnipeg.
Attend an open house or campus event
Prospective students and their families can join us on campus to explore our academic programs and connect with staff, professors and current UM students at a number of events throughout the year.  Check out our upcoming events below, and be sure to join our mailing list to receive regular event updates.
Evening of Excellence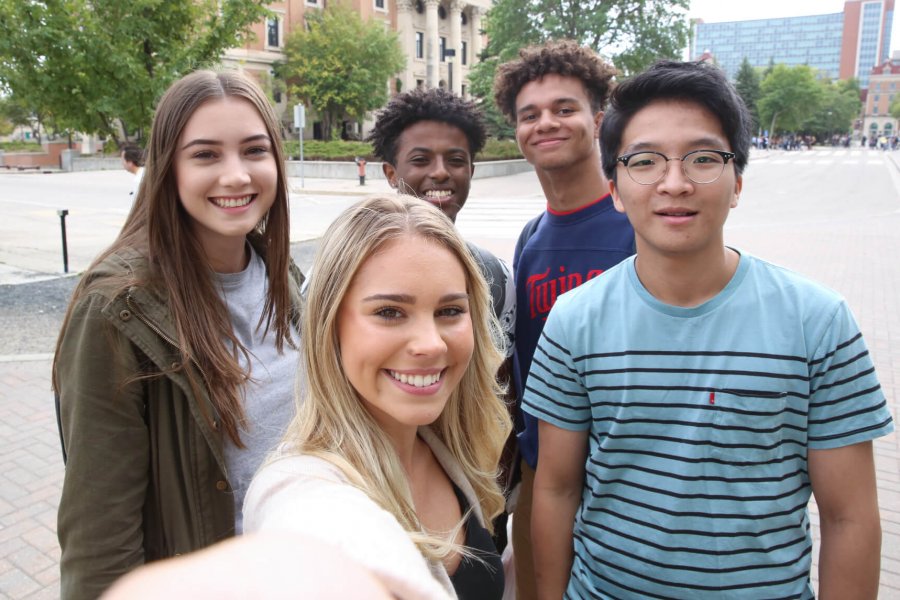 Held annually in late October, the Evening of Excellence is an opportunity for high school students to visit campus with their family and friends.
Gather information about our academic programs, learn about our application process and scholarship opportunities, and connect one-on-one with program advisors and current UM students.  
Explore all of our programs and services in our information fair at this come-and-go style event and learn more about our dynamic UM community.
New Buffalo Education Gathering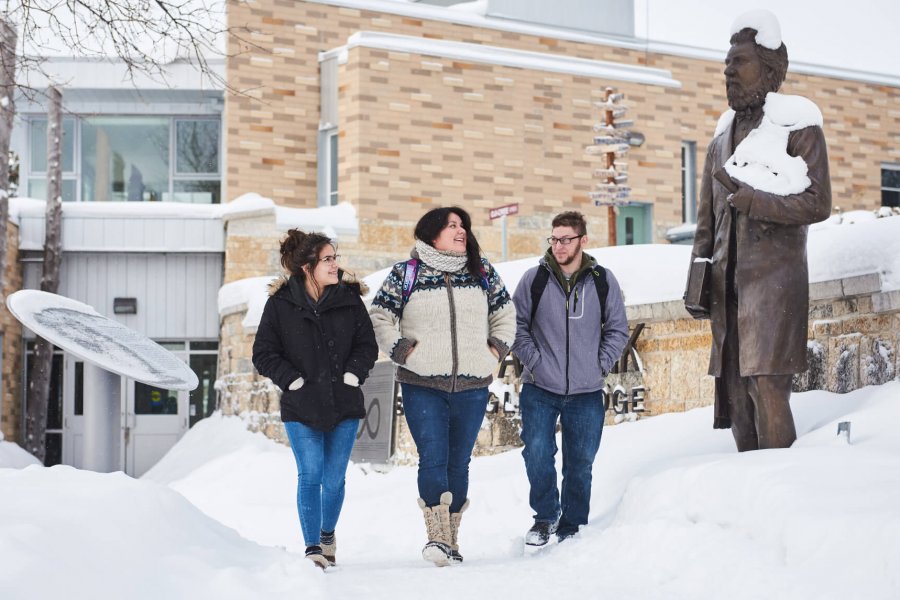 Indigenous youth and adults exploring post-secondary education are welcomed to the UM in November for the New Buffalo Education Gathering. 
The agenda includes a student panel, a Scholars Room, and seminars addressing the most pressing questions, including paying for school and relocating to Winnipeg. 
Attendees are also welcome to join our optional residence tours and Active Living Centre visits.
University of Manitoba Open House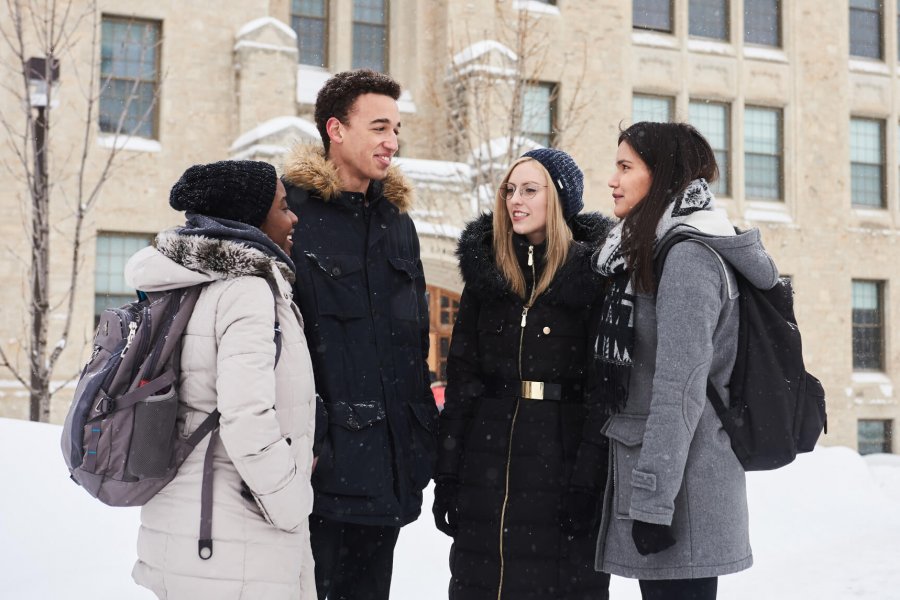 Students, families, and school groups are invited to experience a day in the life of a UM student at our annual Open House in February.  
Attend our daytime program to explore campus and experience faculty presentations, sample classes, tours and more from our schedule of events and activities.
Attend our evening program to explore our academic programs and student services in the information village.
Minnesota student events
The University of Manitoba hosts events for prospective students from Minnesota throughout the year, both on-campus and within Minnesota.  
Minnesota students can join us on-campus during the MEA break in October for information sessions and campus tours. Morning and afternoon sessions include an overview of our programs, information about studying in Canada, how to apply for admission, and a tour of our Fort Garry campus and student residences.  
Students can also join us in Minneapolis in the spring for information sessions open to prospective Minnesota students, those who have already applied to the UM, and school counsellors and education consultants.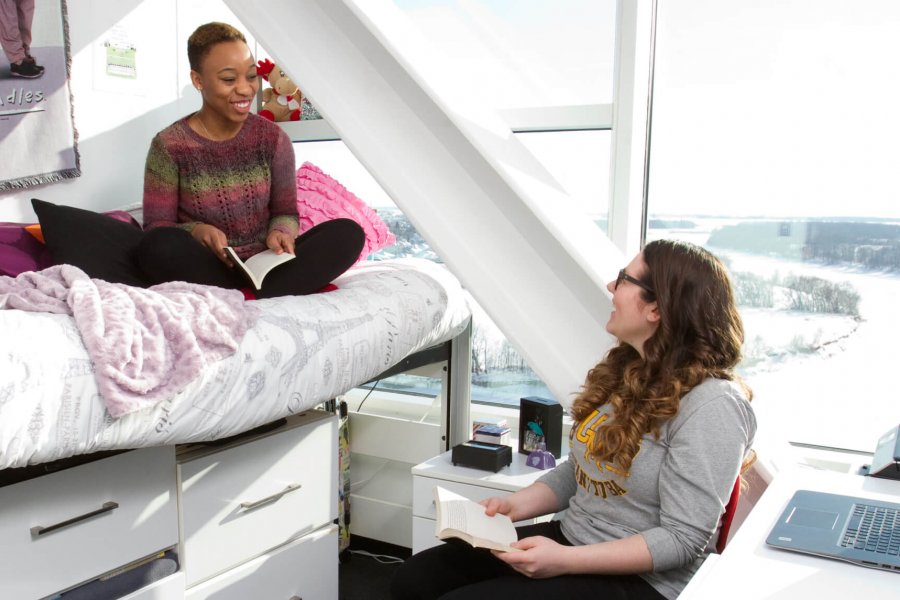 Resources for Minnesota students
A bird's-eye view of our historic campus
You may also be interested in
Contact us
Student Recruitment
Room 424 UMSU University Centre
66 Chancellor's Circle
University of Manitoba
Winnipeg, MB R3T 2N2 Canada
204-474-8808
1-800-224-7713 ext. 8808