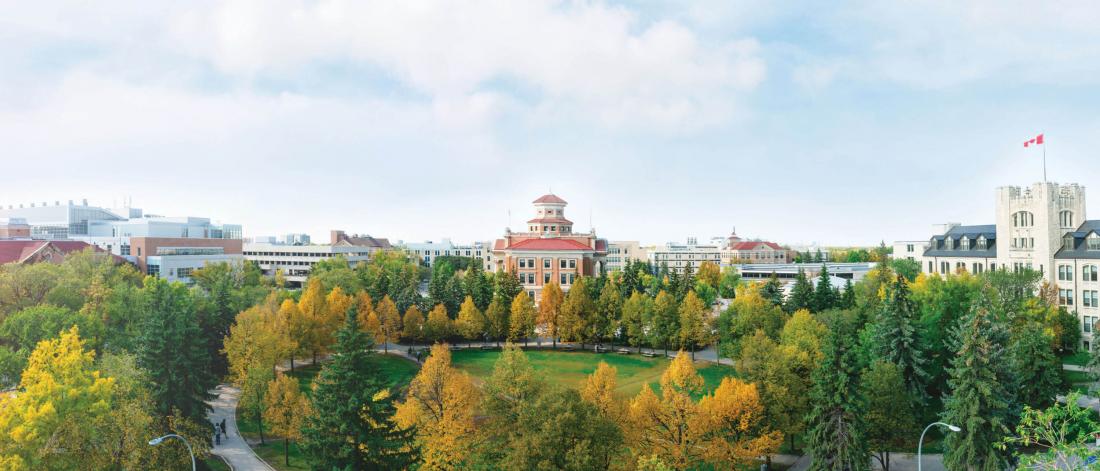 Building on our Strategic Plan
In imagining the path to set forward for our University, we remain committed to academic and research excellence, an accessible, inclusive and supportive environment on our campuses, and engagement and Reconciliation with Indigenous peoples and communities. We continue in our commitment to consulting with our entire UM community for strategic direction.
The University's mission, vision, values and the current Strategic Plan Taking Our Place 2015-2020 will continue to guide us.
Our work will build on the pillars in Taking Our Place 2015-2020:
Inspiring Minds through innovative and quality teaching
Driving Discovery and insight through excellence in research, scholarly work and other creative activities
Creating Pathways to Indigenous achievement
Building Community that creates an outstanding learning and working environment
Forging Connections to foster high impact community engagement
Our success also continues to be supported by, and build on, the success of the Front and Centre campaign and enhanced by big, bold ideas to inspire the highest levels of philanthropic support for our academic, research, and engagement mission.
The online consultation process will solicit input from our academics, students, staff, administrators, retirees, and alumni, the Board of Governors, and from the wider community on several areas of focus across the pillars of Taking Our Place.
These focus areas will bridge to a robust strategic planning process with broad community engagement, leading to the introduction of a new plan in 2023.
Taking Our Place: University of Manitoba Strategic Plan 2015 – 2020
This final report on Taking Our Place: University of Manitoba Strategic Plan 2015 – 2020 summarizes the progress made on achieving the goals and priorities set out in the original plan. It provides a broad overview of the major highlights and insights into the many ways in which UM as a whole has worked together to advance our collective priorities.
This report was prepared in the spring of 2020: COVID-19 has changed our circumstances significantly. The content in this report focuses on the period prior to the onset of the pandemic.