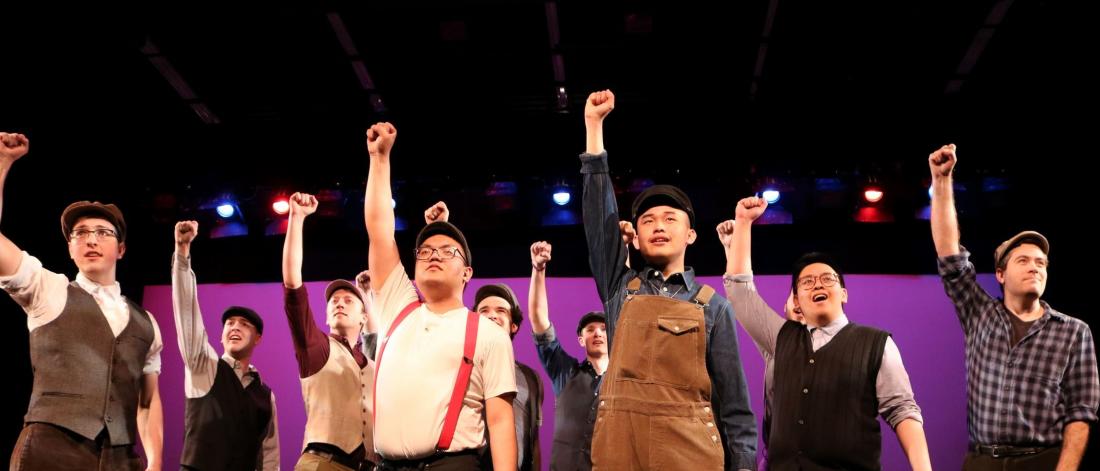 Welcome to the Desautels Faculty of Music!
Join us in-person on October 19-21 at our annual Open House and experience the world-class music opportunities available to you at the Desautels Faculty of Music!
Every year, we open our doors to Grade 11 and 12 students who are interested in post-secondary studies in music and who have a passion for performance, research, and collaboration. During this event, you get to customize your visit and attend all or a portion of the sessions that suits your interests and availability. This is a perfect time for you to experience a day-in-a-life of a music student, observe rehearsals and masterclasses, tour our state-of-the-art facilities, and meet with our amazing faculty members and students! Lunch is provided.
Check out the event schedule below and register now!

For inquiries, contact: Admissions & Recruitment Coordinator at Louella.Yambot@umanitoba.ca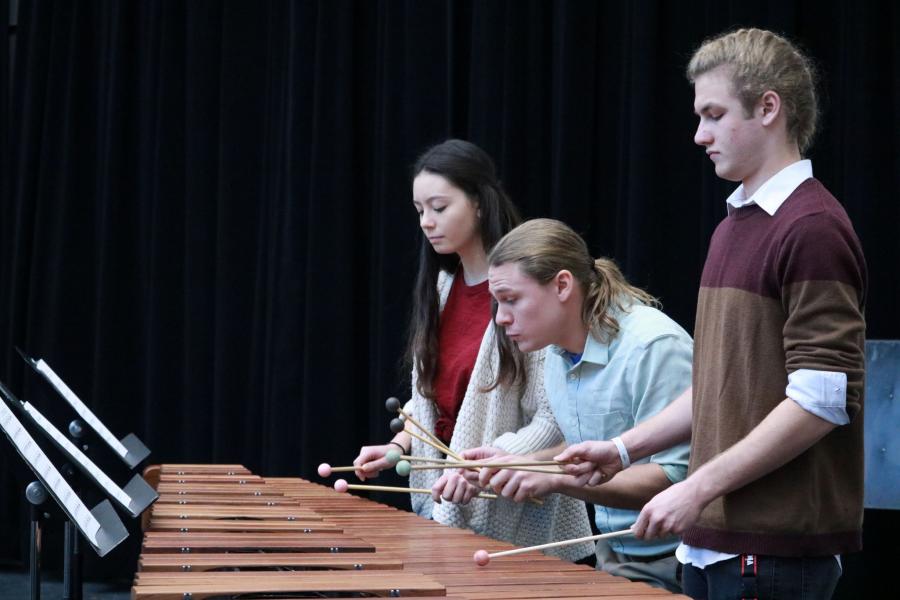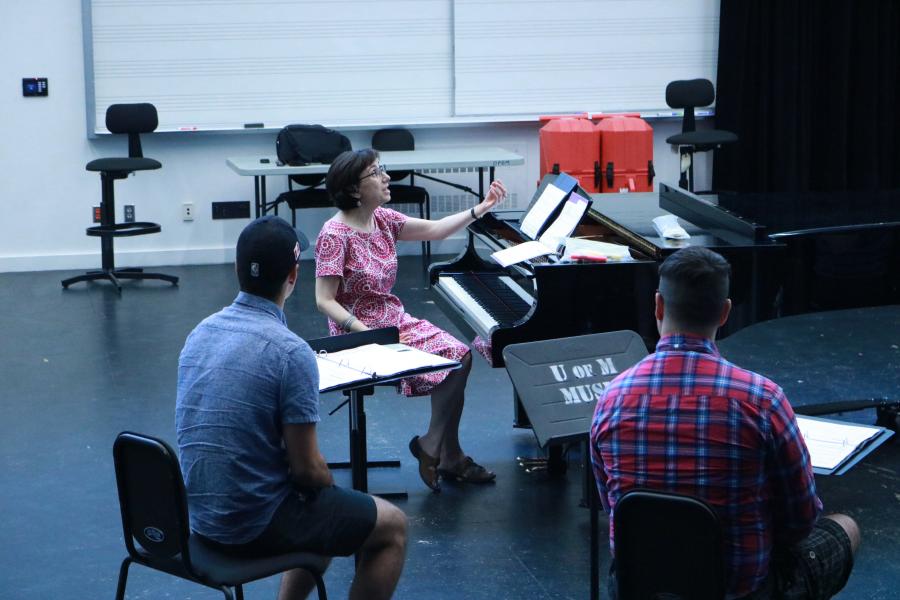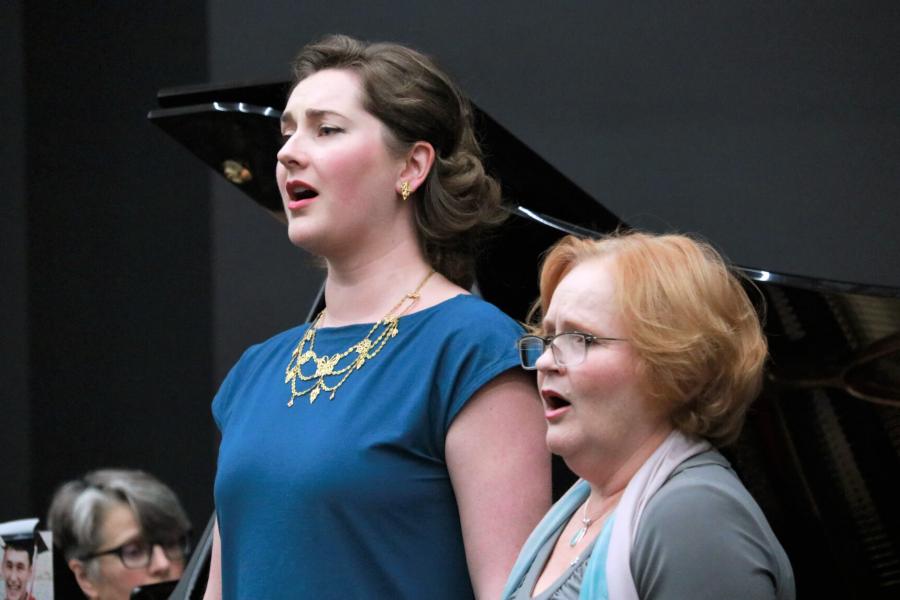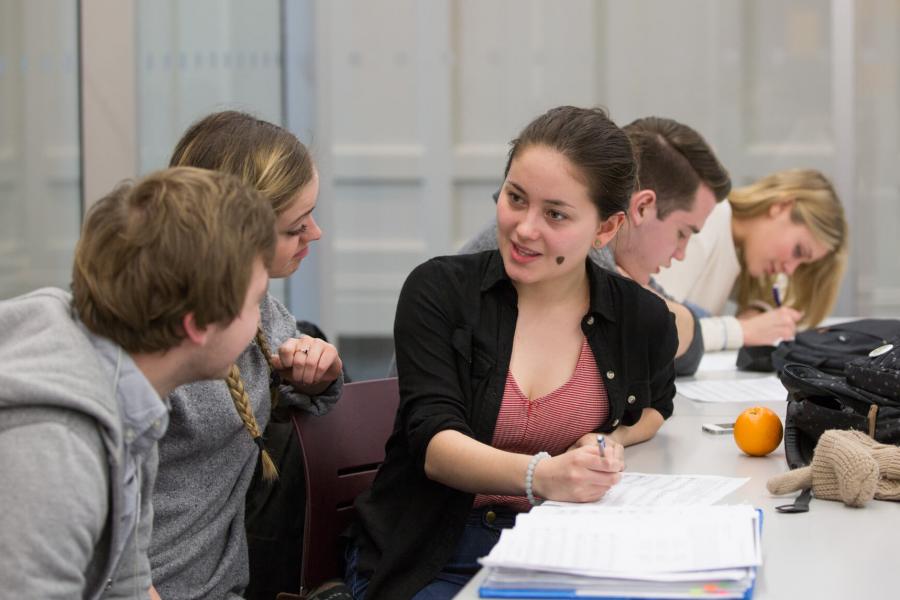 Mask requirement
Masks are required for all campus visitors – KN95 (recommended) or 3-ply medical masks (minimum ASTM Grade 2) must be worn during your visit. Proof of vaccination is not required. Do not attend events on campus if you or any of your party is sick or showing symptoms of COVID-19 as outlined in the COVID-19 self-screening checklist.
Ready to join us?
Register for DFoM Fall Open House through Eventbrite. 
2022 Open House Schedule
Wednesday, October 19: Strings, Jazz, Music Education and Music Research
Wednesday, October 19:  Strings, Jazz, Music Education and Music Research
| Time | Session | Presenter | Location  |
| --- | --- | --- | --- |
| 8:30-9:00 am | Check-in |   | Wawanesa Lounge |
| 9:00-9:10 am | Welcome to the DFOM  | Dr. Ed Jurkowski, Dr. Laura Loewen | Wawanesa Lounge |
| 9:10-9:20am | Overview of the day | Louella Yambot | Wawanesa Lounge |
| 9:20-9:30 am | Overview of Music Reseach  | Music Research Faculty members | TBA |
| 11:30 am-12:30 pm | Lunch |   | TBA |
| 12:30-1:30 pm | Mid-day concert |   | Eva Clara Hall |
Students are welcome to attend all or a portion of the following sessions:
 Area

Time

Session

Presenter

Location 

Strings

4:45-7:00 pm

UM Symphony Orchestra rehearsal

Dr. Minna Rose Chung

T145

Jazz

10:00-11:15 am

Jazz Improv II 

Niall Bakkestad-Legare

T2-272

12:00-1:00 pm 

Let's chat about Jazz! - 

Q+A drop-in session

Fabio Ragnelli

Wawanesa Lounge

1:30-2:20 pm

Jazz Theory 2 

Will Bonness

T250

2:30-3:30 pm

Small Jazz ensemble rehearsal

Fabio Ragnelli

T450

2:30-4:30 pm

Jazz Orchestra rehearsal  

Jonathan Challoner

T2-272

3:00-4:30 pm 

Let's chat about Jazz! - 

Q+A drop-in session

Jon Gordon

T335

7:30 PM

Small Jazz Ensemble Concert - 

Free public event

DFOM jazz students

T2-272

Music Education

10:00-11:00 am

Let's chat about Music Education! 

 - Q+A drop in session

Dr. Jody Stark

T215

11:30 am-12:20 pm  

Intro to Music Teaching and Learning

 - Limited seating

Dr. Jody Stark

T2-162

1:30-2:20 pm 

Cultural Perspectives for Music Educators

 - Limited seating

Dr. Jody Stark

T2-166

Music Research 

9:30-10:20 am

Music Theory I 

- Limited Seating

Dr. Rebecca Simpson-Litke

T2-162 

10:30-11:20 am

History of Musical Theatre 

Donna Fletcher

T2-166

Student Services  

2:30-3:00 pm 

DFOM Facilities Tour

Faculty of Music Student Association

T2 Hallway (Booths)

3:30-4:00 pm 

2:30-4:00 pm

Admissions: How do I become a DFOM student?

Louella Yambot

Let's prep for the Theory Entrance Exam!

Donnalynn Grills

Student Advising: Your 1st year at DFOM

Jennifer Wang
Thursday, October 20: Composition, Strings, Voice, Woodwind, Brass, Percussion, Music Research
Thursday, October 20: Composition, Strings, Voice, Woodwind, Brass, Percussion, Music Research
| Time | Session | Presenter | Location |
| --- | --- | --- | --- |
| 8:30-9:00 am | Check-in |   | Wawanesa Lounge |
| 9:00-9:10 am | Welcome to the DFOM  | Dr. Ed Jurkowski and Dr. Laura Loewen | Wawanesa Lounge |
| 9:10-9:20am | Overview of the day | Louella Yambot | Wawanesa Lounge |
| 9:20-9:30 am | Overview of Music Research  | Music Research Faculty members | TBA |
| 9:30-9:45 am | Overview of the Composition program | Örjan Sandred  | TBA |
| 12:00-1:00 pm  | Lunch |   | TBA |
Students are welcome to attend all or a portion of the following sessions:
 

Area

Time

Session

Presenter

Location

 
Composition
1:00-2:00 pm
Let's chat about Composition!

 

- Q+A drop-in session
Örjan Sandred

 

T219
 
Strings
1:00-3:00 pm
Strings masterclass
Dr. Minna Rose Chung and Dr. Oleg Pokhanovski
ECH
 
Voice
11:00-11:30 am             

 

  

Let's chat about Voice!

 

- Q+A drop-in session

 

 

Mel Braun
T223
11:30 am-12:45 pm
Chamber Opera (Massenet's "Cendrillon") rehearsal

 

Katherine Twaddle
T2-266
12:45-1:30 pm
Lunch with voice students

 

DFOM Voice students
TBA
1:30-3:15 pm
Univeristy Singers rehearsal

 

Dr. Elroy Friesen
T2-266
3:30-5:00 pm

 

Vocal masterclass

 

Mel Braun
T2-266
 
Woodwind / Brass / Percussion
10:00 am-12:00 pm

 

Let's chat about Percussion!

 

- Q+A drop-in session
Victoria Sparks
T105
1:00-2:00 pm
Percussion ensemble rehearsal
Victoria Sparks
T2-145
1:30-2:30 pm
Brass Quartet rehearsal

 

Dr. Richard Gillis
TBA
2:45-5:00 pm

           

Wind ensemble rehearsal -

 

Students can bring their instruments
Dr. Jacquie Dawson
T2-145
 
Music Research
10:00-10:50 am

 

Musicianship I

 

Darryl Friesen
T2-166
11:00-11:30 am
"Let's chat about music research!"
Faculty Members
T2-166
11:30 am-12:45 pm
History of Canadian Music

 

Dr. Colette Simonot-Maiello
T2-166
 
Student Services
2:30-3:00 pm

 

DFOM Facilities Tour
Faculty of Music Student Association
T2 Hallway (Booths)
3:30-4:00 pm

 

2:30-4:00 pm
Admissions: How do I become a DFOM student?
Louella Yambot
Let's prep for the Theory Entrance Exam!
Donnalynn Grills
Student Advising: Your 1st year at DFOM
Jennifer Wang
Friday, October 21: Composition, Piano, Woodwind, Brass, Jazz
Friday, October 21: Composition, Piano, Woodwind, Brass, Jazz
| Time | Session | Presenter | Location |
| --- | --- | --- | --- |
| 8:30-9:00 am | Check-in |   | Wawanesa Lounge |
| 9:00-9:10 am | Thank you from DFOM  | Louella Yambot | Wawanesa Lounge |
| 9:10-9:20am | Overview of the day |   | Wawanesa Lounge |
| 9:20-9:30am | Composition program overview | Örjan Sandred  | Wawanesa Lounge |
| 11:30 am-12:30 pm | Lunch |   | TBA |
| 12:30-1:30 pm | Mid-day concert |   | ECH |
Students are welcome to attend all or a portion of the following sessions:
Area

Time

Session

Presenter

Location

Composition

9:30-10:00 am  

Let's chat about Composition!

- Q+A drop-in session

Örjan Sandred 

T219

Piano

10:30-11:00 am

Let's chat about Piano!

- Q+A drop-in session

Dr. David Moroz

T226

2:30-3:30 pm 

Piano masterclass

Darryl Friesen

T343

2:30-3:30 pm 

Piano masterclass

Dr. David Moroz

T226

Woodwind / Brass

9:30-10:00 am

 

Let's chat about Brass!

- Q+A drop-in session

Dr. Richard Gillis

T241

10:30-11:30 am

Observe open brass lesson

(grad student)

Dr. Richard Gillis

T241  

11:30-12:30 pm

Observe open brass lesson

(undergrad student)

Dr. Richard Gillis

T241  

1:30-2:30 pm

Trombone quartet coaching  

Dr. Richard Gillis

TBA

1:30-2:30 pm 

Let's chat about Woodwind!

- Q+A drop-in session

Allen Harrington

T2-162

2:30-4:00 pm

Woodwind masterclass 

Allen Harrington

T2-162

2:30-4:00 pm 

Brass masterclass

Dr. Richard Gillis

T2-166

Jazz

1:30-2:20 pm

Jazz Theory 2

- Limited Seating

Will Bonness

T250

2:30-4:30 pm 

Jazz masterclass

Fabio Ragnelli

T2-272

Student Support

2:30-4:00 pm

Admissions: How do I become a DFOM student?

Louella Yambot

T2 Hallway (Booths)

Let's prep for the Theory Entrance Exam!

Donnalynn Grills

Student Advising: Your 1st year at DFOM

Jennifer Wang