Fellowship details
Taught by highly skilled, motivated and dedicated staff this fellowship is based at the St. Boniface hospital cath-lab program—one of the busiest in the country—and is open to Canadian and international fellows.
Our structural program is vibrant, with over 5,000 diagnostic angiograms, 2,500 PCIs and about 60 TAVI procedures performed annually. As well, the nationally renowned CTO PCI program performs 60-70 procedures on an annual basis.
The Adult Interventional Cardiology Fellowship is the first program at the University of Manitoba to receive Area of Focused Competence (AFC) accreditation from the Royal College of Physicians and Surgeons of Canada. We are proud of our high training standards and are committed to preparing future leaders in the field of interventional cardiology.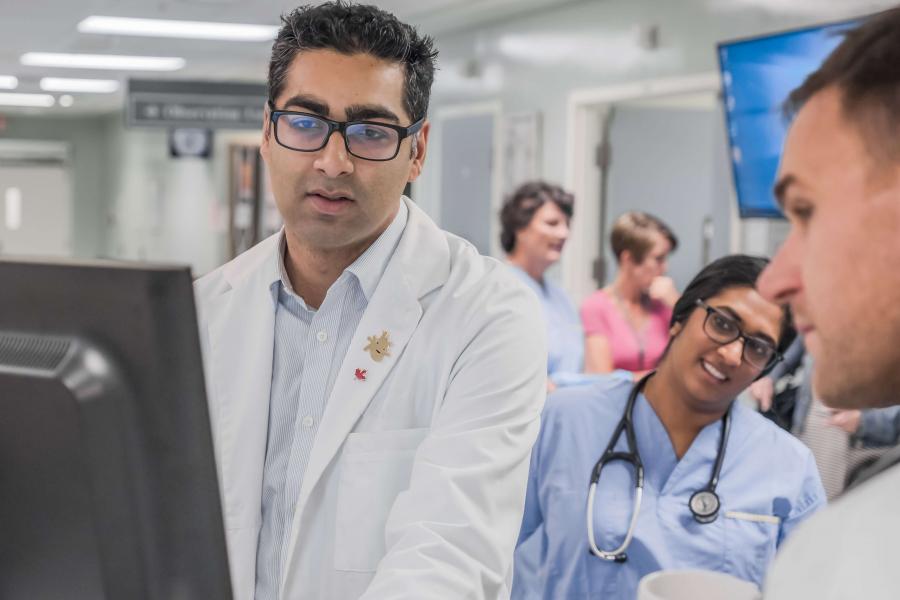 Admission and application requirements
Application deadline: April 30
To be considered for admission to the Adult Interventional Cardiology Fellowship, you must have a minimum of:
An undergraduate degree in medicine
Completion of training in general cardiology by the start date of the fellowship
Fluency in English
Meeting these requirements does not guarantee acceptance into the program.
How to apply
Your application to the fellowship program must include the following:
A formal cover letter
A current CV
Three reference letters
Please submit your application to Basem Elbarouni, program director, at belbarouni@sbgh.mb.ca.
Explore the University of Manitoba
We attract people from around the world who share our ideals and vision for positive change. We believe in embracing challenges and taking action. Our students, researchers and alumni bring their unique voices to learning and discovery, shaping new ways of doing things and contributing to important conversations in topics that matter most, from human rights to global health to climate change. We are where imagination and action collide.
Contact us
Basem Elbarouni 
Adult Interventional Cardiology Fellowship program director
3500-15 St. Boniface Hospital
409 Taché Avenue
Winnipeg, Manitoba R2H 2A6 Canada