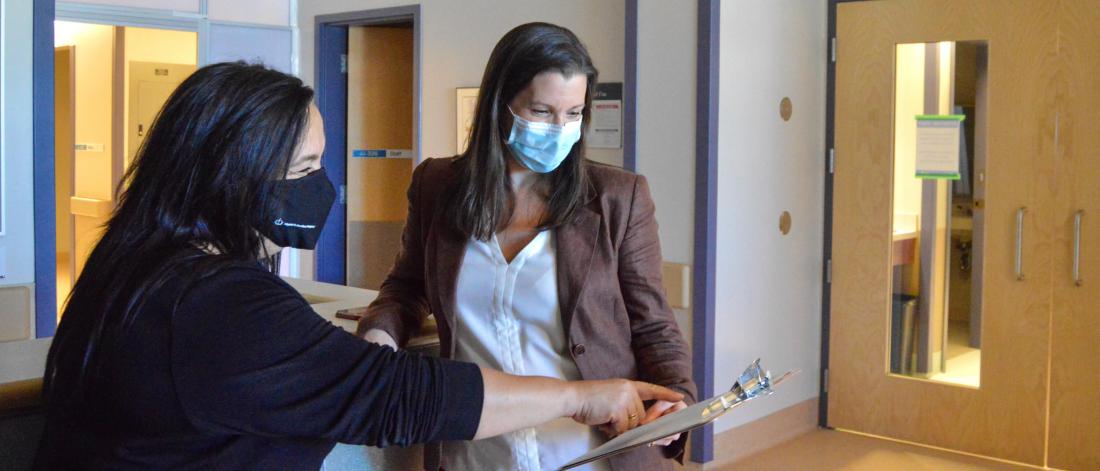 Fellowship details
The Section of Hepatology at the University of Manitoba is Canada's first Section of Hepatology that is separate from the Section of Gastroenterology. Our mission is to provide excellence in all three academic pillars: Clinical Care, Research and Education. The physicians of the section work closely with other specialists to ensure our patients benefit from the latest diagnostic techniques and treatments.
The section provides clinical services for outpatients and a citywide inpatient consult service covering all aspects of hepatology including pre and post transplantation care; it serves as the tertiary hepatology referral center for Manitoba, Nunavut and northwestern Ontario. Apart from general hepatology clinics, the section operates specialized tertiary care clinics for viral hepatitis and for liver transplant. Satellite clinics are located at the Grace Hospital and Victoria Hospital
The trainee works in conjunction with a member of the faculty every time they are on a clinical service or on call. The level of supervision is determined by the trainee's level of academic competence as well as level of training.
The AFC fellowship is one year in duration. We accept both Canadian and international trainees and will enroll one trainee on an annual basis. Applicants must have completed or are expected to complete training in internal medicine or gastroenterology by the start date of the fellowship.
Admission and application requirements
Application deadline: April 30
To be considered for admission to the Adult Hepatology Area of Focused Competency program, you must have a minimum of:
An undergraduate degree in medicine
Completion of training in Internal Medicine or Gastroenterology by the start of the fellowship
Fluency in English
Meeting these requirements does not guarantee acceptance into the program.
How to apply
Your application to the fellowship program must include the following:
A formal cover letter
A current CV
Three reference letters
Please submit your application package by email to Holly Thibert at holly.thibert@umanitoba.ca
Explore the University of Manitoba
We attract people from around the world who share our ideals and vision for positive change. We believe in embracing challenges and taking action. Our students, researchers and alumni bring their unique voices to learning and discovery, shaping new ways of doing things and contributing to important conversations in topics that matter most, from human rights to global health to climate change. We are where imagination and action collide.