7,377 donors from 19 countries

Thousands of donors from around the world have been inspired to spark change through gifts to UM
"This award is a tremendous blessing…. It eases my financial burden and will allow me the peace of mind to know I won't have to pick up shifts, to choose between working and studying. Thank you for helping me on my journey to becoming a nurse. I feel extremely lucky to have been chosen for this award."
— Lisa Rempel Boschman, recipient of the Kathleen Rooney Stewart Scholarship
"This scholarship is helping me to achieve my goal of being a scientist. Sometimes as parents, it could be hard to gather the money to pay the fees, and having this support is an opportunity to start with less economic pressure."
— Jessica Mariana Sanchez Jasso, recipient of the Clayton H. Riddell Faculty of Environment, Earth, and Resources Graduate Entrance Scholarship
"This financial support is what made pursuing my Master of Human Rights degree financially possible, and I will be forever grateful for this. By studying human rights law, theory and practice, I feel confident about my future career and ability to create meaningful, decolonizing social change in Canada."
— Amy Cherpako, recipient of the Harvey and Sandra Secter Master of Human Rights Fellowship
"Having been selected to receive this award, the financial costs of pursuing my studies abroad have been significantly reduced, which enables me to devote more of my time to experiences and personal growth."
— Martin Glikman, recipient of the Rod MacKenzie International Student Exchange Program Travel Award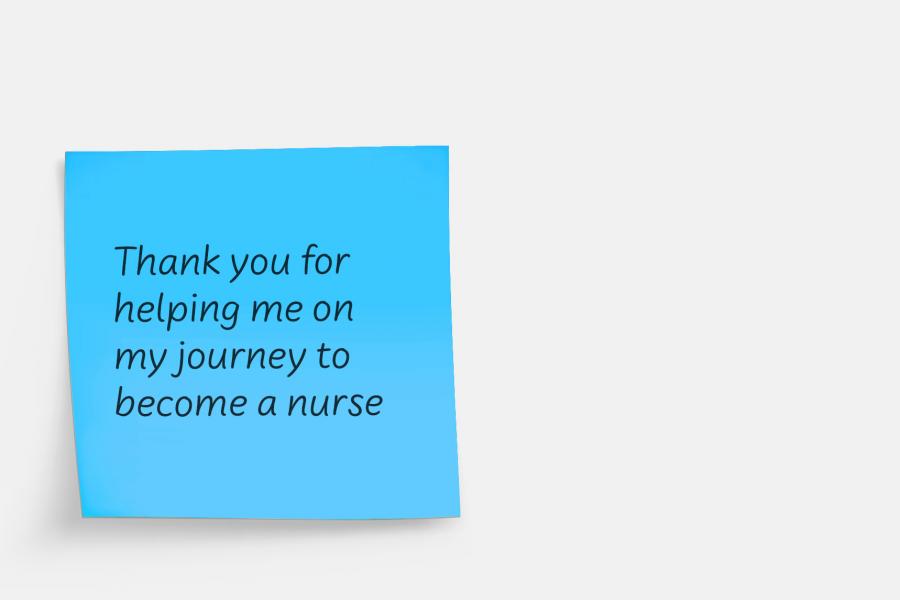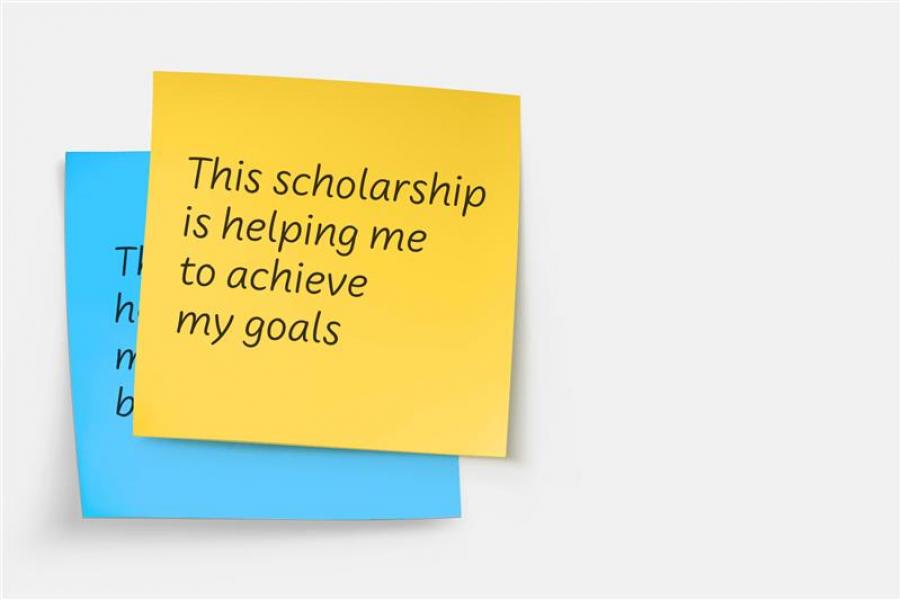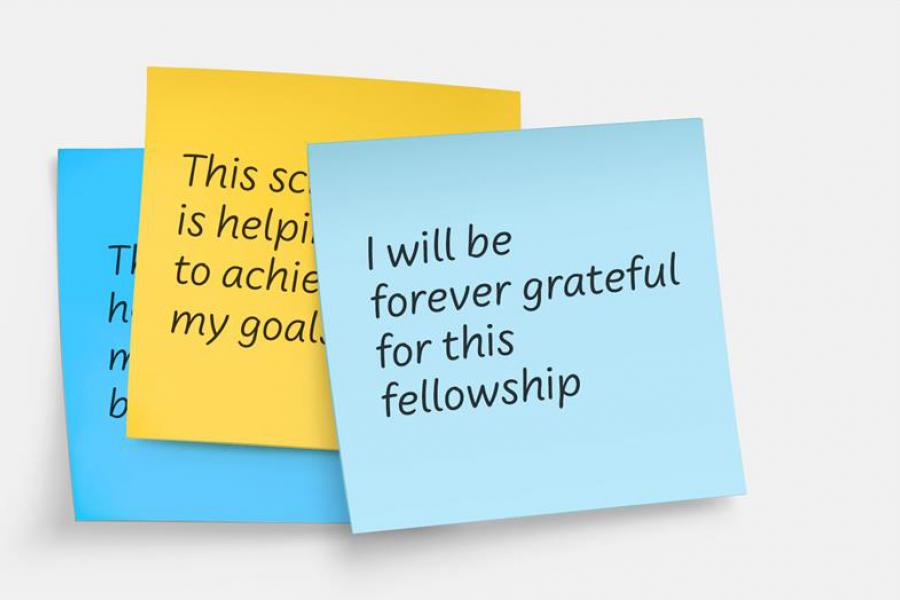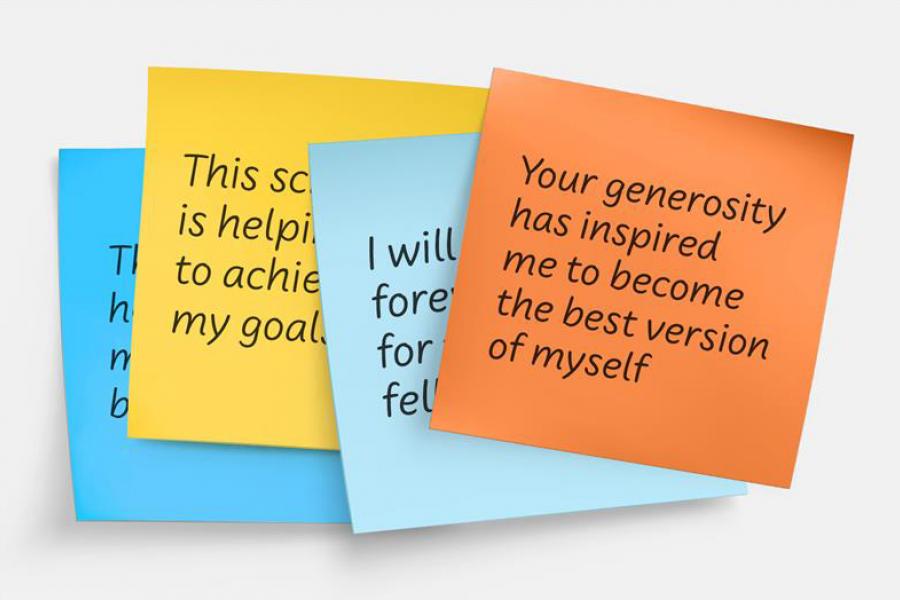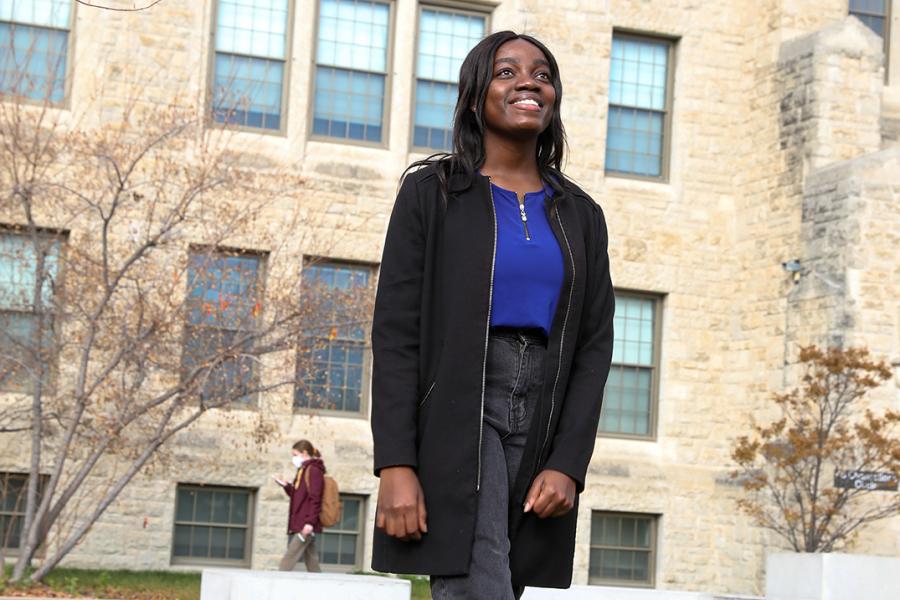 Nursing grads give back
Senior Stick Vivian Umeohabike set to join health care workforce next year thanks to donor-funded scholarships.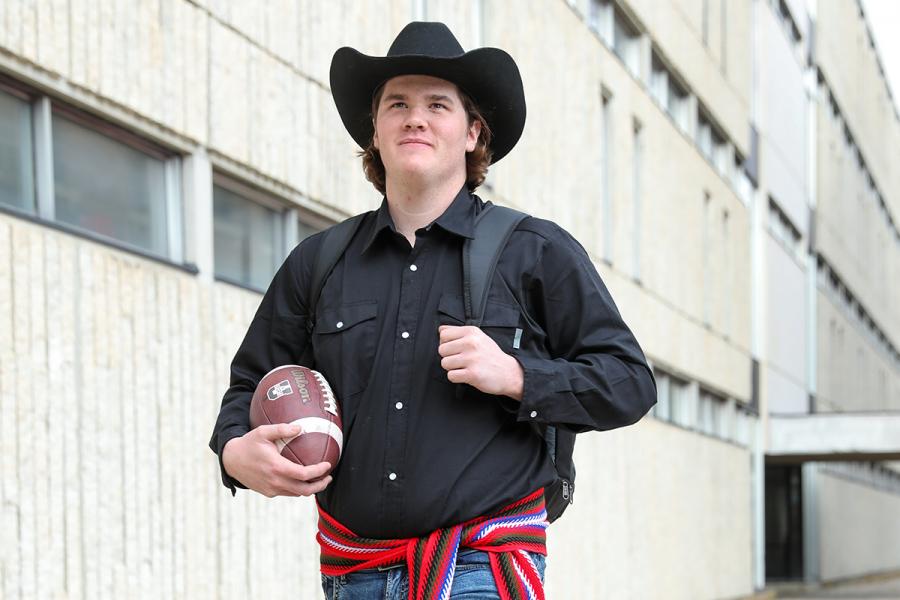 The power of scholarships
Bisons football player, Keenan Karish, became the first UM student-athlete to receive a BMO Indigenous Leader of Tomorrow Scholarship.
Being awarded this scholarship reminds me of how fortunate I am to be surrounded by wonderful people with big hearts and a desire to change the world.
Bich Ha Dong
recipient of the Babs Asper Memorial Scholarship for Peace and Conflict Studies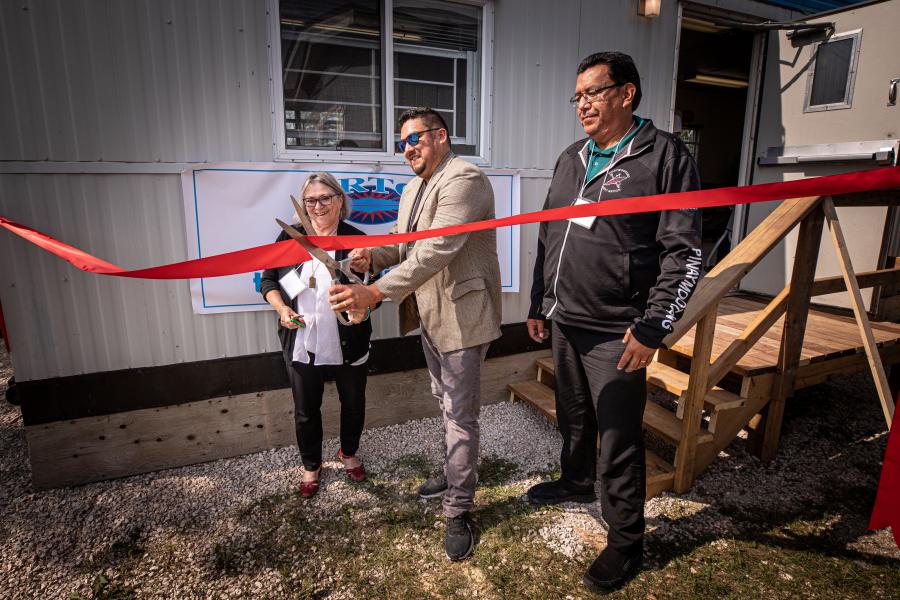 Celebrating a partnership for change
Pinaymootang First Nation learning hub brings post-secondary and career opportunities home for students.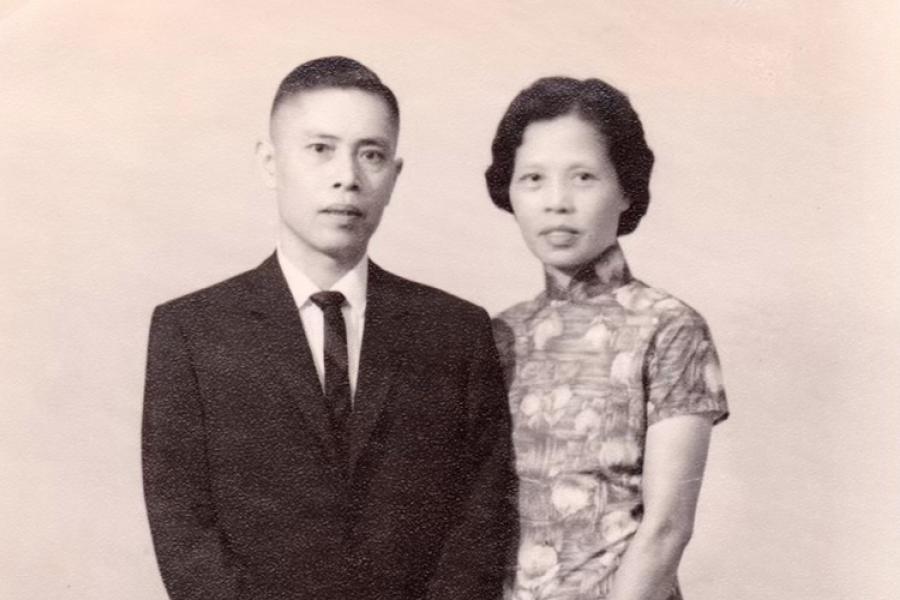 Bursary in honour of hardworking parents continues legacy
The children of Mr. and Mrs. Wing Kwan established a bursary in tribute to their parents, who taught them the value of hard work, furthering their education and supporting others along the way.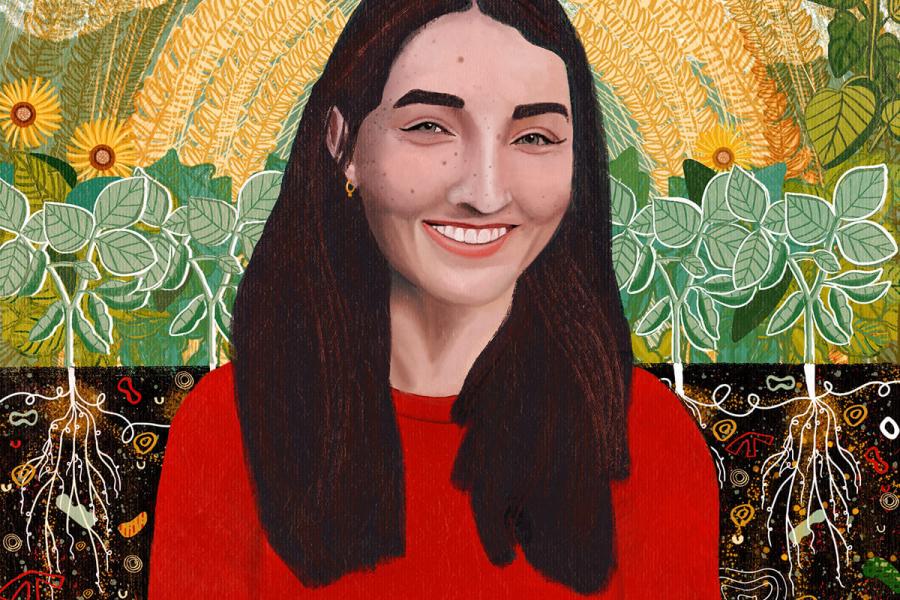 Climate change soil studies benefit from new facility
Soil sciences grad student Shannon Mustard is finding new ways for farmers to reduce greenhouse gas emissions. Her work will find a home in the new Prairie Crops and Soils Research Facility, to be built on the Fort Gary campus.
I am now filled with confidence due to this valuable award. I wish one day, when my kid is about to give up on their dream, they remember how their father carried on and finally achieved this goal.
Nick Gao
recipient of the A.N. Campbell Scholarship
Institute for Global Public Health partnering to save mothers and newborns in India
Initiative led by the government of Uttar Pradesh, India with investment from the Bill & Melinda Gates Foundation will improve newborn and maternal outcomes.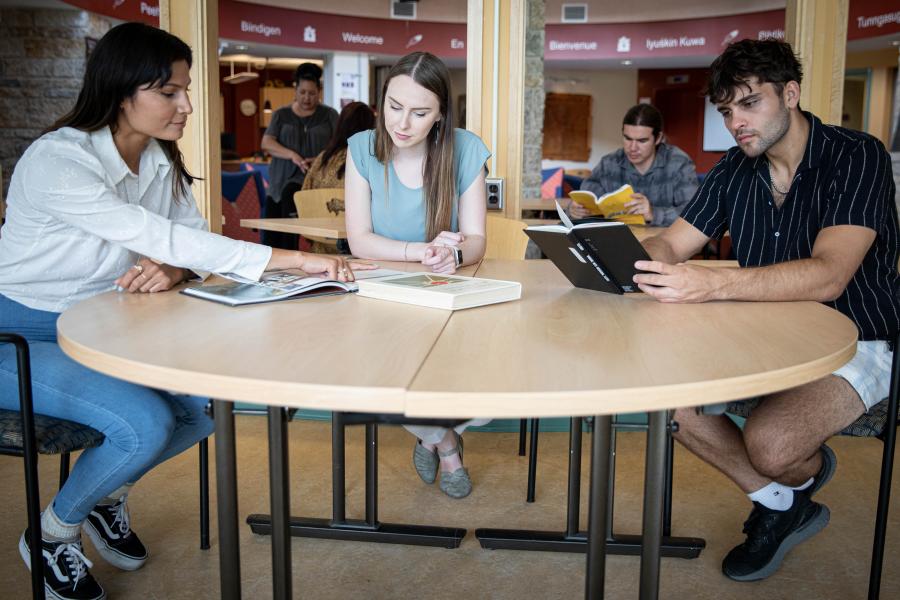 Qualico Bridge to Success Program
Nurturing the spiritual, physical, mental and emotional strengths of Indigenous students so they can be as successful as possible in their first year of study.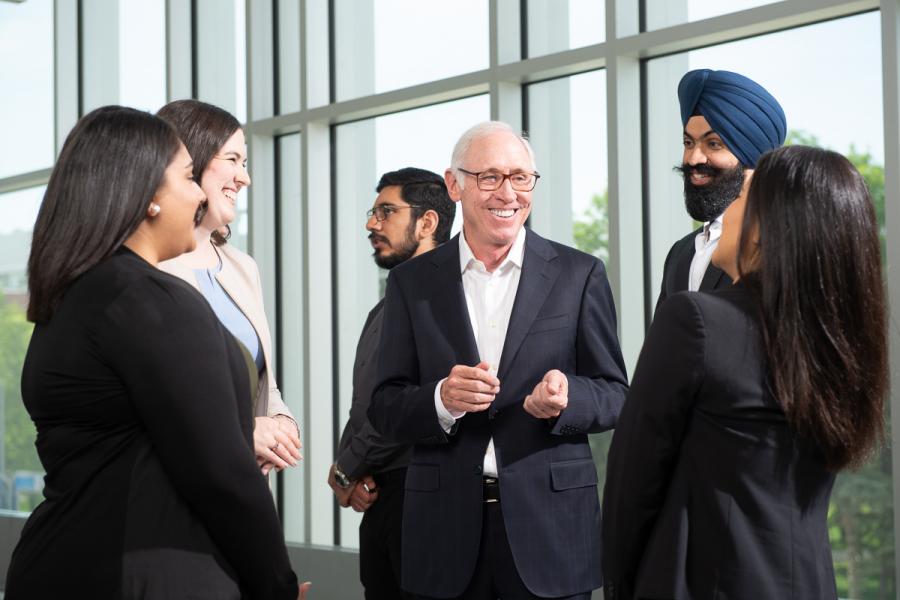 Decades of supporting the big ideas of entrepreneurs
This year, the donor-funded Stu Clark Centre for Entrepreneurship at the Asper School of Business celebrates 25 years. Through the Centre, students have honed their big ideas, helping to drive the local, provincial and national economy.
Residential school Survivors speak of impact of National Centre for Truth and Reconciliation
Donor generosity continues to spark meaningful, nationwide change as we work with our partners to fulfill the calls to action set out by the Truth and Reconciliation Commission.
You've enabled someone like me to ascend to a level of excellence I never deemed possible. Thank you.
Adam Dmytriw
recipient of the Bruce D. Campbell Bursary
Contact us
Donor Relations
Unit 200-137 Innovation Drive
University of Manitoba (Fort Garry campus)
Winnipeg, MB R3T 6B6 Canada
204-474-9195
1-800-330-8066 (toll free)
Monday to Friday, 8:30 a.m. to 4:30 p.m.