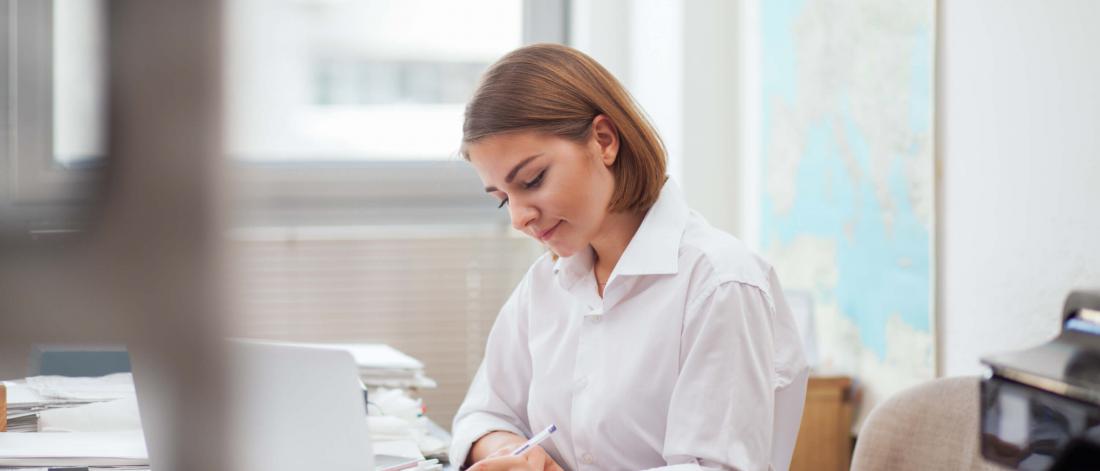 Program applications and course registrations are not being accepted at this time.
Program details
This program is for Canadian citizens and permanent residents. Information for international students who wish to study with us can be found at Intensive program packages.

Credential: Earn a University of Manitoba Letter of Accomplishment in Higher Education Administration.

Expected duration: four courses
PDF for saving or printing
Program courses
Determine the courses you will need to complete this program.
Required courses
| Course number | Course name | Contact hours | Term(s) offered |
| --- | --- | --- | --- |
| CHERD 0122 | Higher Education in Canada | 12 | TBA |
| CHERD 0124 | Indigenous Perspectives in Higher Education | 12 | TBA |
| CHERD 0126 | Students in Higher Education | 12 | TBA |
| CHERD 0128 | The Higher Education Administrative Professional | 36 | TBA |
How to apply
Complete and submit your Application Form (PDF):
Save to your computer before filling out the form.
To register for individual courses, please visit Courses.
Learn more about the program
Meet the course facilitators and program consultants
Read more
Administration is a people business. If you are going into it, take every opportunity you can to show your leadership.
"Don't sit back. Step forward and show what you can do. Learn from your experiences," says Alan Davis, president and vice chancellor of Kwantlen Polytechnic University (KPU) in British Columbia, and the instructor for the Higher Education Administration Professional course in Higher Education Administration.

Higher Education Administration is the new online program providing an introduction to the unique world of higher education and how higher education works. It was designed by Extended Education at the University of Manitoba to complement onboarding at Canadian universities, colleges, and polytechnics.
"It feels like a generational change is coming. People are retiring, so we need their successors to think about higher education careers, and to understand the environment. This program is a great idea. Taking it will demonstrate to those hiring that you are ready for the job. It will give you a leg up, and show a demonstrated commitment. You will learn a lot."

A program to figure it out
Davis went to grammar school in England and completed an undergraduate degree in chemistry before heading to Simon Fraser University for graduate studies. "I asked myself if I had the aptitude for the research lab or for teaching. I chose teaching. I became a faculty member, in chemistry. At that time, in the late 1970s and early 1980s, if some project came up, you put up your hand and gave it a shot. I never had formal administrative training. I figured it out."

He says today people may be more strategic about choosing to go into administration. "Now there is more information, and the world is faster-paced. To take a program like this to make sense of it all is more advisable."

While he attended some leadership programs and events over the years, he says most were run by associations and operated like conferences rather than a program. "This approach provides a more coherent opportunity to learn, reflect, and share. You don't have to travel because it is offered online. You will learn and contribute a lot about your own institution, learn from others, and take an active and collaborative approach to learning."

A people business
At the 40-year reunion for his University College London cohort, his peers told him they always considered him a leader, and the organizer of activities and events. Davis realized he was drawn to administration even then. "I realized it was natural for me. If something needed doing, so I did it."

Administration is a people business, he says. "As you get older, you develop wisdom and accept people for who they are and roll with it. You don't impose your own ways."

His experience in community theatre at SFU and elsewhere also taught him to work with people in a different way. "We have a common goal of trying to get successfully to opening night. Everyone has their role. When I see a great play, I always wonder how the company managed to create something wonderful. It's not just mucking about. It's about discipline and learning how things work. It also helps to have a good sense of humour when you need to keep the energy up to move things along."

Being a leader takes commitment, he says. "Leaders bring their whole selves to the job every day. It can be draining. You spend evenings and weekends reading and thinking and sometimes travelling. You have to like it. I'm very lucky that I enjoy it."

How the course works
Davis will share his enthusiasm for working in administration in his course, Introduction to Higher Education in Canada.

"We will look at why we are the way we are today in higher education. It is an odd system, but it works. Our history includes the influences of church, government, and politics, and the influence of industry is growing. Among the several goals of higher education we need to make sure people get good jobs."

In the class, everyone will think about their own institution in Canada, and understand what their institution should be doing and how it is assessed.

Universities and colleges
"In universities, faculty autonomy is accepted. It's a predominantly faculty-driven system. In colleges, there is a stricter mandate. There are provincial standards, program advisory committees, and we are teaching for a career. Supply and demand factors are considered."

KPU still has something of a college culture but it is an institution in transition, he says. "I come from an interesting place, and I can talk about all three dimensions of higher education: universities, colleges and polytechnics."
Read more
Once upon a time not so long ago, students would think nothing of smoking in school, but today's youth can't even imagine such behavior ever went on.

Likewise, one day, young people will not be able to imagine how some of the racist behaviours of today ever happened because it will simply be outside of their experience, says Alex Wilson, director of the Aboriginal Education Research Centre at the University of Saskatchewan, and co-instructor of the Indigenization course in the Higher Education Administration program.

Embedded racism
Higher Education Administration is the new online program providing an introduction to the unique world of higher education and how higher education works. It was designed by Extended Education at the University of Manitoba to complement onboarding at Canadian universities, colleges, and polytechnics.

One of Wilson's biggest challenges continues to be racism. "The way it manifests is challenging. In the workplace, it can be subtle, embedded in the structure, systemic. Also getting people to validate Indigenous knowledge is an ongoing challenge," says the member of Opaskwayak Cree Nation, noting how traditional Indigenous wisdom and practices are still often not easily accepted and appreciated for the insight they provide.

For example, she says, if she wanted to take her students hunting for food, it was highly unlikely she would be approved, but they could easily schedule a lab session mixing chemicals.

"Sometimes it can be an exciting challenge, but sometimes it is just frustrating. Some things have become so automatic because we have been trained to do them. That's why education is so important, to shape our thinking and responses. It's a matter of shifting people's thinking, with some emotional connection."

Traditional education has focused on the intellectual part, but connecting to emotions allows people to become more passionate in learning about the issues, she says.

Self-examination
In the Indigenization course, people will consider how racism works, and how it is connected to other forms of oppression like class, gender, sexual orientation, and ability. "We want people to help move through from stereotypes. I hope they can encourage themselves and others to promote critical analysis and be open to change. It starts with self-examination of your own social positioning and family history, how you are where you are today. If you can honestly reflect on your own life trajectory, you can apply that to your own family and work environment."

People have a basic understanding of Indigenous history but they need to delve a bit deeper, she says. "They need to understand the history of power dynamics and how it impacts people today. Indigenous people had valid knowledge of their own prior to colonization. It was based on kinship and their connection to the land. People tend to think of Indigenous knowledge as arts and crafts like beading and dream catchers, visual elements of culture. But we are helping people to go deeper. The culture is connected to a knowledge that is ancient. People survived for tens of thousands of years with it."

Indigenous knowledge
Indigenous knowledge is about more than dropout rates and snapshots of who is and isn't in school. "We need to think of the bigger picture. How does education fit into the systems that regulate people's lives? People have some pop culture understanding. More teachers know which treaty territory they live in. But memorizing facts does not involve realizing the implication of those facts."

"We need to think critically about what impacts people's lives in deep ways, and how to respond to realities in meaningful ways. We think of administrators as people who keep things rolling, but they also have a lot of power to deconstruct the issues."

Wilson continues to live in Opaskwayak Cree Nation for part of the year, and she is a professor at the University of Saskatchewan teaching many land-based courses in the faculty of education. "The land becomes the primary text. For example, in one, we take a canoe trip down the Saskatchewan River. We see the landscape from a different viewpoint. We are experiencing it, learning about how to teach about the land."

Learning to undo
Her students are mostly Indigenous, and they come from many nations and locations as far away as Hawaii.

"We are learning how to undo what has been done to us by government policy, hydro, residential schools… If we learn about it, we can undo it. When people see first-hand the pollution in the water, for example, they realize what they have to do in order to drink it, they realize the impact on communities, and they are motivated to protect it."

Indigenous knowledge has been noting climate change for some time, observing and cautioning people about it, she says. "The natural laws, the grounding philosophies are in the languages. One is kind of like karma. For every action, there is a reaction."

Wilson got into higher education by accident. "It just kind of happened. I was doing my grad studies and working as a teaching assistant at Harvard, at the University of Minnesota, at University College of the North. I had always been teaching but I didn't think of it as a full-time career. I had a successful business and did community activism out of necessity. We had to keep pushing back, fighting discrimination and supporting loved ones."
"Defining issues and problems is critical, whether a business accepts it or not. Without proper business analysis, it simply becomes trial and error. Companies will spend money, suffer financial losses, and lose ground in a competitive market."
Read more
Like many institutions in Canada, the institutions of higher education were created by white settlers and their traditional Eurocentric views are strongly ingrained.

"It's important to learn to be open and self-aware, to see ourselves as part of the system of colonialism. Non-Indigenous people have grown up internalizing anti-Indigenous racism. The messages are so deep and pervasive. We need to be open to learning and unlearning what might be considered taboo or shameful to other people," says Sheelah McLean, sessional lecturer at the University of Saskatchewan and co-instructor of the Indigenization course in the Higher Education Administration program.

Higher Education Administration is the new online program providing an introduction to the unique world of higher education and how higher education works. It was designed by Extended Education at the University of Manitoba to complement onboarding at Canadian universities, colleges and polytechnics.

Many myths
"There is a myth that education is neutral and objective. It's important to examine why we can never be neutral in a colonial context," says McLean, who is non-Indigenous and describes herself as a white settler. "There are many myths that make it seem normal to blame Indigenous people for their oppression. We need to draw from the expertise and experiences of Indigenous people in order to to understand how colonial practices continue."

The Indigenization course will look at the Indigenous perspective in the colonial context. While not all Indigenous people have the same perspective, their experiences of colonialism are common and post-secondary institutions were created within that context, she says.

"We will ask ourselves how best to respond to the impact of colonialism."

Responding to the impact of colonialism

There will also be some critiquing of current approaches. "Some approaches don't get at the heart of anti-Indigenous racism, where Indigenous people are marked as inferior through many discourses. White settler dominance must be challenged through strategic work and planning. This can be discomforting for non-Indigenous people and institutions sometimes want a "quick fix", but we need to address the inequalities and deeper issues, and not just engage in cultural celebrations."

Efforts are being made, but we need to be diligent in examining them. For example, if a university creates a position on Indigenous issues and hires a non-Indigenous person, McLean is deeply skeptical. "Indigenous people are already under-represented on faculty. This sort of thing is deeply problematic."

Inequality
Another concern for McLean is the idea that inviting non-Indigenous people to cultural events is all that needs to be done. "This can be a step in building relationships, but it does not address inequality. For example, in Saskatchewan, only about 50 per cent of Indigenous high school students graduate. While many school systems have worked to incorporation cultural ceremonies and events, the push-out rate (traditionally called the drop-out rate) has not decreased.

"The most exciting time for me was eight years ago, working in Educational Foundations at the University of Saskatchewan. There was a strong focus on Indigenous education and support for Anti-Racism education. I can see how the power and support of administration can make a difference. When people are really focused on changing the climate of an entire department and college and they work together, great things can happen."

When McLean started teaching, she began to learn from the experiences of her Indigenous students and students of colour. "The stories of my students had a huge impact on my world view. They expressed their frustration with racism and it could not be explained by just a few bigots in our schools and community. This was a catalyst for me to enter a Master's program in Anti-Racism Education"

More work to do
McLean focused her graduate studies on anti-racism. "For the first time, I had access to critical theory and analysis that I did not receive in my previous education. Through extensive research, I've come to understand how educational institutions reproduce and maintain colonialism. Post-secondary institutions are working to respond to this context through strategies called decolonization, Indigenization, or responses to the TRC Calls to Action, but there is much more work to be done.

"Colonization works to maintain the myths of the dominant society. There is a lack of knowledge and understanding of the impact of colonization on Indigenous people. White settler dominance is practiced in all institutions and it's important to locate the policies and practices that create inequality. The more education we have, the more likely we are to address the inequities Indigenous people continue to face."

People attending the courses in the Higher Education Administration program will have the opportunity to make change, in their thinking and practices, and McLean encourages them to do so.
Read more
Krista Pearson didn't choose administration as a career path, but her passion led her into it.

"I was a secondary school teacher. I had travelled. I didn't choose administration. I chose education. I had an opportunity to support students and teach at Acadia University. Every administrator comes from outside, starts from elsewhere. They may be an academic or technician. Their core skills and passion leads them to be an administrator," says the registrar at Algonquin College, and the facilitator for the Students in Higher Education course in Higher Education Administration.

Higher Education Administration is the new online program providing an introduction to the unique world of higher education and how higher education works. It was designed by Extended Education at the University of Manitoba to complement onboarding at Canadian universities, colleges and polytechnics.

Building a professional network

Early in her administrative career, Pearson added another Extended Education program to her resume. The Certificate in University & College Administration (CUCA) was an invaluable opportunity for her to connect with colleagues from across the country and start to build her professional network. "For me, an online professional development program provided common ground for future conversations. I met others in student services and connected with like professionals as well as those with different experiences. Knowing them, having the course in common, was a way to build community, to remain current, relevant and responsive to the world around us. We shared our own scope of experience and ideas and learned from others."

CUCA was specific in its program content with some courses like finance with all of its particular variances and distinctions from one institution or province to another. "With a topic like finance, some participants may feel at arm's length from parts of the course. In the mosaic of Canadian higher education, there may be more differences than commonalities."
In contrast, the new Higher Education Administration takes a much broader approach.

A broader approach

"The program clearly focuses on our common elements and brings diverse people together, ideally with perspectives and representatives from across Canada, to have rich conversations on areas that affect all of our institutions whether they are rural or urban, colleges or universities," she says.

The new program is unique in Canada, she says. "It really focuses on having a national conversation, with administrators from various disciplines. This type of experience is invaluable to new administrators. Our passion for higher education brings us together, to work better and to improve the student experience."

Originally from Halifax, NS, Pearson has worked in both colleges and universities. She says she has had notable experiences in all six of the institutions where she has worked. In her current position as registrar at Algonquin, she enjoys supporting and serving students in a large and diverse urban community. "I love my work. Students come here believing their lives will be better when they leave, and every day we have the opportunity to contribute to that experience. It's compelling and humbling."

This year, she was a part of creating a new student services space on campus. To be launched this fall, Student Central brings seven student services together in one new space, providing seven in-person and online services. "It has been an inspiring, collaborative learning experience."

Today's students

In higher education, administrators must learn to be creative and innovative with limited resources and with student services, she says. "Today's students are used to a high degree of mobility. We need to enhance the fluidity of their experience. Our world or influential realm is shrinking. Students expect ease of access to information."

When confronted with a challenge, break it down, look at it differently, see what you can do rather than simply assume it can't be done. "There is more than one way to solve a problem. Do what you can."

In her years in administration, Pearson has learned how important the ability to ask questions, think critically, and remain current can be. "Don't wait for information to come to you. Actively seek it. You need to be very intentional. Learn about the world around you, ask and listen to what informs your students' expectations of service. Look at things through multiple lenses. There is no single expert. Draw on a network of experts. It is critical to be well-informed."

Be ready for change

Administrators must be ready for change, she says. "So much change is happening to us. We have to be prepared for the pieces we can't control so that we can be strategic in how to filter and translate it."

In the Students in Higher Education course, Pearson will facilitate the navigation of shared issues, such as mental health, for diverse contexts. This will include exploring relevant data sources in demographic trends, new legislation, and service models; then how to break it down and apply it to what you do. "Being an administrator in higher education necessitates continuous learning; different roles respond to issues differently to create meaning and influence practice."
Read more
Many people take on a higher education administrative role without really knowing where to start. That's where a program that provides a foundational overview can make all the difference.

"It's one thing to see your job on paper. It's another to live it, day in and day out. At first, you can feel like you are in a different country," says Deborah Dunbar, director of organizational and staff development at George Brown College in Toronto, and consultant for the Higher Education Administration program.

Higher Education Administration is the new online program providing an introduction to the unique world of higher education and how higher education works. It was designed by Extended Education at the University of Manitoba to complement onboarding at Canadian universities, colleges, and polytechnics.

Canadian focus
"While some formal programming designed for administrative jobs does exist, this one is Canadian and this can be much more relevant for people."
Dunbar's current position was the first administrative job she ever had.
"I was faculty before. Now I deal with professional development, providing support to administration, support staff, and faculty, and providing college-wide strategic training and events. I came from a different college. The job is a different pace. It takes a while to get a feel for the new role and its nuances."

While she loves her job, she admits higher education administration was very different work, dealing with colleagues more than with students. There are collective agreements, government priorities, the needs of the college, the needs of the departments, and more to consider.

Consulting
"It requires different perspective and planning, staying up-to-date and networking with peers from other institutions. Colleges need to collaborate even more than we have in the past. There's reporting, sharing analytics, business planning, presentations with the senior team. It's more about consulting than teaching. That requires a whole different skill set, communications skills and strategies."

Dunbar was born and raised in Toronto, and fell into her career path when she attended Humber College. She became a child and youth worker, and worked in children's mental health in hospital, residential, and community settings. She moved up to a field supervisor position, then to faculty, and then to faculty development advisor at Humber College.

"I had no formal teaching experience. I became a dual professional, staying current in the field and teaching."

From there, it was a big change to move into administration, she says.

Focused on people
"Some come into higher education administration from business or banking. The transition to the college can vary. It is very different. We have two unions. We are governed by collective agreements. Changes in government have dramatic impact on us, depending on who is elected and their mandate. Administration is both collegial and transactional."

In her current role, Dunbar has increased staffing, implemented a learning management system and led the establishment of a centre for teaching and learning for faculty. "A number of our departments came together as a hug, to share resources, reduce gaps, and avoid duplication of services. We have become more collaborative across programs."

Administration can be challenging, she says.

Adjustments
"It can be hard to get a decision made. I learned to be very clear on my agenda, to go through the proper channels and get the right person. It requires a lot of follow-up. My priority is not always theirs. I have to present my case and get it in front of the right person. Sometimes that shifts. It often takes patience and good support from your own manager. There are never enough resources or people. There is always more than you can do."
One of the toughest things is making an annual plan, knowing there will always be someone's needs who are not met. "We continue to adjust, and shift gears."

"I come into work every day with a to-do list. I work hard, but sometimes nothing on the list gets done. It's interesting how you have to go with the flow. This is still a new role for me, consulting, responding and giving suggestions, planning within a framework, sharing material and contacts."
Dunbar enjoys her job and helping to shape the path of the centre for teaching and learning at George Brown College.

She encourages other administrators to find their way with the support of Higher Education Administration. "It was designed to meet a real need. It covers some interesting topics, and provides an opportunity to network with peers."
Read more
Kelly McInnes can't imagine not working in higher education.

"I feel privileged to be a part of it in some small way. When all the students come back in the fall, when convocation is held, I am reminded why the university is here and what we are about," says the Chief Leadership Development Officer in Human Resources at the University of Saskatchewan and consultant for Higher Education Administration.

Higher Education Administration is the new online program providing an introduction to the unique world of higher education and how higher education works. It was designed by Extended Education at the University of Manitoba to complement onboarding at Canadian universities, colleges, and polytechnics.

"This program is timely," says McInnes. "I have researched how the context in which universities operate is changing, and how the roles have changed. In the past, when we thought of administration, we thought of administrative or executive assistants. Our notion of administration now has to be much broader. I certainly see myself as an administrator."

Many administrative roles
It's important for those starting to work in post-secondary institutions to understand the administrative roles available to them. The program is unique in Canada. "There's nothing like this in a Canadian context. It's not surprising Extended Education is doing this. They are known for providing quality professional development for university and college administrators and managers."

Born and raised in Saskatchewan, McInnes has now worked for the university for over 25 years. She started as an admissions clerk. She later worked as high school liaison, in student financial assistance and awards, supporting the provost's office, and as registrar. She has worked in HR for the past decade.

"I have had a lot of great opportunities at the university. I learned about the HR job from a colleague who told me they were posting the new position, and asked if I was interested. I had been looking for a change. It was the right opportunity at the right time. I tend to put my intentions out there and stay open to the possibilities."

In HR, she has been a part of recruitment, development, immigration, academic leadership development, organizational development and effectiveness, and discrimination and harassment prevention services.

Lifelong learner
McInnes had a science degree when she started at the university, and added an education degree and a masters in education. For her PhD research, she is exploring the culture of decanal search processes or how we hire academic deans. "I see myself as a lifelong learner. I like learning new things. The university is so supportive and they make it easy to keep learning."

A different career
Before the university, she had an entirely different career, in the insurance industry. "At the university, I fell in love with interacting with students, and I realized how transformative education can be. There are lots of first-generation students from small towns, like me."

Higher education is much different from insurance, she says. "Insurance is very corporate. In a big company, the CEO is the boss. He or she calls the shots. In universities, no one individual has that kind of power. Things are in the hands of faculty. It is wildly different. It just is, but that doesn't mean that experiences in other sectors are not valid."

Programs like this one help people to understand higher education, and compare it to their own experiences, she says.

Recently, McInnes was part of the team that came up with a strategy for dealing with the challenge of frequent turnover of deans and academic leaders. Over the past 10 years, on average, a North American dean stayed in the position for four years when they are hired for a five-year term. "I thought, what's that about? We came up with an onboarding process for deans. The process is co-created with the incoming dean and the provost, focusing on support required for success. I am proud of it. It is not one-size-fits-all onboarding. We work to understand where there are gaps and connect the dots, and the people."

Better understanding
So far, they have onboarded several very successful deans. "Top-notch researchers and academics make great deans, but we forget leading people doesn't always come naturally. It is not a common-sense role. Providing support and assistance helps."

McInnes brings her wealth of experience in many roles within a university to the program.

"I hope through this program people will be able to feel less frustrated with post-secondary institutions and have a better understanding of what they are experiencing in them. Instead of wondering what the heck is going on, they will have an awareness to help them find their way through it."
You may also be interested in
Contact us
Extended Education
185 Extended Education Complex
University of Manitoba (Fort Garry campus)
Winnipeg, MB R3T 2N2 Canada
204-474-8800
Toll free: 1-888-216-7011