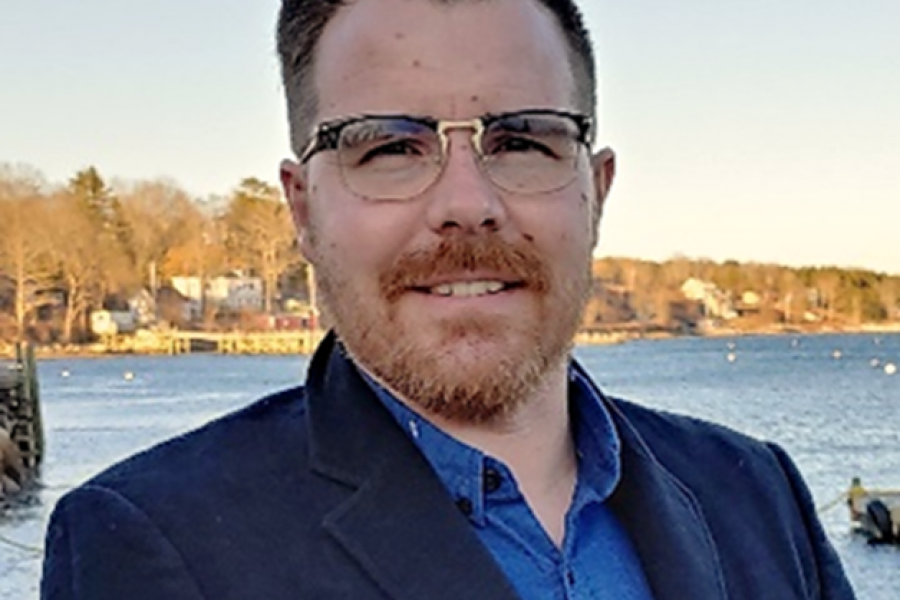 Academic Background
Research Associate, Camborne School of Mines, University of Exeter, United Kingdom (2021)
Research Fellow, Trinity College Dublin, Ireland (2019–2021)
Postdoctoral Fellow, Dalhousie University, Canada (2013–2018)
PhD, University of Coimbra, Portugal (2013), Geology with a specialization in Paleontology and Stratigraphy
BSc, University of Coimbra, Portugal (2009), Geology
Technical Fellow, University of Lisbon, Portugal (2007–2008) 
Research Interests
The Basin, Environment, and straTigraphY — BETY — research group focuses on the physical, chemical, and biological controls on the production and preservation of organic matter and the role of organic productivity in modulating Earth system processes at geological time scales. 

As the group leader, I am particularly interested in understanding the complex chain of events, processes, and feedback mechanisms leading to the so-called oceanic anoxic events (OAEs), i.e. brief intervals in the geological history when significant portions of the oceans were deoxygenated. OAEs are associated with enhanced geological sequestration of organic matter and large perturbations of several element cycles, climatic and environmental extremes, biotic disruptions and mass extinctions. 

I use a broad array of sedimentological, paleontological, palynological, geochemical, and petrophysical tools to study terrestrial and marine depositional systems generally characterized by sediments and sedimentary rocks rich in organic matter. I have expertise in i) sedimentology and stratigraphy, ii) paleontology (ammonite and palyno- biostratigraphy), iii) palynofacies analysis, iv) x-ray photography, diffraction, and fluorescence, including handheld XRF and core scanning Itrax systems, v) isotopic and organic geochemical analysis (EA- TOC and Hg, OM pyrolysis, and EA- and GC-IRMS), vi) SEM and automated mineral analysis (QEMSCAN), vii) petrophysical methods and wireline log analysis, and viii) petroleum systems modelling. I have worked extensively along the Atlantic Margin (such as the west Portuguese coast, Canary Islands, southwest UK, and offshore Nova Scotia), in the Bay of Fundy (NS), the Betic Cordillera in southern Spain, and the Atlas Mountains of Morocco. I closely collaborate with researchers from Morocco, Brasil, Portugal, Spain, Ireland, the UK, and Canada. 

Currently, I am a permanent science member of JET – Early Jurassic Earth System & Timescale, a research project led by the University of Exeter (Camborne School of Mines) and funded by the International Continental Drilling Program and the Natural Environment Research Council (NERC, UK). I am also a member of the International GeoScience Program (IGCP) Project #739, The Mesozoic-Palaeogene hypothermal events.

The BETY research group is aligned with the principle that science is better when approached from multiple and varied perspectives and experiences. As the group leader, I am fully committed to interrupting the historical pattern of subservice of underrepresented racial and ethnic groups and people from disadvantaged backgrounds and ensuring that everyone can reach their full potential and have meaningful and rewarding participation in academia, science, and society.
 
Recent and Significant Publications
*-student

Silva, R.L., Duarte, L.V., Wach, G.D. Ruhl, M., Sadki, D., Gómez, J.J., Hesselbo, S.P., Xu, W., O'Connor*, D., Rodrigues*, B., Mendonça Filho, J.G., 2021. An Early Jurassic (Sinemurian–Toarcian) stratigraphic framework for the occurrence of Organic Matter Preservation Intervals (OMPIs). Earth-Science Reviews 221, 103780. 

Silva, R.L., Ruhl, M., Barry*, C., Reolid, M., Ruebsam, W., 2021. Pacing of late Pliensbachian and early Toarcian carbon cycle perturbations and environmental change in the westernmost Tethys (La Cerradura Section, Subbetic zone of the Betic Cordillera, Spain). Geological Society, London, Spec Pub 514

Rodrigues*, B., Silva, R.L., Mendonça Filho, J.G., Reolid, M., Sadki, D., Comas-Rengifo, M.J., Goy, A., Duarte, L.V., 2021. The Phytoclast Group as a tracer of palaeoenvironmental changes in the early Toarcian. Geological Society, London, Spec Pub, 514

Silva, R.L., Duarte, L.V., Wach, G., Morrison*, N., Campbell*, T., 2020. Oceanic organic carbon as a possible first-order control on the carbon cycle during the Bathonian–Callovian. Global and Planetary Change 184, 103058 

Rodrigues, B.*, Silva, R.L., Mendonça Filho, J.G., Driss, S., Mendonça, J.O., Duarte, L.V., 2020. Late Pliensbachian–Early Toarcian palaeoenvironmental dynamics and the Pliensbachian–Toarcian Event in the Middle Atlas Basin (Morocco). International Journal of Coal Geology, 217, 103339