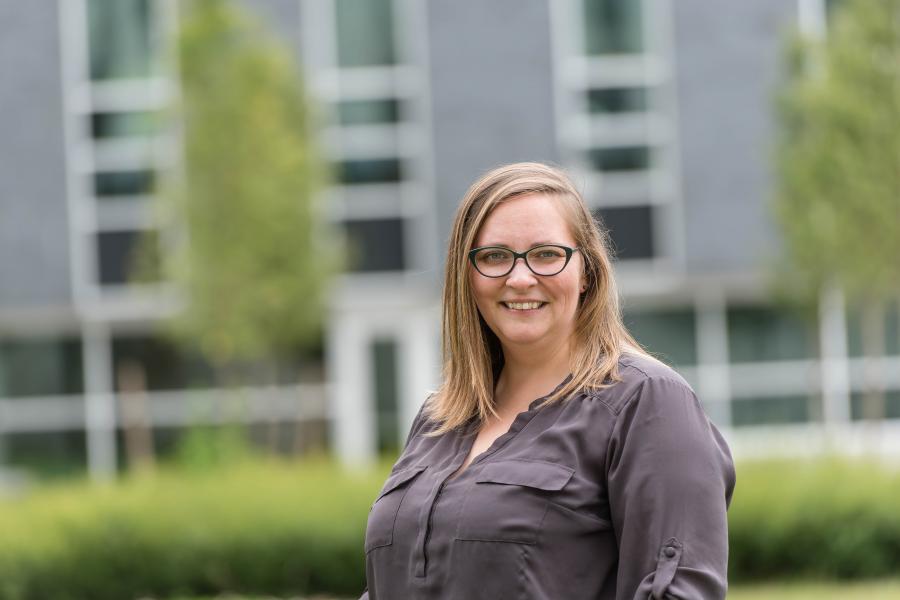 Assistant Professor
Department of Earth Sciences
335 Wallace Building
125 Dysart Road, Winnipeg, MB R3T 2N2
204-272-8252
kirstin.brink@umanitoba.ca
www.kirstinbrink.weebly.com
Academic Background
BSc, University of Alberta (2006)– Earth Sciences and Biological Sciences
MSc, University of Calgary (2009)–Geoscience
PhD, University of Toronto (2015)–Ecology and Evolutionary Biology
Teaching
GEOL 1400 - Time Trekker's Travelog: Our Evolving Earth
GEOL 3310 - Paleontology
GEOL 4310 - Paleontologic Principles
GEOL 7590 - Advanced Paleontology
Research Interests
I am a vertebrate paleontologist interested in the evolution and development of teeth and bones, specifically tissue structure and growth rates, and the relationship between development, structure, growth, and animal ecology. My research involves the use of living animal models to understand how extinct animals grew and interacted with their environment, including dinosaurs, lizards, and mammalian ancestors. I use histology, microscopy, Computed Tomography (CT scans), Scanning Electron Microscopy, and Transmission Electron Microscopy to address my research questions.
Recent and Significant Publications
Whitney, Megan R; A.R.H. LeBlanc, A.R. Reynolds, and K.S. Brink. 2020. Convergent dental adaptations in the serrations of hypercarnivorous synapsids and dinosaurs. Biology Letters. 
Brink, Kirstin S., Ping Wu, Cheng-Ming Chuong, and Joy M Richman. 2020. The effects of premature tooth extraction and damage on replacement timing in the green iguana. Integrative and Comparative Biology.
LeBlanc, Aaron R.H., Kirstin S. Brink, Megan Whitney, Fernando Abdala, and Robert R. Reisz. 2018. Dental ontogeny in extinct synapsids reveals a complex evolutionary history of the mammalian tooth attachment system. Proceedings of the Royal Society B 285 (1890): 20181792. 
Brink, K.S., Reisz, R.R., LeBlanc, A.R.H., Chang, R.S., Lee, Y.C., Chiang, C.C., Huang, T., and Evans, D.C. 2015. Developmental and evolutionary novelty in the serrated teeth of theropod dinosaurs. Scientific Reports 5.