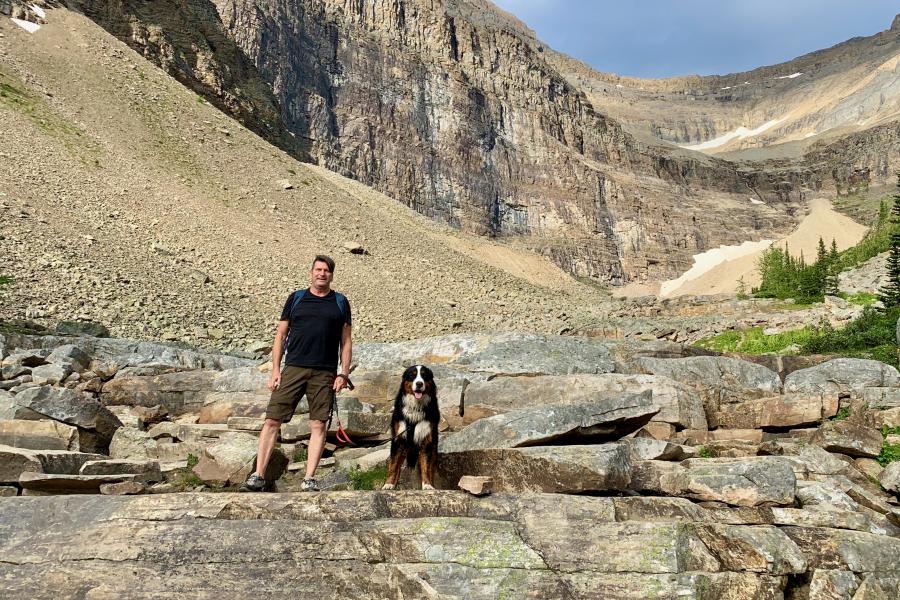 Professor
Environment and Geography
213 Wallace
125 Dysart Road
Winnipeg, MB
R3T 2N2
204-474-8514
michael.campbell@umanitoba.ca
Academic Background
PhD. University of Waterloo, 1996 - Geography and Planning
M.A. University of Manitoba, 1986 - Geography
B.A. University of Manitoba, 1980 - Geography
Teaching
ENVR4000/GEOG  4670 - Human Dimensions of Wildlife Management
ENVR3000/GEOG 3730 - Tourism and the Environment
GEOG 1290 - Intro to Physical Geography
GEOG 4350 - Filed Studies Parks and Protected Areas Planning and Management Banff Field Course
Research Interests
Dr. Campbell's research interests focus primarily upon the relationship between various forms of nature-based tourism, outdoor recreation and the environment in which these activities takes place. In this context the environment is viewed very broadly and includes the physical (abiotic), living (biotic), and social (cultural) spheres. As such a good deal of his work is focused upon mitigating impacts in natural environments and the human dimensions of wildlife and natural resources. Dr. Campbell has extensive experience in the role of tourism as a development and conservation tool through his work in Uganda and Tanzania. A key element of this project was the development of a Master's in Wildlife Tourism degree at Makerere University the Masters degree a key element of the project is the development of community tourism initiatives in regions and communities surrounding national parks in Uganda. 
This work built upon the work previously conducted with graduate students in Tanzania and partnerships developed with St. Joseph's College in Darjeeling India. Dr Campbell continues to work with Manitoba Conservation in monitoring their ongoing "Bear Smart" initiative. Bear Smart examined cottager's attitudes towards bears and removing bear attractants on their properties. Results of the study are being used to guide refuse management and regulation in bear habitat both inside and outside parks and protected areas. His Ph.D. research on the role of earth science knowledge in interpretation, planning and management of parks identified dramatic changes in the way science is being used in support of park management. Building on this, Previous work includes collaborations with Dr. Kelly MacKay in a research seeking to understand the basis for support for hunting in Manitoba as well as the development of backcountry management plan for Riding Mountain National Park. In addition to his ongoing monitoring program. 
Dr. Campbell has maintained an ongoing field course in Banff national Park which provides students an opportunity to conduct research in partnership with the park. In addition to this research Dr. Campbell's current research focusses on the relationship between pre-visit media consumption a post visit satisfaction in Nature Tourism site.
Recent and Significant Publications
Mckay, K.J. & Campbell, J.M. (2012). Innovative community tourism in Uganda: International tourists, national networks, local livelihoods. Teoros 32 (1). 59-64.
Campbell, J.M. (2012). The effect of education in promoting "Bear Smart" behaviour. Forest Policy and Economics 19. 56-65.
Jacobs, M., Fehres, P. & Campbell, J.M. (2012). Measuring emotions toward wildlife: A review of generic methods and instruments. Human Dimensions of Wildlife 17 (4). 223-247.
Campbell, J.M., MacKay, K.J. & Dranzoa, C. (2011). Enhancing Rural Livelihoods through Education and Strategic Partnerships: A Uganda Case Study. Tourism Analysis 16(1). 5-18.