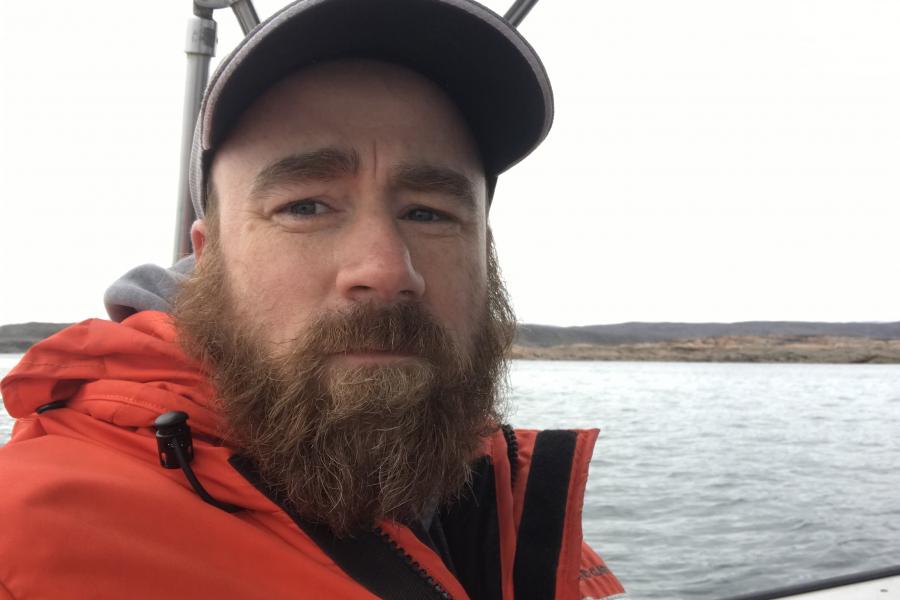 Professor, Department Head, Environmental Science and Studies Program Chair
Environment and Geography
On sabbatical Jan 1st 2023-December 31st 2023 - not available
252 Wallace Building
125 Dysart Road
Winnipeg, Manitoba
R3T 2N2
204-474-9897
mark.hanson@umanitoba.ca
Google Scholar Page
Academic Background
Ph.D., University of Guelph (2002) - Toxicology
B.Sc. (Hons), University of Toronto (1997) Zoology
Teaching
ENVR2810 - Environmental Critical Thinking and Scientific Research
ENVR3180 - Methods in Ecotoxicology
ENVR4180/GEOG7010 - Ecotoxicological Risk Characterization
ENVR4000/GEOG7010 - Environmental Effects Monitoring
Research Interests
Dr. Hanson is an aquatic ecotoxicologist and ecological risk assessor who focuses on fate and effects of pesticides, wastewater contaminants (e.g., nutrients, pharmaceuticals, microplastics), and unconventional oil. The impacts of these contaminants on non-target species and the ways in which these can influence responses (direct and indirect) observed at the population, community, and ecosystem-level are studied at the laboratory to field-level. The use of mesocosms, model freshwater ecosystems, along with developing new toxicity bioassays in a rapid and effective manner are a core feature of his research program. Dr. Hanson and his team also develop methods to critically evaluate data quality and reporting in the peer reviewed literature for inclusion in risk assessment, including weight of evidence approaches to assign causality.
Recent and Significant Publications
Patterson, S. A., Denton, D., Hasler, C.T., Blais, J., Hanson, M., Hollebone, B.P., Rodriguez‐Gil, J.R., Langlois V., Patey, G., Yang, Z., and Orihel, D.M. 2022. Resilience of larval wood frogs (Rana sylvatica) to hydrocarbons and other compounds released from naturally weathered diluted bitumen in a boreal lake. Aquatic Toxicology. 245: 106128.
Washuck, N., Hanson, M., and Prosser, R. 2022. Yield to the data: Some perspective on crop productivity and pesticides. Pest Management Science. 78: 1765–1771.
Stoyanovich, S., Yang, Z., Hanson, M., Hollebone, B.P., Orihel, D.M., Palace, V., Rodriguez‐Gil, J.R., Mirnaghi, F.S., Shah, K., and Blais, J. 2022. Fate of polycyclic aromatic compounds from diluted bitumen spilled into freshwater limnocorrals. Science of the Total Environment. 819: 151993.
Eldridge, R., de Jourdan, B.P., and Hanson, M.L. 2022. A critical review of the availability, reliability, and ecological relevance of Arctic species toxicity tests for use in environmental risk assessment. Environmental Toxicology and Chemistry. 41(1):46-72.
Vanderpont A., Lobson C., Lu Z., Luong K., Arentsen M., Vera T., Moore D., White M., Prosser R.S., Wong C.S. and Hanson M.L. 2022. Fate of thiamethoxam from treated seeds in mesocosms and response of aquatic invertebrate communities.  Ecotoxicology. 31: 341–356.