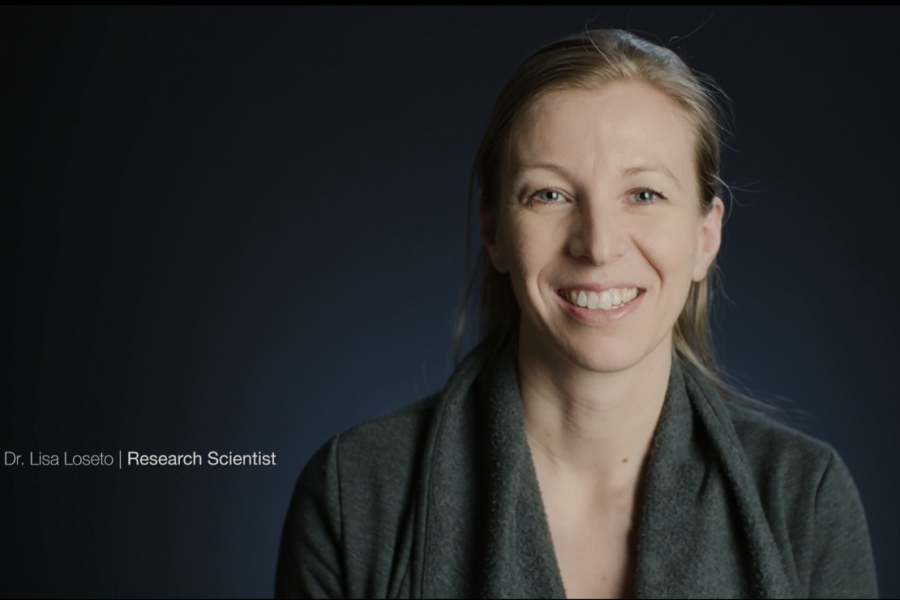 Associate Professor 
Environment and Geography
594 Wallace Building
University of Manitoba
Winnipeg, Manitoba
R3T2N2
Research Scientist
Freshwater Institute
Fisheries and Oceans Canada
501 University Cres.
Winnipeg Manitoba
R3T 2N6
Phone: (204)272-1574
(204)983-5135
lisa.loseto@dfo-mpo.gc.ca
lisa.loseto@umanitoba.ca
Academic Background
PhD, University of Manitoba, Zoology (2008)
MSc, University of Ottawa, Eco-toxicology (2003)
BSc, Hons. York University, Environmental Science (2001)
Teaching
Human-Environment Relations in the Arctic
Research Interests
My research focuses on Arctic marine ecosystem health and uses sentinel species such as beluga whales a means to understand system changes over time. Through measuring changes in beluga condition, diet and other health metrics (e.g. contaminants, diseases) at an individual level we can begin considering climate change and other stressor impacts at a population level. My research examines multiple facets of beluga health using hunter collected tissues that are analyzed for physiological endpoints (e.g. hormones), considers beluga movement and habitat use through the use of telemetry and passive acoustic monitoring, in research programs partnered with Inuvialuit communities within Canada's Western Arctic. Research partnerships with Indigenous communities has enabled our studies to broaden in approaches and methodologies that are inclusive of Indigenous Knowledge, priorities and perspectives. Knowledge brought together on belugas and supporting ecosystems are directed towards conservation management and decision-making, in particular for the Tarium Niryutait and Anguniaqvia niqiqyuam Marine Protected Areas. My research position at Fisheries and Oceans Canada fosters the opportunity to conduct collaborative research with Arctic communities and organizations under a co-management framework. I strive to serve all Canadians by providing knowledge and advice to decision makers and by helping to empower the people of the north through scientific knowledge combined with their own knowledge of their ecosystem and home.   
Recent and Significant Publications
Loseto, L.L., Breton-Honeyman, K., Etiendem, D.N., Johnson, N., Pearce, T., Allen, J., Amos, A., Arqviq, J. Baak, J., Belanger, E., Bourdages, M., Brammer, J., Fawcett, D., Gerin-Lajoie, J., Gilbert, G., Hansen-Craik, K., Loring, E., Perrin, A., Slavitch, M. 2020. Indigenous participation in peer review publications and the editorial process: Reflections from a workshop. Arctic Science, 6: 352-360.
Choy, E.S., Giraldo, C., Rosenberg, B. Roth, J.D., Stasko, A., Majewski, A., Swanson, H., Power, M., Reist, J.D., Loseto, L.L. 2020. Variation in the diet of beluga whales in response to changes in prey availability: insights on changes in the Beaufort Sea ecosystem. MEPS, 647: 195-210
Loseto, L.L. Brewster, J.D., Ostertag, S., Snow, K., MacPhee, S.A., McNicholl, D.G., Choy, E.S., Giraldo, C., Hornby, C. 2018. Diet and feeding observations from an unusual beluga harvest in Ulukhaktok Northwest Territories, Canada. Arctic Science, 4: 421-431.
Ostertag, S., Loseto, L.L., Snow, K., Lam, J., Hynes, K., Gillman, V. 2018. "That's how we know they're healthy". The inclusions of Indigenous Knowledge in beluga health monitoring in the Inuvialuit Settlement Region. Arctic Science, 4: 292-320.
Loseto, L.L., Hoover, C.H., Ostertag, S.K., Whalen, D., Pearce, T., Paulic, J., Iacozza, J., MacPhee, S. 2018. Beluga whales (Delphinapterus leucas), environmental change and marine protected areas in the Western Canadian Arctic. Estuarine and Coastal Shelf Systems, 212: 128-137