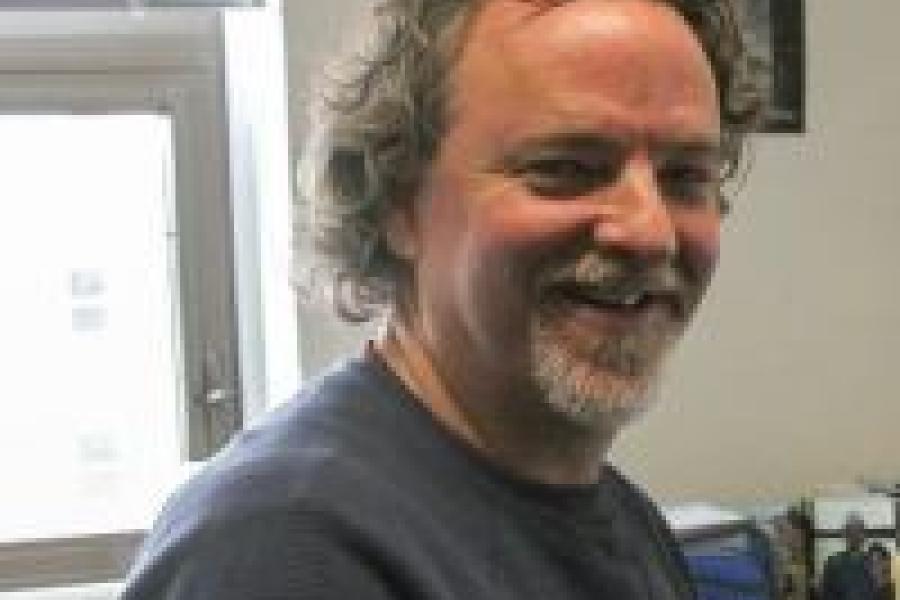 Professor
Natural Resources Institute
307 Sinnott Building
220-70 Dysart Road
Winnipeg, MB R3T 2M6 Canada
204-474-8680
iain.davidson-hunt@umanitoba.ca
Academic Background
Ph.D. (NREM), Manitoba, (2003) - Interdisciplinary
M.N.R.M., Manitoba, (1995) - Interdisciplinary
Honours B.Sc. (Agriculture), Guelph, (1988) - Crop Science
Teaching
Human Dimensions of NREM
Qualitative Field Methods for NREM
Project Management in NREM
Maya Peoples in Belize & Globalized Change
Ethnoecology: Theory and Evolution of a Field
Research Interests
As a professional planner and community-based researcher my work is informed by the tension between conceptual thinking and practice as part of an on-going commitment in a search for a decolonial scholarly praxis. The work of my studio has always considered how our conceptual work can lead to a new practice to support rural, and remote, community enterprises in exercising agency in self-determining their provisioning practice, economic development, livelihoods and food systems. I focus on the co-production of knowledge through publishing and knowledge mobilization in collaboration with graduate students, academic colleagues, Indigenous Scholars, and community partners. This has resulted in 46 peer-reviewed journal papers, 14 peer reviewed book chapters, 16 non-referred book chapters, 6 books and 4 creative works. Through this body of work, I have established both conceptual thinking in relation to my own scholarly interests and the development of an innovative practice for the co-production of knowledge.
My research is shaped by the lens of "practice theory" as applied to land-based practice of people in rural communities. In the past five years, my students and I have worked on developing biocultural design as an approach to support individuals and communities creating new products and services for small-scale food systems. This work was supported by a five year Social Sciences and Humanities Research Grant that concluded in 2021. My new SSHRC grant (2021-2026) extends this work through its focus on contemporary artisanal practice as a response to globalized change. In this work, we develop a relational ethnoecology that conceptualizes artisanal systems as political, gendered, and emergent from mutually constitutive webs of relationships. Artisanal practice is an expression of action, undertaken individually or collectively, to create autonomous responses to the turbulence of globalized change; the intertwined disruptions of globalization, global environmental change and historic legacies of colonization. This work will include the action of young people to re-skill through knowledge exchange, or the resurgence of previously held skills within communities, to develop contemporary land-based practice as part of a transition to sustainable and just provisioning systems. 
Recent Outreach and Professional Activities
Alongside the typical committee work within a university setting I have stayed connected with professional and community work through a number of different initiatives. Since 2011 I have been involved with the Commission on Environmental, Economic and Social Policy of the International Union for the Conservation of Nature. I served as vice-chair of the commission for North America before taking on the position of co-chair for the People in Nature Knowledge Basket. The latter was an international initiative bringing together IUCN commissions, secretariat and members to develop a conceptual framework for understanding the benefits realized by rural communities from their interrelationships with nature. It was presented and affirmed by the 2016 World Conservation Congress in Hawai'i and my work has continued with that initiative as co-chair. I also worked with colleagues at the University of Manitoba to establish the Food Systems Research Group. This group organized a speakers series for food system research undertaken at the university and supported a student led symposium to highlight the research undertaken by students. Currently, I am a member of the Harvest Kenora Collective, which is an initiative to support a microfarm in Kenora, providing naturally grown food, an opportunity for members to support each other in building their gardening knowledge and skills, and create a community of people supporting sustainable and equitable food systems in the region.
Recent and Significant Publications
Selected Journal Papers
Oldekop, J.A., L. Vang Rasmussen, A. Agrawal, A.J. Bebbington, P. Meyfroidt, D.N. Bengston, A. Blackman, S. Brooks, I.J Davidson-Hunt, P. Davies, S.C. Dinsi, L.B. Fontana, T. Gumucio,, C. Kumar, K. Kumar, D. Moran, T.H. Mwampamba, R. Nasi, M. Nilsson, M.A. Pinedo-Vasquez, J.M Rhemtulla, W.J. Sutherland, C. Watkins and S.J. Wilson. 2020. Forest-linked livelihoods in a globalized world. Nature Plants 6:1400-1407. 
Rodriguez, M., I.J. Davidson-Hunt and F. Berkes. 2019. Social-ecological memory and responses to biodiversity change in a Bribri community of Costa Rica. Ambio 48:1470-1481. 
Davidson-Hunt, I.J., C.J. Idrobo, K.L. Turner. 2017. The creativity of everyday life in crafting resilient food systems: a framework and case from the Atlantic forest coast of Brazil. Human Ecology 45(5): 601-612. 
Turner, K.L., I.J. Davidson-Hunt and I. Hudson. 2017. Wine, cheese and building a gourmet territory: Examining biocultural resource-based development strategies in the Central Valley of Tarija, Bolivia. Canadian Journal of Development Studies, pp. 1-19. 
Kuzivanova, V. and I.J. Davidson-Hunt. 2017. Biocultural design: Harvesting manomin (wild rice) with Wabaseemoong Independent Nations. Ethnobiology Letters 8:23-30.

Selected Books
Davidson-Hunt, I.J., H. Suich, S.S. Meijer and N. Olsen (eds.) 2016. People in Nature: Valuing the Diversity of Interrelationships between People and Nature. IUCN, Gland, Switzerland. Pp. 108.
Davidson-Hunt, I.J., A. Brown, D. Leonard I. Miretsky and L. Hebert. 2015 Common Ground Discovery Trail: Tunnel Island. City of Kenora, Kenora, ON, 20 pp.
Davidson-Hunt, I.J., N. Deutsch and A. Miller. 2012. Pimachiowin Aki Cultural Landscape Atlas: Land that Gives Life. Pimachiowin Aki Corporation, Winnipeg, MB, 154 pp.
Morrison, A. and I.J. Davidson-Hunt. 2012. Opaskwayak Cree Nation Guide to the Wetlands of the Saskatchewan River Delta. Winnipeg: Aboriginal Issues Press. 53pp.
Davidson-Hunt, I.J. and R.M. O'Flaherty. 2010. Pikangikum Cultural Landscape Documentation Guide. Aboriginal Issues Press, Winnipeg, MB.  78 pp.