Speaker series
The Centre on Aging hosts a Speaker Series, which regularly is held from October to March during the academic year.
As part of the Centre on Aging's outreach to the community, the Centre hosts a Speaker Series, which gives our Research Affiliates an opportunity to share insights into their academic research in aging related fields and discuss current issues.
A goal of this series is to strengthen interdisciplinary research in health and aging.
The Speaker Series is free to attend and all are welcome.
Online presentations
While we are unable to meet in person, the Centre will be offering presentations online. Meetings are hosted via the WebEx platform and registration is required to participate.
Upcoming presentation
Teaching and learning Indigenous history while on a run: A senior's perspective
Download January 27 meeting poster (PDF)
January 27, 2022 | 2:30 pm (Central time)
Meeting via WebEx. Registration required for meeting.
Brian Rice, PhD Professor, Faculty of Kinesiology and Recreation Management
The purpose of this presentation is to take you on my life journey from heavy smoker and drinker in my teens and early twenties, incapable of walking a couple of miles, to being stronger and fit in my sixties than in my twenties. 
Dr. Rice is a member of the Mohawk Nation. He has been a teacher and is currently a professor in Kinesiology and Recreation Management, teaching Indigenous focused courses for 33 years. Over those years he has made physical conditioning a part of his life.
Speaker series presentations 2021–2022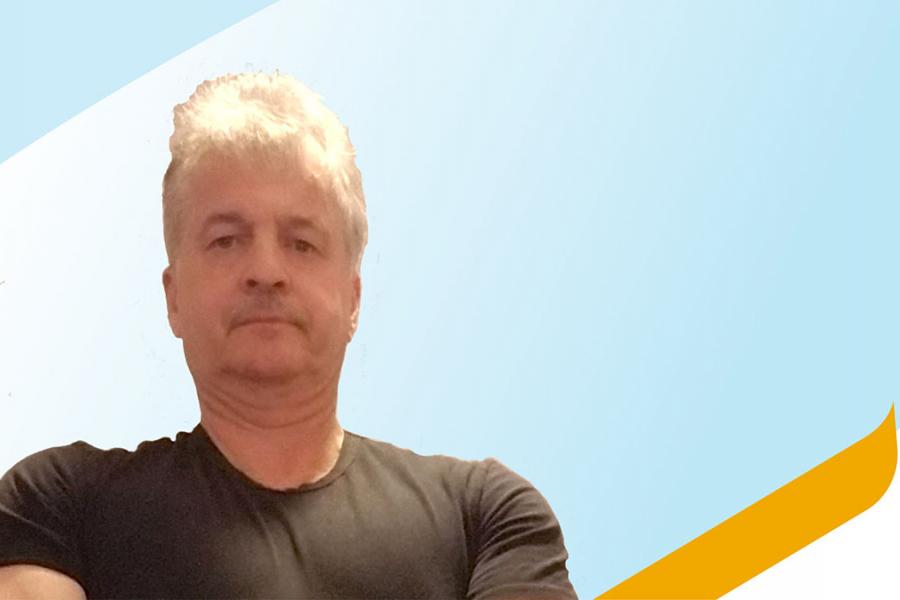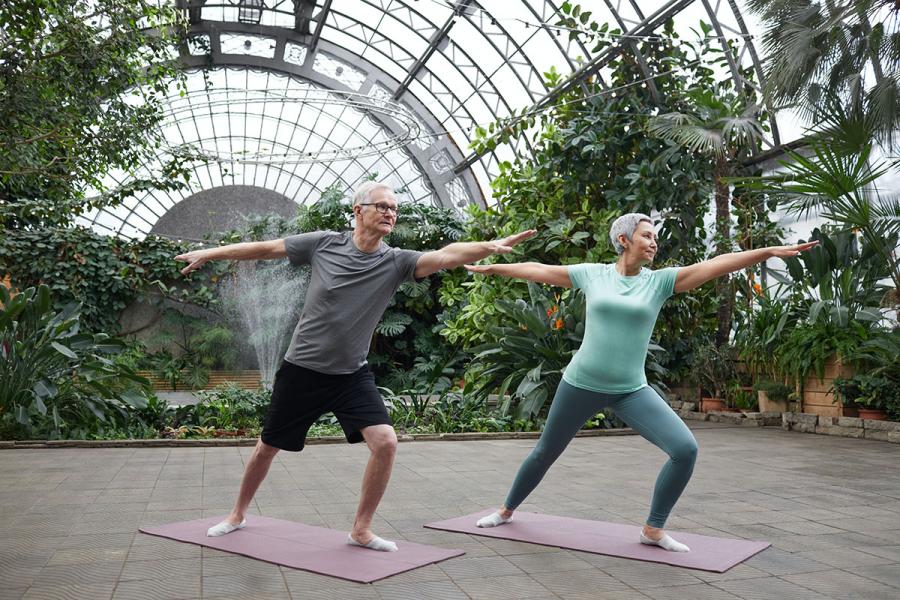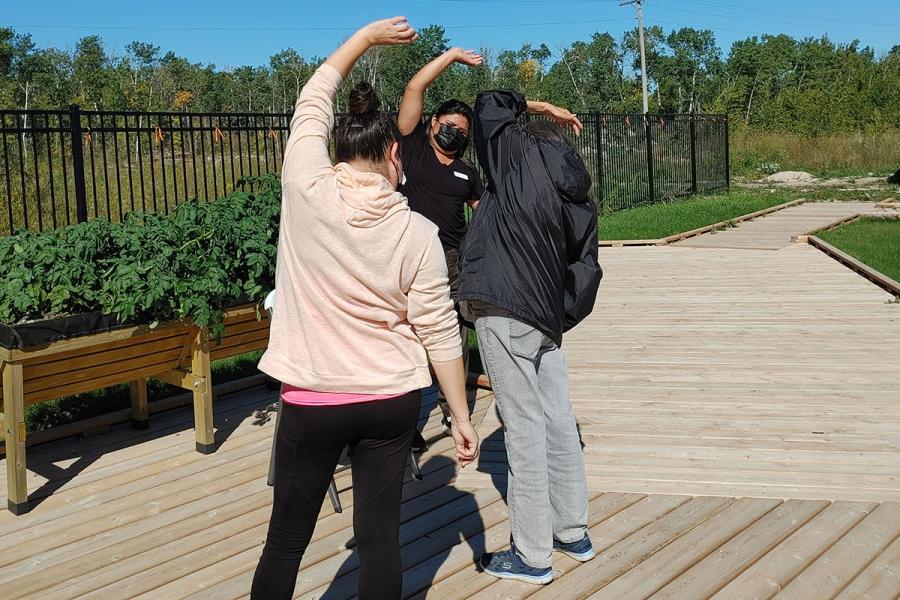 Upcoming presentations
February 4, 2022 | 2:30 pm  (Central time)
Meeting via WebEx. Registration required for meeting.
Myrle Ballard, PhD, Assistant Professor, Indigenous Scholar, Department of Chemistry
Fountain of youth? A look at Extracellular vesicles (EVs) in aging and frailty
Download February 16 meeting poster (PDF)
February 16, 2022 | 2:30 pm  (Central time)
Meeting via WebEx. Registration required for meeting.
Ayesha Saleem, PhD, Principal Investigator, Children's Hospital Research Institute of Manitoba
Assistant Professor, Faculty of Kinesiology and Recreation Management
Extracellular vesicles (EVs) are nanoparticles, as small as or even smaller than the coronavirus that shut down the world in 2020. EVs are versatile—they can serve as critical biomarkers of several chronic diseases, as well as execute cellular cross talk by modulating recipient cell function upon uptake. They have important roles in both physiology and pathology. This presentation will discuss recent published findings, as well as exciting data from our lab on the role of EVs in rescuing markers of cellular aging, and summarize their efficacy as rheostats of frailty.
Promoting elder health and wellness: A Lake Manitoba First Nation and College of Rehabilitation Sciences partnership
Download March 8 meeting poster (PDF)
March 8, 2022 | 2:30 pm (Central time)
Meeting via WebEx. Registration required for meeting.
Team: Cara Brown, Lawrence West, Cheryl Parkes, Debra Beach-Ducharme, Jacquie Ripat , Sandra Webber, Maya Kirstein, Corrine Clyne, Sam Carriere, Jen Schreibmaier, Mikayla Gibb, Christina Keeper, Lake Manitoba elders
Kiga mamo anokimin onji minoayawin (Anishanaabe for "We will work together for health and wellness") is a partnership between the College of Rehabilitation Sciences (CoRS) and several Manitoban First Nation communities. This presentation will describe one project in this partnership in Lake Manitoba First Nation, funded by the Canadian Frailty Network. The focus of the project was to promote elder (older adult) health, with a focus on physical health. We will describe the project's process to date. This includes the co-design process for the development of the project, program implementation that promoted reciprocal learning between physical and occupational therapy students and community elders, the perceived impact of the program, and plans for promoting sustainability of community physical heath.
March 25, 2022 | 2:30 pm (Central time)
Meeting via WebEx. Registration required for meeting.
Julianne Sanguins, PhD, Assistant Professor, University of Manitoba; Knowledge Development Manager, Manitoba Metis Federation, Health and Wellness Department
Past presentations
Centre on Aging student awards presentations
Student award recipients and STAR presenters Join the Centre on Aging as we recognize the Centre on Aging student award and the Alzheimer Society of Manitoba Fellowship recipients at a special presentation. The award recipients will be provided with time to give a short presentation about their research. Immediately following the awards, members of the Students Targeting Aging Research (STAR) group will briefly present their current aging research. 
Manitoba Law Reform Commission: Elder abuse and neglect in Manitoba
Stefanie Goldberg, Legal Counsel, Manitoba Law Reform Commission
Elizabeth McCandless, Director and Legal Counsel, Manitoba Law Reform Commission
The Manitoba Law Reform Commission released a consultation paper on Elder Abuse and Neglect in Manitoba (www.manitobalawreform.ca) in Summer 2021, to put the focus on elder abuse in Manitoba, and to see how this province can do better to protect older persons who are at risk. The goal of the initial Paper is to provide contextual information to readers on the state of affairs in Manitoba with respect to elder abuse, and to begin the process of identifying the major areas of concern in Manitoba with respect to the study, prevention, treatment, and rectification of the abuse and neglect of older adults. 
Stefanie Goldberg and Elizabeth McCandless will present information from the paper, with additional time for the audience to share feedback on the paper.
How to use WebEx
If you're new to using the WebEx platform, we have put together some information to assist you with using the program. The Troubleshooting section lists several videos currently available on YouTube showing a step-by-step overview on how to use WebEx for beginners, on Android and Apple devices.
Available for download is the complete document, or stand alone sections for reference.
Special event
National long-term care services standard consultation workshop
October 7, 2021
The Health Standards Organization (HSO) hosted town halls and conducted a public survey from March to July 2021 that informed the development of a workbook to capture important information on defining the type of care and services Canadians want to see provided in long-term care homes. Join the Centre on Aging for a consultation workshop to guide discussions on the development of HSO's new National Long-Term Care Services Standard: longtermcarestandards.ca/engage.
Community workshops
Ageism and communications workshops
From 2018–2019, the Centre on Aging hosted over 400 people for two separate half day workshops focusing on ageism and communications. Funding was provided through the New Horizons for Seniors Program (NHSP). The second workshop discussed healthy aging workshops, with a focus on the World Health Organization's Global Strategy and Action Plan on Ageing and Health in the afternoon.
Joint presentations
On occasion, the Centre on Aging partners with external community or gerontology organizations to host events. Notable partnership events include:
46th Annual Scientific and Educational Meeting
October 19-21, 2017