Leadership development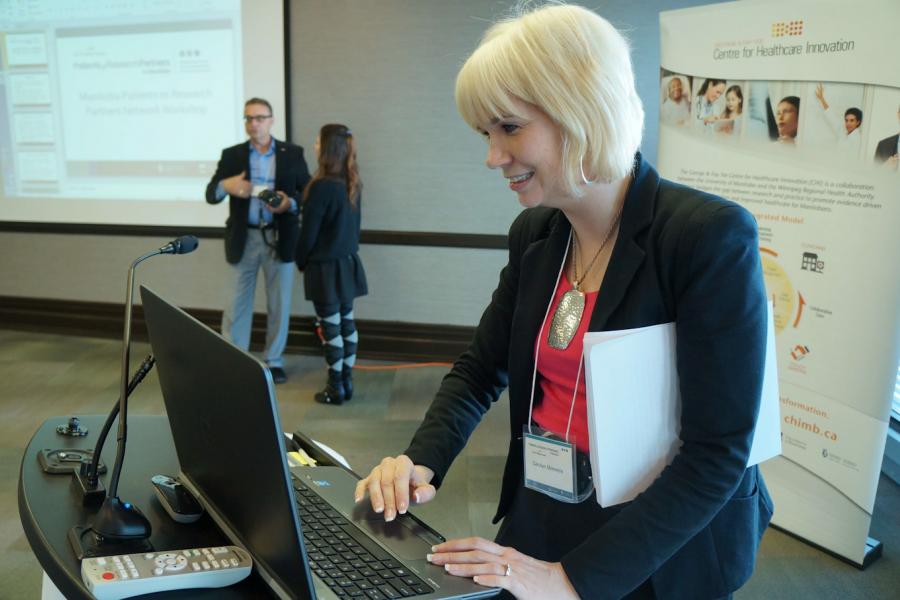 Up-skilling series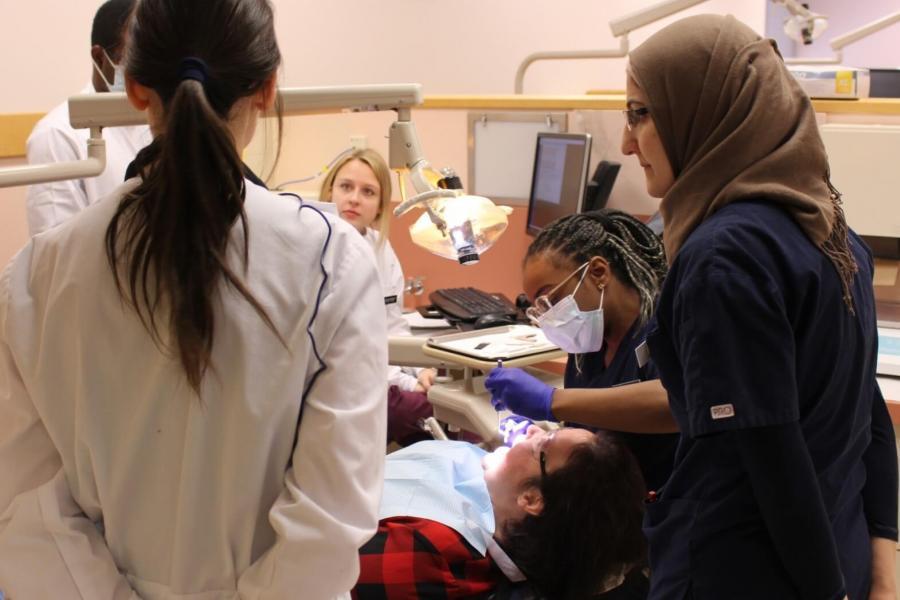 Bioinformatics-Biostatistics Journal Club and Research Seminar
Bioinformatics-Biostatistics Journal Club and Research Seminar Series aims to stimulate discussion of computational and statistical method developments and applications for complex health data in translational and personalized medicine.
CHI Grand Rounds
Through September to June, CHI hosts large-scale seminars and forums featuring local and international guest speakers around some of Manitoba's most pressing healthcare topics. Past CHI Grand Rounds include the announcement of MindSet (Manitoba's Integrated Health Data Platform) and Dismantling Institutional Racism to Achieve Health Equity with Dr. Ronald Wyatt from the Cook County Health System.
Society for Clinical Research Associates (SOCRA) Winnipeg Chapter
SOCRA is a non-profit, charitable, and educational membership organization committed to providing education, certification, and networking opportunities to all persons involved in clinical research activities. CHI hosts the Winnipeg Chapter and provides opportunities for local SOCRA members to network, learn, and earn continuing education credits for SOCRA CCRP recertification.
Public and Patient Engagement Lunchtime Learning Series
The Public and Patient Engagement Lunchtime Learning Series introduces participants to the principles of public and patient engagement in health research. Participants will learn how to build meaningful partnerships between researchers and people with lived experience to inform decision-making and improve clinical and practice outcomes.
Student learning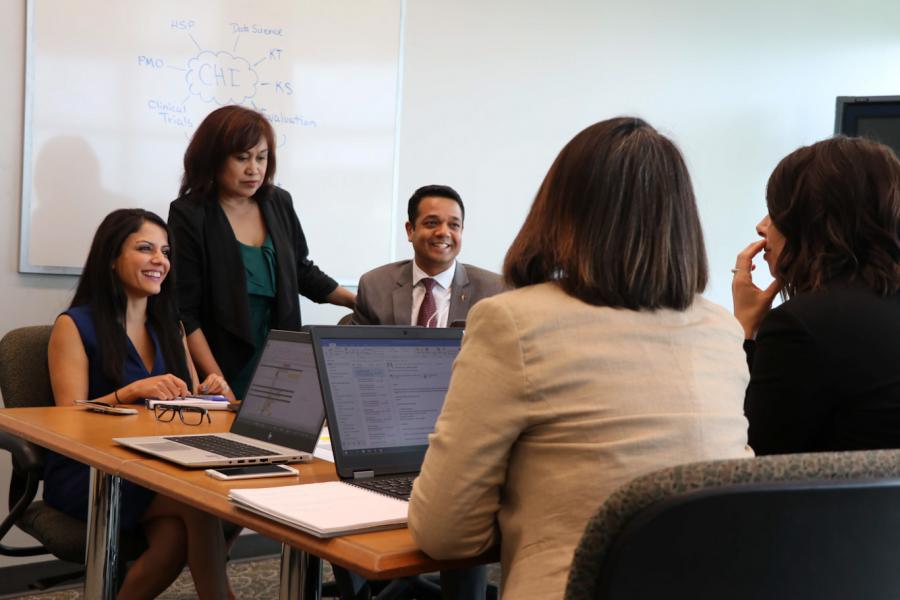 Equitable AI for Public Health (AI4PH): A Focus on Equity and Prevention
The AI4PH Summer Institute is funded by the Canadian Institutes of Health Research (CIHR) and developed by a pan-Canadian team of investigators and partners. The Summer Institute trains graduate students and early career investigators in statistical and machine-learning methods to address public health challenges and explore ethical and equity topics of relevance to the application of statistical methods.
Manitoba Statistical and Health Sciences (MB-SAHS) Collaborating Centre
The MB-SAHS Collaborating Centre, funded by the Canadian Statistical Sciences Institute, is comprised of investigators and trainees committed to collaborative research in Manitoba that bridges the statistical and health sciences disciplines. The overall aim is to facilitate high-quality collaborative research that engages statistical and health scientists and statistical science trainees.
Visual and Automated Disease Analytics (VADA) Program
VADA is a joint initiative between the University of Manitoba and University of Victoria, and is funded by NSERC. This program trains the next generation of health informatics and computational science graduate students to translate complex health data into insights to improve health and support health systems. Trainees will gain cutting-edge data visualization and analytic skills within a cooperative and experiential learning environment.
Contact us
Centre for Healthcare Innovation
3rd Floor, Chown Building
753 McDermot Avenue
University of Manitoba
Winnipeg, MB R3E 0T6 Canada