Supporting Indigenous Identity through Self-Declaration and Community Engagement
The Office of the Vice-President (Indigenous) (OVPI) leads the development and implementation of a university-wide strategy that promotes reconciliation; advances UM's commitment to Indigenous engagement and achievement through initiatives, programs, curriculum and research; and addresses anti-Indigenous racism. The OVPI is currently leading Indigenous community engagements on the self-declaration of Indigenous identity process.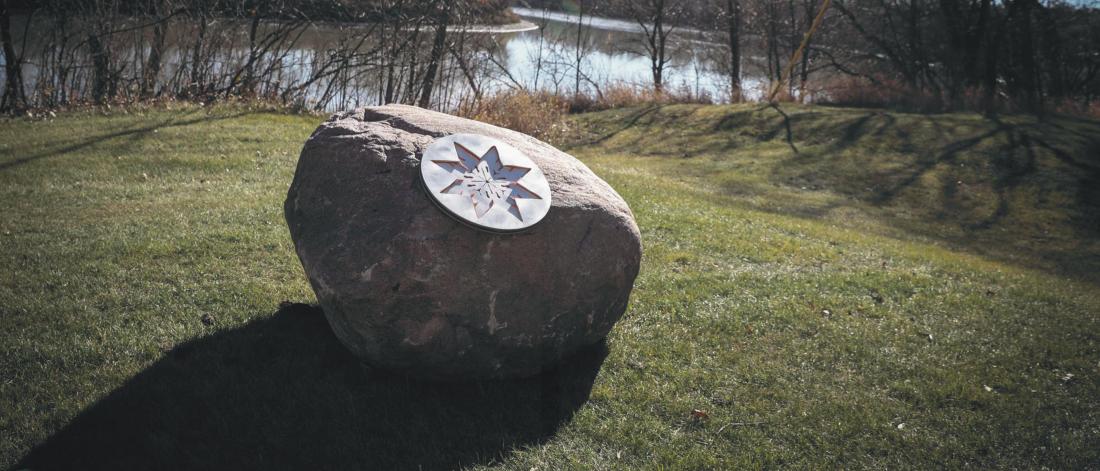 Supporting Indigenous Identity through Self-Declaration and Community Engagement
Background
Indigenous identity is complex due to centuries of colonialism and racism. UM has followed a practice of honouring Indigenous self-declaration because it allowed for an Indigenous-led process that may accept government-stated guidelines and is flexible to include Métis, First Nation, non-status or Inuit-specific ways of acknowledging our community members.
As universities and other institutions face cases of Indigenous identity fraud, UM recognizes the need to review how we support the declaration of Indigenous identity. As we evolve together on the path or reconciliation, we must take the next step (with the Indigenous community) of identifying a process to support self-declared claims of Indigenous identity.
Consultation process
Led by the Vice-President (Indigenous), UM is hosting a series of engagement sessions on Indigenous identity declaration.These sessions will help inform the proposed Indigenous Identity Policy and Procedures.
Dr. Catherine Cook, Vice-President (Indigenous), invited three respected Knowledge Keepers to co-lead the engagement process:
Ovide Mercredi, First Nation Leader, Citizen and Knowledge Keeper
Barbara Bruce, Métis Leader, Educator and Knowledge Keeper
Marti Ford, Inuit Leader, Educator and Knowledge Keeper
A working group – comprised of Indigenous Elder and Knowledge Keepers, faculty, staff, students, community collaborators and First Nations, Inuit and Métis organizations and governmental bodies – was struck to provide guidance, share knowledge and experience in the areas of identity concerns, and to raise issues of concern. Please see the Terms of Reference for more information.
Engagement activities
Identity Engagement Sessions
We will be gathering information on how to develop a process that will eliminate, minimize, and mitigate against Indigenous identity fraud at UM. A final report be delivered to the Working Group by the end of July 2022.
These sessions have completed and registration is closed.  Thank you to all of our participants!
Submit your comments
You may also add your feedback and comments to the webform at any time. Please fill out the form as best as you can. This will give us the opportunity to gain a greater understand of our collective experience and how we can move forward as an Indigenous community.
Contact
For more information, please contact:
Maria Morrison
Director, Office of the Vice-President (Indigenous)
University of Manitoba
Winnipeg, MB R3T 5V6 Canada