Ready to Roam
Calling all Bisons! We hope that you're Ready to Roam with us on August 10 from 4:00 - 8:00 p.m. CST. Whether you're a new student or its been a while since you were last here, we want to help you navigate your UM community.
This UM Orientation event, designed especially for those who are new to the UM Fort Garry campus, offers activities that will introduce you to the spaces, places, opportunities and supports available to all UM students.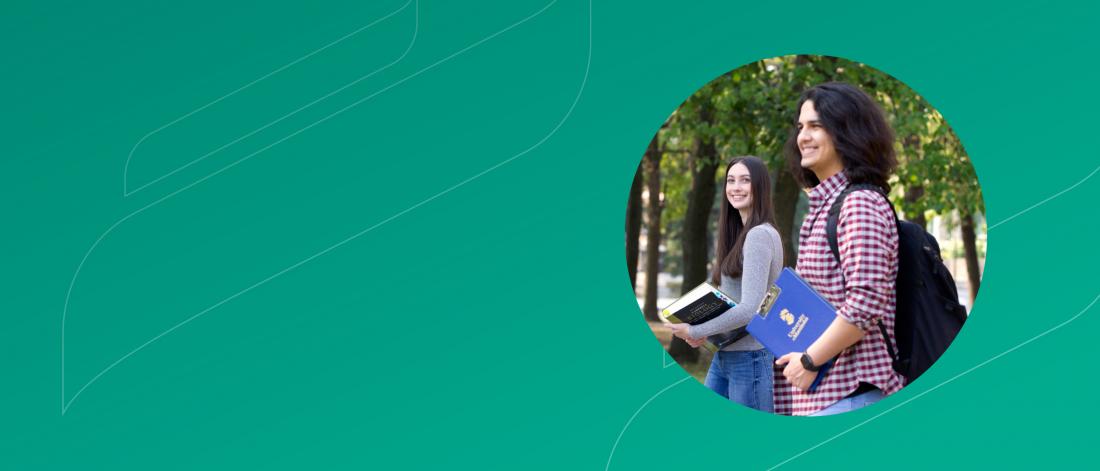 Ready to Roam
August 10 | 4:00 - 8:00 p.m.
Be sure to:
Check out the Info Fair to find all the resources you will need when you are a UM student.
Take a Campus Tour with one of our upper year students and find all the best places to eat, study and have fun on campus.
Attend one (or more) of our sessions to experience a university lecture, meet professors, and get tips from upper-level students
Check out UMSU University Centre and stop by the bookstore to stock up on UM Bison gear!
On this page:
UM COVID-19 Campus Protocols
Stay home if you are sick, and follow UM's health and safety protocols.
Remember, when you visit the UM campuses the following applies:
- Updated UM COVID protocols apply on all campuses until the end of Summer Term.
- Masks are required in all indoor spaces: KN95 strongly recommended, minimum standard is 3-ply medical ASTM Grade 2.
The University of Manitoba is strongly committed to equity and diversity. Accessibility accommodations and/or disability related supports are available for all events. Please contact Student Accessibility Services with a minimum of two (2) weeks' notice with accommodation requests for Ready to Roam. Contact student_accessibility@umanitoba.ca or call 204-474-7423.
Register for Ready to Roam
Registration has closed and this event has passed. Check back for new orientation events in 2023.
Session Schedule
8 to be Great | Room 343 Drake Centre
Eight to be Great includes proven strategies, shared by students, and delivered by a UM prof!  Find out what successful students have in common, and what you can do before, during, and after class to see the best results.
Mini Lectures | Room 204 Armes Building and Room 200 Fletcher Argue Building
Mini Lectures include a sample lecture followed by a short discussion between the instructor and a student which will include: 
how to identify important information during lectures 
practical tips for learning different types of material
effective ways to communicate 
how (and when) to ask questions if you need help
 
Campus Walking Tours
Whether it's your first time joining us, or just need a bit of a refresher, an upper year student will take you around campus to show you the best places to eat, study and have fun!  
Tours will be available from 4:00 p.m. CST and will run throughout the evening.
Each tour runs for 45 minutes.
Info Fair
Taking a break from sessions? Check-out all the services and supports UM has to offer at the Info Fair on the 1st floor of UMSU University Centre!
101.5 UMFM Campus Radio Inc. will be onsite DJing and spinning the tables at the Info Fair!
Check them out for opportunities to get involved.