Glenlea Research Station
A modern research facility hosting structures and services necessary to support the Faculty's research, training and outreach programs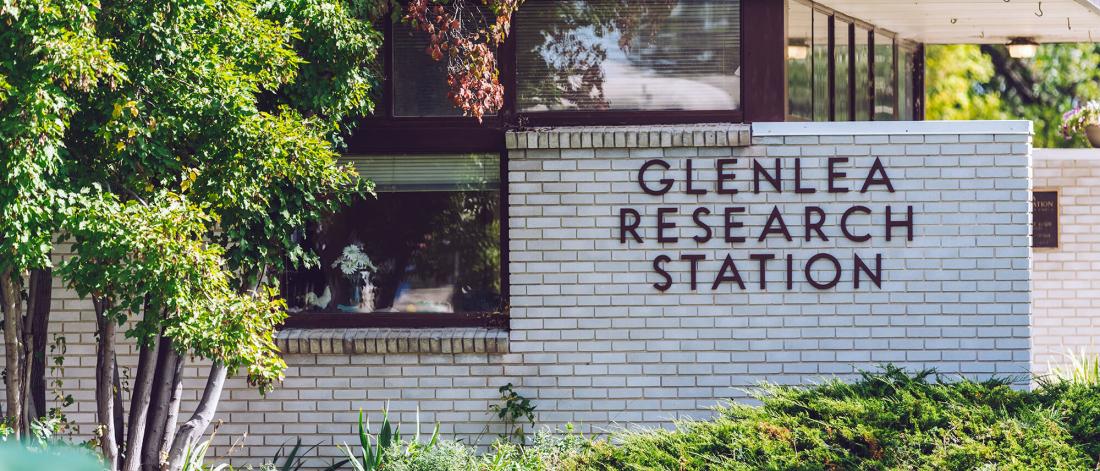 Current facility
The Faculty of Agricultural and Food Sciences Glenlea Research Station (GRS) is located 20 minutes south of the University of Manitoba Fort Garry Campus east of Highway 75, with some facilities located at the UM Fort Garry campus.
The station includes an egg layer facility, a dairy unit, a swine unit, and a beef feedlot. The site also houses long-term sustainable cropping systems plots, including Canada's longest running organic cropping systems study and a greenhouse gas field emission site. The station also provides management for a broiler unit located at the Fort Garry Campus.
Research focus is primarily in the areas of nutrition, metabolism, production and welfare. The activities support students studying in Diploma in Agriculture, BSc, MSc or PhD programs as well as those intending on a DVM. All the crop, livestock and poultry facilities provide our students the opportunity for hands-on, experiential learning.
GRS is the site for major infrastructure associated with the National Centre for Livestock and the Environment and the Bruce D. Campbell Farm and Food Discovery Centre, an innovative and interactive agricultural education facility. The Dairy Farmers of Manitoba Discovery and Learning Complex, opened in 2018, complements the research station's programming.
Staff
Barry Peril
Agricultural Attendant 3

Tim Nguyen
Agricultural Attendant 2
Poultry phone
204-297-7217

Hamidreza Khalouei
Agricultural Attendant 3
Madison Hildebrand, Swine & Dairy
Bryan Honcharik, Grounds & Poultry, Dairy
Avneet Kaur, Poultry
Andrei Silvestre, Swine
Breanna Zwick, Dairy
Farm and Food Discovery Centre