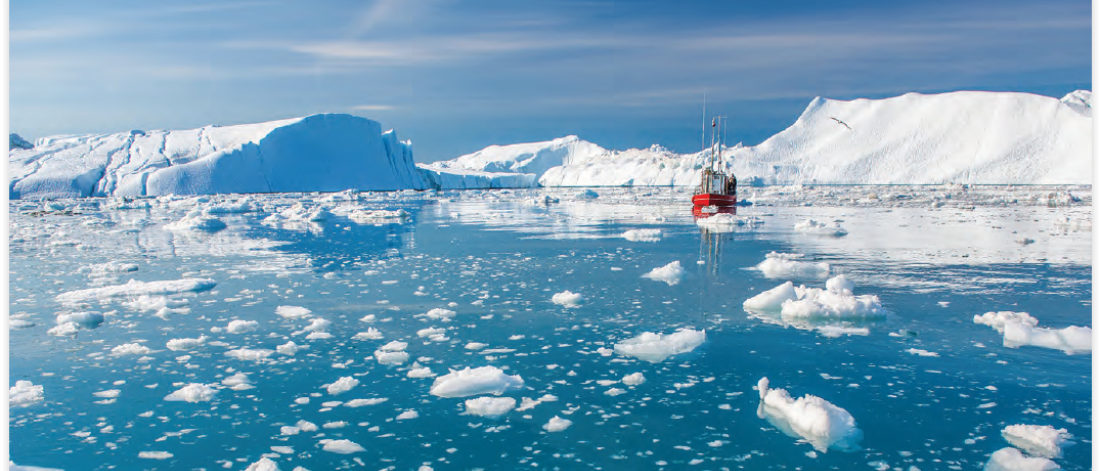 Mitacs is a national, not-for-profit organization that designs and delivers research and training programs in Canada.  It connects industry and academia to further research, addresses needs of small- and medium-sized enterprises, and fosters the overall growth and success of Canada's innovation ecosystem. 
Founded in 1999, Mitacs's original focus was supporting applied and industrial research in mathematical sciences and associated disciplines. Today, Mitacs supports a wide range of disciplines, from STEM to social innovation. 
Mitacs has offices in Montreal, Ottawa and Toronto, as well as Business Development representatives in more than 45 locations across the country. 
Why Mitacs and what makes for a good Mitacs project?
The Mitacs business development team actively identifies and engages non-academic partners by consulting them on their research and innovation challenges, educating them on the benefits of collaborating with academic research experts, facilitating those connections, supporting project development, and ultimately providing significant funding towards the project. Mitacs serves three main stakeholders in any project through its Accelerate Program: non-academic partners, academic supervisors, and student interns.
Mitacs also has the premier program in Canada for supporting research intensive student startups through its Accelerate Entrepreneur program (e-Accelerate).
What makes for ideal Mitacs Accelerate research project and partners?
Mitacs support/funding is available to all academic disciplines and industry sectors; this results in a wide spectrum of project and partner variations, but there are certain characteristics that can really drive a successful Mitacs research project and/or partnership to success.
What make for an ideal research project?
Projects that DO require sophisticated knowledge and/or research capacity.
Projects that DO address a business or societal problem or opportunity.
Research challenges/opportunities that DON'T require immediate solutions: i.e. the non-academic partner is not under significant time-pressure to address the challenge. It is something that will require at least 4 months or more to fully address, and the partner's business operations won't be significantly impacted if there is a delay.
Research topics that can generate publications and can form part, or all of a student's thesis.
What does an ideal non-academic partner look like?
Any size company/organization (i.e. private business, not-for-profit organization, crown corporation, etc.) that understands their innovation path and appreciates the value that academic research can provide towards achieving their objectives/milestones.
They are interested in testing out new talent and potentially hiring for their team.
They understand and appreciate the value of intellectual property.
They are interested in engaging with members of the research team on a regular basis.
What makes for an ideal academic research partner?
Appreciates the value of partnerships towards achieving their long-term research capacity building goals.
Appreciates the applied research and work integrated learning experience that their students will receive.
Collaborative.
Understands the non-academic partner perspective, especially as it relates to addressing specific outcomes critical to their business success or survival.
Did you know?
Mitacs can support projects with international partners.
There is no size limitation on projects.
In 2020-2021, Mitacs supported over $8.25 million in projects in Manitoba.
Open to graduate students, postdocs, and college students – both domestic and international.
95% approval rate on proposals due to Mitacs hands-on support/consultation.
Mitacs has supported over 20 student spin off companies at U of M through the e-Accelerate Program.
Current funding programs include:
The application process for a Mitacs programs is as follows: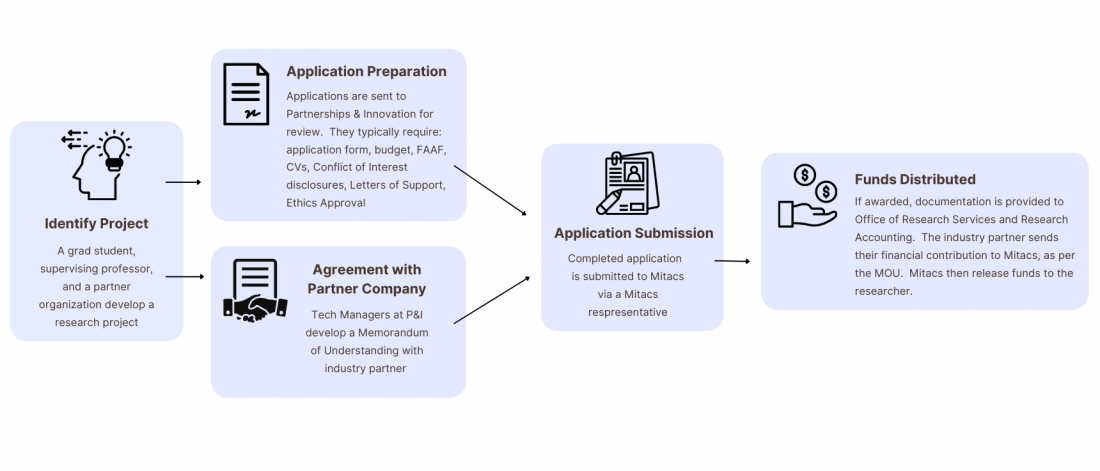 Success Stories
UM Spin-off success: 151 Research / GrainViz
151 Research/GrainViz has been acquired by AGCO. A key part of 151 Research's innovation is based on licensed technology first conceived by Dr. Joe LoVetri, who was studying innovative and more accessible early breast cancer detection technology. 151 and U of M researchers have continued to refine this technology and adapt it for use in monitoring grain bins.

They've received approval for the largest Mitacs Accelerate project in Manitoba's history with their 88 unit, 5-yr, ~$1.3 million project, led by Prof Ian Jeffrey, with Profs Colin Gilmore and Jitendra Paliwal. The company's operations are staying right here in Manitoba and keeping all its employees as well as establishing AGCO's grain research centre of excellence.
UM and RRC researchers partner to revolutionize big arctic data
A new partnership between the University of Manitoba (led by Prof Carson Leung), Red River College, and the Arctic Research Foundation (ARF) is setting out to unlock the big data secrets previously hidden in Canada's Arctic with critical support from Mitacs, whose business development representatives helped put the project partners together. Note that this project utilizes an option for universities to partner with colleges to tap in to pure development support, as well as research - all with funding from Mitacs. Read more 
Contact Us
Partnerships and Innovation
Room 410-100 Innovation Drive
University of Manitoba
Winnipeg, MB R3T 5V6 Canada