Wind Band Teaching Workshop
Building a Community of Trust, Collaboration and Innovation.
The 2024 Wind Band Teaching Workshop will take place January 26-27, 2024.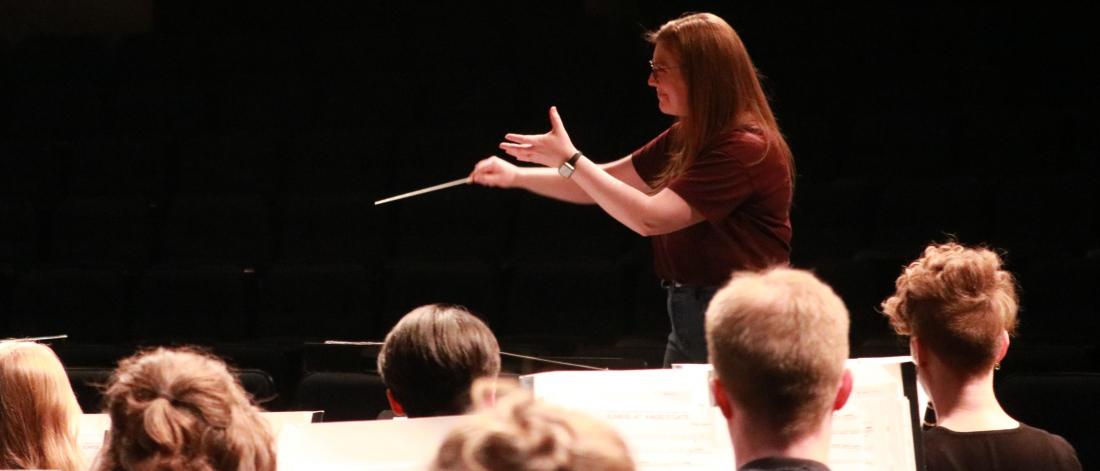 The Desautels Faculty of Music Wind Band Teaching Workshop is designed for band directors of all levels and offers a conducting participant stream and observer stream. Participants in both streams attend all plenary sessions, conducting sessions, and discussions. The schedule will run 9:00am – 5:00pm on Friday and Saturday.
The workshop will explore philosophical and practical issues of teaching, rehearsing, and conducting. Sessions will address pedagogy, rehearsal techniques, gesture, interpretation, score study, and developing ensemble culture and community. 
This workshop is held in the Desautels Faculty of Music's beautiful facilities on the University of Manitoba Fort Garry campus.
Schedule and Repertoire List
2024 Schedule
Friday, January 26, 2024
8:30am – Registration Check-in: Lobby Taché 2 Arts Complex, Room T2-145
9:00am – Keynote: Remember when….? Band in a Changing World 
9:30am – Plenary Session 1: Scott Jones - Guiding Our Students to Rhythmic Independence
10:45am - Podium Session 2: Conductors on Chamber Excerpts
12:00pm - Lunch (not provided)
1:30pm – Plenary Session 2: Catherine Robbins - Body Mapping for Conductors
2:30pm – Podium Session 2: With UM Wind Ensemble for conducting participants/non-conducting participants observe

Saturday, January 27, 2024
8:30am - Refreshments: Lobby Taché 2 Arts Complex, Room T2-145
9:00am - Plenary Session 3: Scott Jones – Fostering Student Leadership and Followership in Large Ensemble Rehearsals by Stepping Aside
10:45am – Plenary Session 4: Jacquie Dawson – Developing Skills for Expressive Gesture
12:00pm - Lunch (not provided)
1:30pm - Plenary Session 5: Jacquie Dawson – Repertoire Selection and Programming: Checking Boxes or Shifting the Paradigm?
2:30pm - Podium Time 3: With UM Wind Ensemble
 3:40pm - 10 min Break
5:00pm - Closing Remarks: Jacquie Dawson and Scott Jones
 
2024 Repertoire List
Ancient Flower, Nishimura
Northern Lights, Neufeld
Three Ayres from Gloucester, Stuart
The Grace in Being, Giroux
Infinity, Copley 
Lincolnshire Posy (Mvts. 1, 2, 4, 6), Percy Grainger
Registration
Space for the conducting stream is limited to 12 participants, and registrations will be processed in the order they are submitted.
All Conducting stream fees must be paid no later than Friday, December 15, 2023, and Observing stream by Monday, January 15, 2024, or you will not be considered registered for this event.
Conducting Participant: $225.00
Conducting Participant (Student): $125.00
Observing Participant: $175.00
Observing Participant (Student): $75.00
Workshop schedule details for the 2024 Wind Band Workshop will be available November 10, 2023.