As UM president, I want to invite our community to think big, and support the big ideas that move us forward. In my new podcast, we explore what ignites a big idea and the courage to act upon it.
Michael Benarroch
University of Manitoba
Cosmology and Beyond with Dr. James Peebles: Episode 01
New episode!
Join us for the launch episode featuring President Benarroch in conversation with leading astrophysicist, Nobel Laureate and the Albert Einstein Professor Emeritus at Princeton, Dr. James Peebles [BSc(Hons)/58, DSc/89].
Together, they'll unpack some of Dr. Peebles's groundbreaking work that has been vital to our understanding of the universe, including topics like the Big Bang Theory and dark matter. We'll also hear from a UM student and aspiring astrophysicist, and hear Dr. Peebles take questions from our live audience.
Coming Wednesday, October 19, 2022

Episode 02

Dr. Marcia Anderson - Vice-dean Indigenous health, social justice and anti-racism, Rady Faculty of Health Sciences

Coming Wednesday, November 16, 2022

Episode 03

Robert Mizzi - Canada Research Chair in Queer, Community, and Diversity Education and Associate Professor, Educational Administration, Foundations & Psychology (EAF&P)
Where to find "What's the big idea?"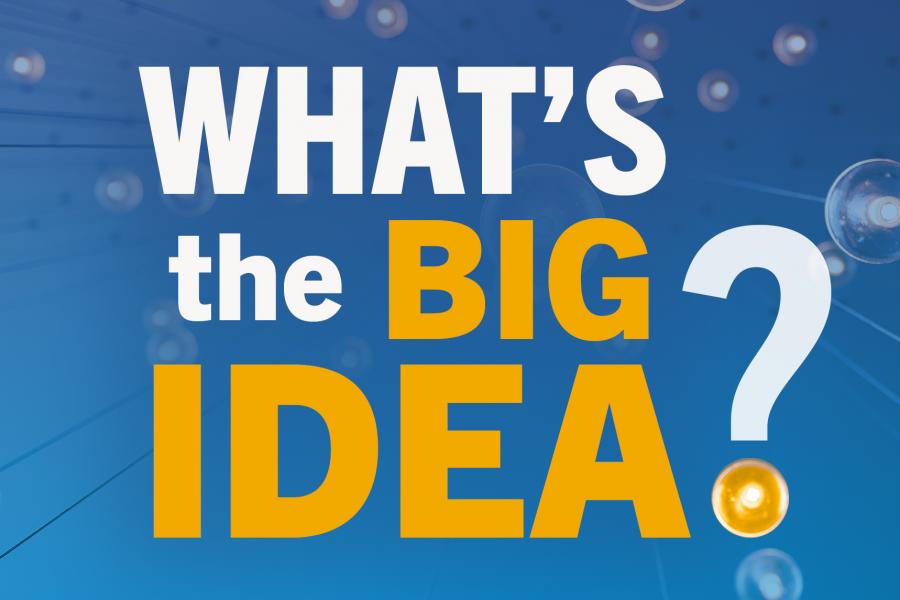 Listen now
Or on your favourite streaming platform: