Career Month
Join us for a series of career and employment workshops and special events throughout November. The kick off starts November 1.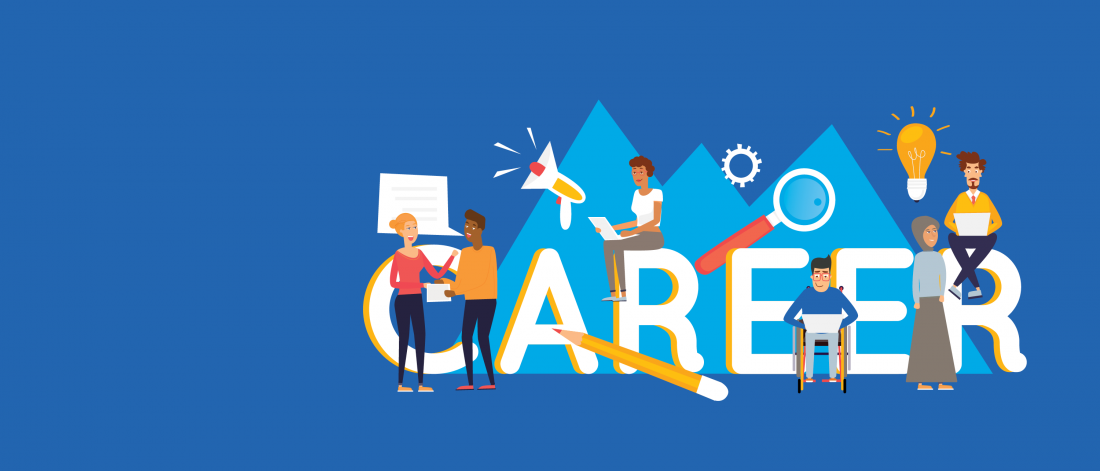 Career Month
November 1 - 30, 2021
Career and Workforce Development Month has something for everyone! Whether you have a clear idea for your career direction or you're still trying to figure things out, Career and Workforce Development Month events are a great way to make connections to keep you moving forward.  First year students, 4th year students, alumni and everyone in between can benefit from attending one or more of the 22+ virtual events including the Employer Advice-Career Café, Volunteer Fair, and Arts Career Round Table.
November is a great opportunity to discover career pathways, learn about an academic program, meet with industry professionals and make professional connections! With a little planning you can give your career journey a boost and pave the way to multiple opportunities. 
Check out the events and workshops happening in the schedule below. Use the links to register and learn more. You can also visit careerCONNECT for upcoming event details and to register.
On this page:
NOVEMBER 1 - 30, 2021 Career Month Schedule
Career Myths
A career is like an opinion – everyone has one. But when it comes to career opinions, it is worthwhile to ensure you are carefully separating career fact from career fiction. We at Career Services have heard a few career myths in our day, and we want to debunk them for you so your next career steps are based on the best information available. Check back regularly and via @UMStudent for more debunked myths throughout the month.
Career Consultant Tips
The Career Services team is full of useful advice that can help you envision your future and take charge of your career. We've gathered favourite tips from our staff members which you can use right now. And remember, if you want to meet the real, non-bitmoji experts behind this advice, you can meet with us online or by phone for tailored tips for your own career by emailing cs.receptionist@umanitoba.ca or calling 204-474-9456.