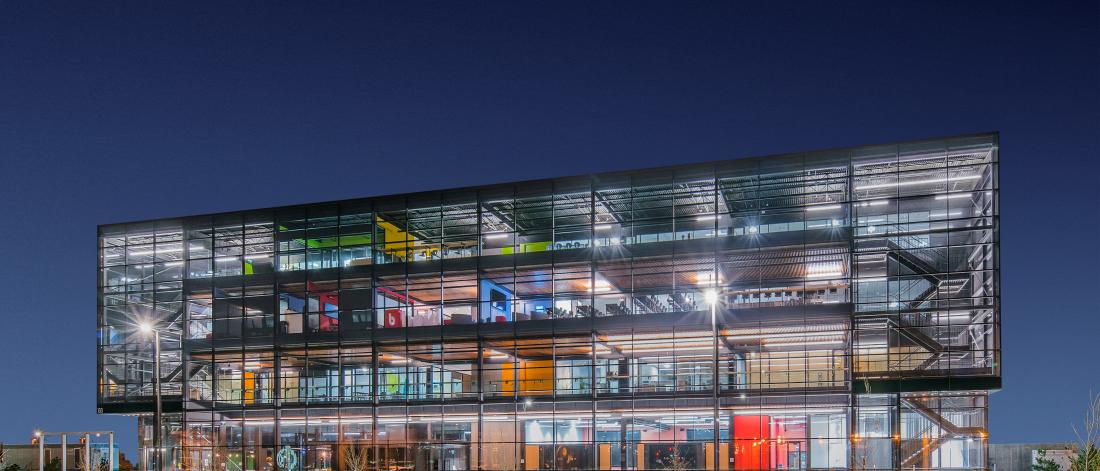 Darren Fast
Director, Partnerships and Innovation
Dr. Fast joined the University of Manitoba as director of the Partnerships and Innovation in 2012. He has over 20 years of experience assessing and moving research-based technologies into the private sector as well as facilitating collaborative research partnerships with industry. He is also the lead of the Western Canadian Innovation Offices project, a collaborative effort to boost engagement of post-secondary institutions and industry in Western Canada. Previously, Darren was the Senior Intellectual Property Advisor at the Public Health Agency of Canada. He was also the President of Solalta Advisors, providing market and business development services for early stage, technology based companies. Darren has also been Chief Technology Officer for the Western Life Sciences Venture Fund, and Manager, Product Planning and Development at Viventia Biotech. He has a Ph.D. in biochemistry from the University of Alberta and a M.Sc. in chemistry from the University of Manitoba.
darren.fast@umanitoba.ca
204-298-1563
Technology Transfer Specialists
Harsha Blumer
Harsha holds a M.Sc. (Physics), M.Tech. (Space and Atmospheric Sciences), and Ph.D. in Astrophysics, and graduated from the University of Manitoba (UM) with the Governor General's Academic Gold Medal. She worked as a Research Facilitator and Development Officer (Natural Sciences) for the Faculty of Sciences and Faculty of Agriculture and Food Sciences at UM, supporting researchers in the development of successful research grants, identifying funding opportunities, and industry partnerships. She then did her postdoctoral research at West Virginia University, where she also served as the Project Director for an astronomy research education program before transitioning into the role of a Research Scientist. In her new role at PIO, she supports university's research, intellectual property, and technology transfer activities. 
Harsha.Blumer@umanitoba.ca
431-293-0585
Loren Oschipok
Loren earned his Ph.D. from the University of British Columbia (UBC), specializing in nervous system regeneration after traumatic injury. Following a Post-Doctoral Fellowship at the University of Toronto, he then worked as a Laboratory Manager at UBC before transitioning into the role of Technology Transfer Officer at the UBC Industry-Liaison Office. A member of both the Association of University Technology Managers (AUTM) and Licensing Executives Society (LES), Loren brings with him a keen interest in the development and commercialization of early-stage technologies.
loren.oschipok@umanitoba.ca
431-777-0145
Jody Dexter
Jody received her Ph.D. from the University of Alberta specializing in the environmental impacts of genetically modified crops, gene flow via pollen and seeds, weed science and agronomy. Since graduation, Jody has extensively worked in the areas of microbiology, oncology, and pharmaceuticals as a Project Manager at Genome Prairie and as a Business Development Associate at Cangene Corporation.
jody.dexter@umanitoba.ca
204-292-2357
Robert Werbowesky
Robert trained as an educator and analytical chemist, and spent four years in the pharmaceutical industry as a chemist before returning to U of M to complete his Masters in Business Administration. He then spent eleven years at the National Research Council in both technology transfer and business analyst roles. In addition to his experience with medical devices, Robert brings a passion for learning and a broad understanding of technical business intelligence.
robert.werbowesky@umanitoba.ca
204-509-0894
Administrative Staff
Patsy Wiebe
Financial and Administrative Officer
Patsy manages the day to day finances for the office.
patsy.wiebe@umanitoba.ca 
204-391-4782
Sarah Vanderveen
Marketing Associate
Sarah covers the Marketing and Communications needs for the Partnerships and Innovation office.
Sarah.Vanderveen@umanitoba.ca
204-430-5179
Janice Smith
Reception and Office Assistant
Manages new agreements and legal documents that require review from the Legal Office and stamp of approval. Ensure all documents are fully executed and sent to the appropriate parties.
Manages Mitacs program applications to ensure documents are received and signed by the appropriate parties.  Ensure FOAP is set up for funding.
Ensures documents for International Students are complete and appropriate access is set up.
Updates digital sign on the main floor of 100 Innovation Drive.
Manages calendar for Director of Partnerships and Innovation
Payroll and other administrative procedures
janice.smith@umanitoba.ca
204-474-6200
Contact us
Partnerships and Innovation
Room 410-100 Innovation Drive
University of Manitoba
Winnipeg, MB R3T 6G2 Canada