Event safety
The Environmental Health and Safety Office (EHSO) works with various groups at the university to ensure that events that take place on UM campuses are safe for all members of the UM Community.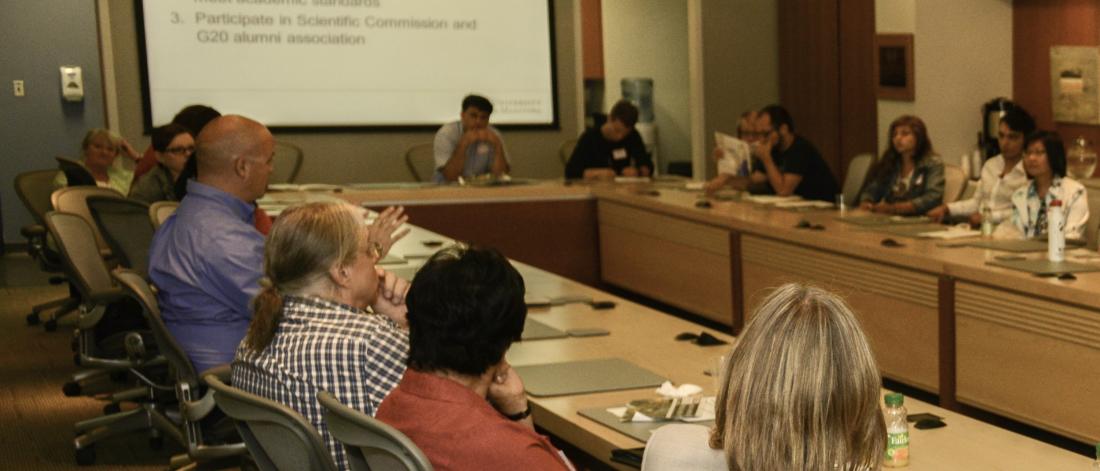 Planning for a safe event on campus
The University of Manitoba aims to provide a safe campus for all employees, students and visitors.  If you are planning an event, the first step is to visit the Campus Services page to learn more about how to apply to host an event. This is required for the following types of events on campus:
All events with alcohol being served.
All events with an expected attendance of 100 or more (with or without alcohol service).
All outdoor events, regardless of expected attendance or the serving of alcohol.
You will find a guide on "How to book an Event at UM" as well as the Event Application Form.
By following this process, the Environmental Health and Safety Office will be contacted to review your event for any safety concerns.  You can also contact EHSO ahead of time to address any potential concerns.
Note: For activities concerning visitors to campus that do not meet the above criteria, see the Visitor safety page or contact EHSO directly.
The following are examples of items EHSO will consider and review regarding the safety of your event:
Is your event indoors or outdoors?

If the event is indoors, has a review been conducted to ensure compliance with Building Code and Fire Code.
If the event is outdoors, what are the weather conditions and how do they play a role in event safety, e.g. Are the temperatures extremely hot and shelter and water is required?  OR Is the event in an outdoor location near a goose nesting zone.

Has appropriate occupancy for the space been considered?
Are any structures being erected and if so: 

Do they require review by an engineer?
Do they create a potential for a fall from heights?

If any equipment is required including audio/visual:

Has the plan been reviewed by Electrical Services?
Do any of the cords involved create a trip hazard?

Are persons trained in CPR/First Aid required at the event and if so how many?
Has Security Services assessed any security issues and if needed have their services been engaged?
What are the activities occurring at the event and do they have inherent risk that needs to be mitigated? Examples of activities that elevate risk include:

Alcohol consumption.
Any activities that cause flames/fire.
The use of chemicals or any other hazardous materials
In order to be prepared it is beneficial to create a site map for the event as soon as possible and to begin the planning process well in advance of the proposed date.
Contact EHSO at any time for questions or any assistance is required.
Smudging on campus
The University of Manitoba supports those who wish to participate in smudges and pipe ceremonies on campus. For information about the cultural significance and protocols of smudging and pipe ceremony please visit UM Indigenous Culture and Protocols page.
The EHSO procedure for smudging and pipe ceremonies was created to provide a technical process for members of the UM community to safely coordinate and/or perform smudging and pipe ceremony at the University of Manitoba campuses and remote facilities. This process is in place to ensure smudges, pipe ceremonies and building occupants' activities are not disrupted by life safety system alarms or ventilation issues.
Smudging and Pipe Ceremony (PDF)
Smudging Location Review Form (PDF)
Smudging Location Poster (PDF)
You may also be looking for
Contact us
Environmental Health and Safety
Room 191 Extended Education Complex
406 University Crescent
University of Manitoba (Fort Garry campus)
Winnipeg, MB R3T 2N2 Canada
P310 Pathology Building
770 Bannatyne Avenue
University of Manitoba (Bannatyne Campus)