Overview
Do you want to learn more about the work of community organizations in Winnipeg? Are you curious about volunteering in the community but not sure how to get started? 
The UM Community Volunteers program is an introductory experience for students looking for opportunities to engage with local community organizations in a safe, supportive and manageable way that fits their busy academic schedules. 
UM Community Volunteers attend a community-engagement training session, complete 20hrs of volunteering with a local community organization and take part in two group reflection sessions to deepen their learning and debrief their experiences in community. 
UM Community Volunteers will: 
Gain confidence, experience and skills to engage with community.
Build relationships with local community organizations.
Make connections with likeminded UM students.
Receive a service-learning notation on their Co-Curricular Record.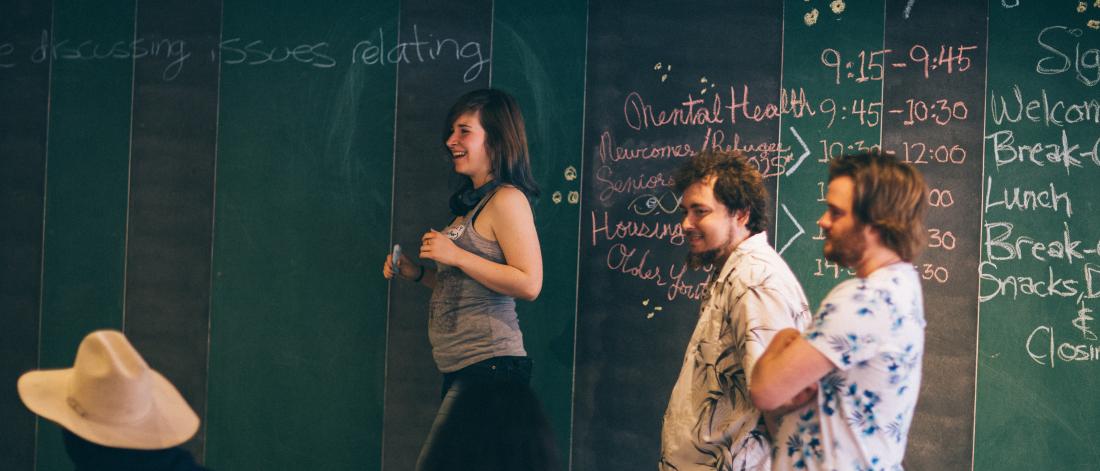 Schedule
Participants have two options to complete the program:
Stream 1: Winter Break 
February 19: Community engagement training 
February 21 to 26: Volunteer placements (20hrs)
February 23: Group reflection 
February 27: Final debrief 
Stream 2: March to April 
March 5: Community engagement training 
March 7 to April 15: Volunteer placements (at least 20hrs)
March 19: Group reflection 
April 16: Final debrief
About our partners
Please take a moment to learn about the community organizations UM Community Volunteers will be engaging with this year. 
Our coordinators
Amin Montazeri (he/him) is an undergraduate student in his final year at the Faculty of Kinesiology. Inspired by his passion for community service, Amin got involved with CEL as a participant in the 2020 ARW program and with the help of his mentors will be leading this year's program. 
Gerardo (Gera) Villagran (he/him) is a CEL coordinator at the UM. Gera's work focuses on Global Community Engaged Learning with Indigenous and activist communities in Latin America. He also coordinates the Community Leadership Development Program.
Frequently Asked Questions
Who can apply?
All UM students are welcome to join--international, domestic, full-time, part-time, graduate or undergraduate. 
How can I apply?
Are there any fees and requirements?
ARW is free of cost to all UM students. 
GPA: to apply, you must have a minimum GPA of 2.5 or share with us a plan to improve your GPA while participating in the program. 
Depending on your volunteering placement, you may need to submit a Police Information Check from Winnipeg Police Services and/or Child Abuse Registry Check. 
What are the program expectations?
1) To receive Co-Curricular Recognition (a satisfactory notation on your CCR transcript), you must attend all mandatory meetings or make prior arrangements with your team, partner organization and program coordinator if you need to miss a session. 
2) Your team and community partner must provide a positive reference on your participation and involvement in projects.
3) Uphold the values and ways of working of the office of Community Engaged Learning, including our zero-tolerance approach to race, gender, class and ability- based forms of violence and discrimination. 
What happens after I submit an application?
A program coordinator will email you with more information.
You may also be interested in