UM Community Volunteers
Dates: February - April
Location: NEEDS Inc., West Broadway Youth Outreach, PACA (Poverty Action and Community Awareness)
Fee: Free
Apply by February 6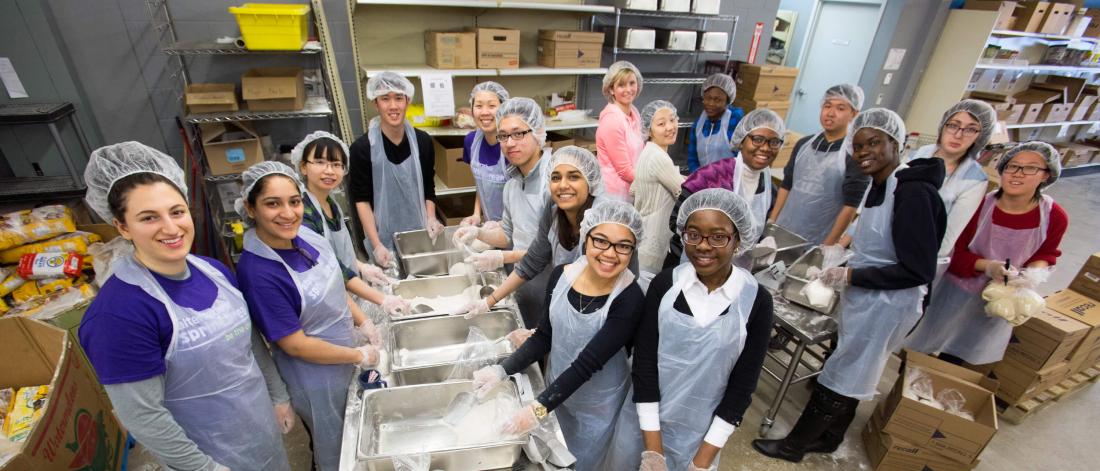 Program overview
Do you want to learn more about the work of community organizations in Winnipeg? Are you curious about volunteering in the community but not sure how to get started?
UM Community Volunteers is an introductory experience for students looking for opportunities to engage with local community organizations in a safe, supportive and manageable way. Through locally run projects, participants will have community-level connections and experience meaningful discussions, while being mentorship leaders.
The successful completion of the program will give students a Co-Curricular Record and the invaluable mentorship of our community leaders. It's also a great way to meet new people, make new friends and contribute to our community in a truly significant way.
UM Community Volunteers will:
Gain confidence, experience, and skills to engage with community.
Build relationships with local community organizations.
Make connections with like-minded UM students.
Receive a volunteer notation on their Co-Curricular Record
You may also be interested in