Sport and Recreation Facilities and COVID-19
The health and safety of our community is our highest priority. We are working hard behind the scenes to ensure we meet and exceed government regulations as we continue the safe re-opening of our Sport and Recreation Facilities.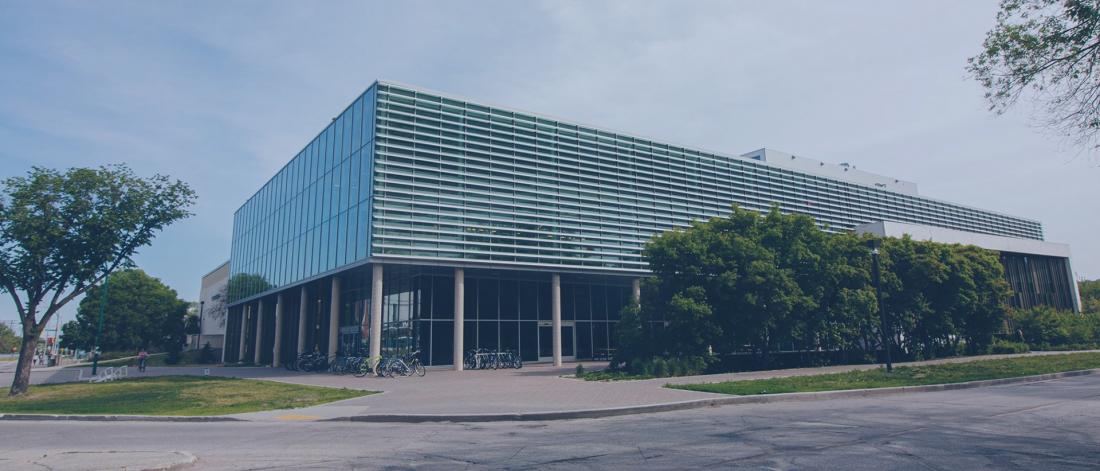 Sport and Recreation Facilities and COVID-19
Learn more about UM's COVID-19 updates and recovery plans:
Following the announcement from Public Health on November 10, the Active Living Centre and Joe Doupe Recreation Centre will be closed until further notice. This includes the cancelation of all group fitness classes, programs and individual training. Lockers will not be accessible during the closure. 
For online workouts you can do from home, please visit our Virtual health and fitness page.
On this page:
Updated on November 10, 2020
Facility update:
Mask Use in UM Sport & Recreation Facilities: The wearing of masks is now mandatory on UM campuses even when physical distancing is possible. Anyone entering UM Sport and Recreation Facilities is required to wear a face mask at all times including when they are actively engaged in strenuous exercise..

Learn more: Our commitment to your safety
Our Sport and Recreation Facilities will be closed from the end of business on November 10, until further notice. Closures include:
The Active Living Centre

Joyce Fromson Pool

The Sport and Recreation areas of Frank Kennedy Centre

The Joe Doupe Recreation Centre (Bannatyne campus)

Max Bell Centre

Investors Group Athletic Centre
 
Facility rentals:
Until further notice, rental spaces are not available.
Program update:
Recreation Services
All activities will be temporarily suspended from the end of business on November 10 until further notice.
Mini U Programs
In light of the announcement from Manitoba Public Health on October 30, all swimming lessons will be suspended as of Monday November 2 until further notice as per Public Health guidelines. It is our hope that we will be able to resume lessons before the end of the session. At the conclusion of the fall session we will offer a credit or refund for all lessons missed as a result of this closure.
Fall programs will not be running and group bookings remain suspended until further notice. 
We sincerely apologize for the inconvenience. We value your business, and thank you for choosing Mini U as a place for your child to learn, thrive and discover. 
Junior Bisons
All Junior Bisons programs remain suspended until further notice.
We value the relationships we have built with our Junior Bisons athletes. We look forward to welcoming new Junior Bisons to our programs once we are able to return to training together at UM.
UM students update:
Sport and Rec Fee
The Sport and Rec Fee was approved by the University's Board of Governors in 2011 and supports the UM's commitment to active living, sport and recreation.  
The Fee is mandatory and applied to all students' tuition based on their status of part-time or full-time study, regardless of access to facilities as the fee is not a user fee. With the goal of universally promoting wellness across our campuses through access to programming, the decision was made to not allow for opting out.
The Sport and Rec Fee will be applied to all UM students' tuition at a reduced rate for the Winter Term. The rate, 70 per cent of the standard Sport and Rec Fee, will be assessed at $62.92 for full-time students and $47.18 for part-time students.
You may also be looking for: