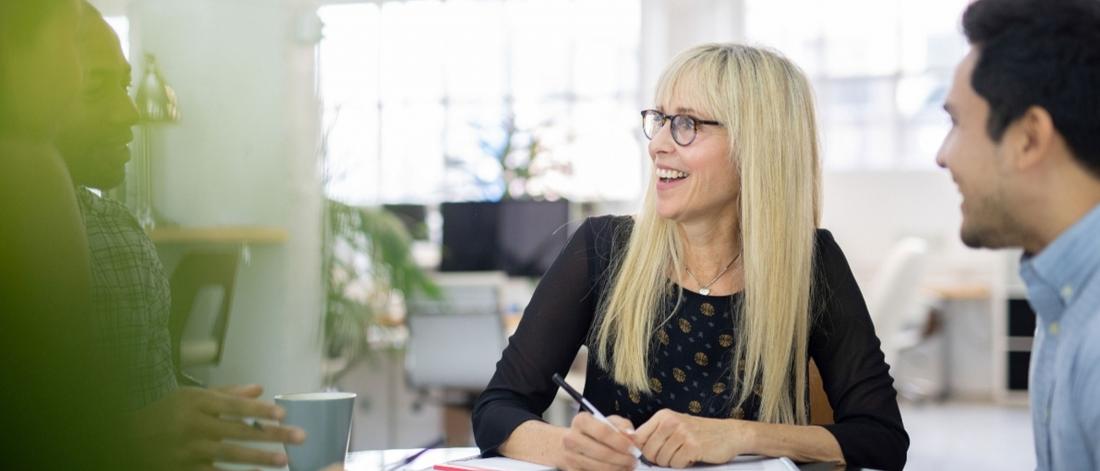 Why this program?
Working with EQ Master Trainer, and author of the 'The Leader's Guide to Emotional Intelligence', Drew Bird, you will explore how understanding and developing emotional intelligence improves your ability to influence and lead teams, as well as providing ways to develop your own personal leadership skills.
Using the EQ-i 2.0 model as a basis of exploration, you'll be taken through a learning journey that includes exploration of the fundamental underpinnings of emotional effectiveness, as well as how emotional intelligence impacts both yourself and those that you lead on a daily basis.
As part of the program, you'll be given a detailed, yet practical approach to develop your emotional intelligence, as well as simple activities that you can use to become a more effective leader immediately.
Benefits
Through this program, you will:
Understand the importance of emotional intelligence in effective leadership.
Explore the return on investment of developing emotional intelligence.
Learn the relationship between key areas of the EQ-i 2.0 model.
Understand how a lack of balance in your EQ profile can lead to issues and challenges.
Connect emotional intelligence to the concept of Transformational Leadership.
Explore the concept of areas of Emotional Intelligence as 'Leadership Derailers'.
Identify areas of strength and opportunities for growth on an individual basis.
Create a personal development plan using our proprietary EQ 1-2-3 process.
As a program participant, you will receive your own personalized EQ-I Leadership report. The EQ-I is the only scientifically validated, statistically normed, trait-based measure of emotional intelligence available. As well as providing a unique insight into your own personal EQ profile, key areas of leadership potential are explored along with leadership derailers – areas of emotional intelligence that, if not present in sufficient quantity, will prevent a leader from being fully effective.
Rooted in the practical day-to-day realities of leadership and led by an instructor who has spent more than 30 years working with, and for, some of the world's best-known organizations, The Leader's Guide to Emotional Intelligence is a one-of-a-kind learning opportunity for leaders at all levels.
Who Should Attend?
This program is suited for leaders at all levels who are interested in enhancing their knowledge of emotional intelligence to improve leadership effectiveness.
Instructor
Drew Bird, Founder, The EQ Development Group

Drew Bird, founder of The EQ Development Group, author of The Leader's Guide to Emotional Intelligence, and accredited EQ Master Trainer, works with leaders at all levels to develop leadership capacity and effectiveness. Considered one of North America's leading authorities on emotional intelligence and leadership, Drew supports leaders from a range of organizations, and at all organizational levels, coaching and mentoring on day‐to‐day business issues and long‐term strategic opportunities. His engaging style and depth of subject matter knowledge makes him a sought-after presenter and facilitator on a wide range of topics related to emotional intelligence, leader and team effectiveness, decision-making, hardiness and resilience, change and transition, and effective communication.

Drew holds an MA in Leadership from Royal Roads University in Victoria, Canada, and an MSc in Organizational Psychology from the University of London, England. He is a member of the Canadian Psychology Association, and the Society for Industrial and Organizational Psychology (a division of the American Psychological Association).
Upcoming sessions
Have questions?
Our team is happy to help! Contact us for more details.

You can also find additional details, including our cancellation policy, on our frequently asked questions (FAQ) page.
Custom program
Do you have 10 or more team members who would benefit from taking this program? Many of our open enrolment programs can be customized for your team and delivered exclusively to your organization. Find out more about our custom programs by contacting us today at 204-946-0232 or via email at ExecEdInfo@umanitoba.ca.
Contact us
Sign up for our email newsletter and be the first to hear about program updates from the James W. Burns Executive Education Centre.
James W. Burns Executive Education Centre
2nd floor
177 Lombard Avenue
Winnipeg, Manitoba  R3B 0W5