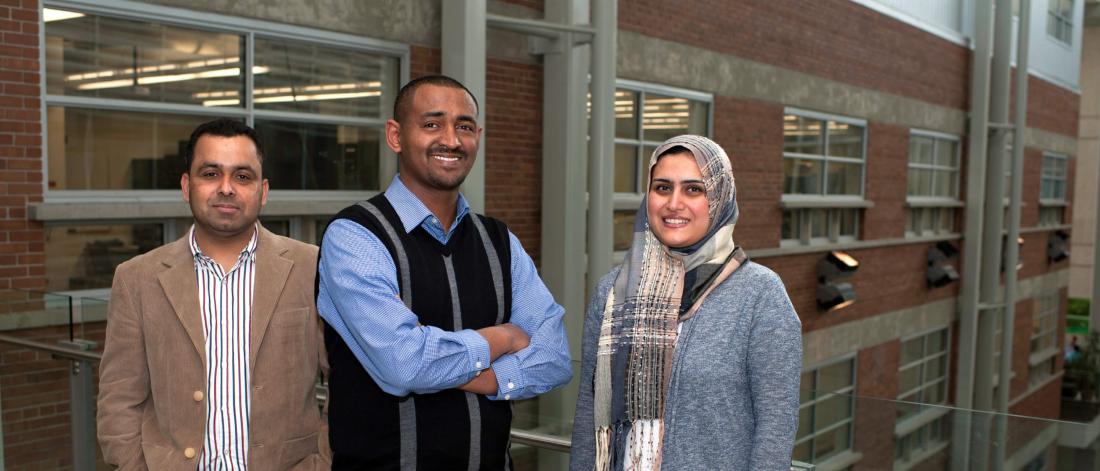 What is IEEQ?
The IEEQ Program is a time-effective alternative to the Confirmatory Exam process for internationally-educated engineers. IEEQ students complete advanced undergraduate engineering courses taught at the Price Faculty of Engineering. Hands-on learning in innovative laboratory and classroom settings offers an advantage over self-study pathways. IEEQ Program graduates earn Canadian academic credentials and eligibility for Engineering Intern registration and PEng licensure with Engineers Geoscientists Manitoba in as little as one year after completion of the program.
What you will learn
IEEQ students learn about business practices, professional culture, and professional engineering ethics in Canada with its core course, ENG 4020- Professional Engineering Practice in Manitoba. This course is offered exclusively to IEEQ students. The program immerses students in English technical vocabulary in their field and Canadian codes and standards in their discipline. Students are actively engaged in improving their language skills by working one-on-one with the program's professional development and cultural communication specialist throughout their program.
Experiential learning
IEEQ students are required to complete a minimum of a four-month, paid co-op work term with an engineering employer. This helps students acquire lifelong skills such as marketing themselves to potential employers, developing targeted resumés and cover letters, one-on-one interview preparation and improved networking skills. Upon completion of the co-op work term, participants will earn a Canadian employment reference.
Employers prefer to contact a Canadian reference rather than an international reference. This gives IEEQ graduates a strategic advantage when seeking permanent full time employment in Canada.
Community-minded learning environment
The IEEQ Program provides students with a supportive environment and a strong sense of community among students and program staff. Students can participate in events organized by local professional and academic organizations and Engineers Geoscientists Manitoba, including industry tours, mentoring opportunities, employer information and recruitment sessions, career fairs and networking events. As a result, students build a Canadian professional engineering network of fellow students, professors, co-op employers and colleagues. These vital interactions enhance students' soft skills and allow them to learn how they fit into Canada's engineering sectors.
Commitment and expectations
The IEEQ Program is a full-time commitment. It is intended that students focus solely on their studies for the duration of the program. There are several sources of financial support available to students, such as bursaries, grant funding, and loans through supporting agencies. Students who take advantage of these supports can cover many of their program costs, allowing them to leave the program without large student loans and other debts to repay as they enter the engineering workforce.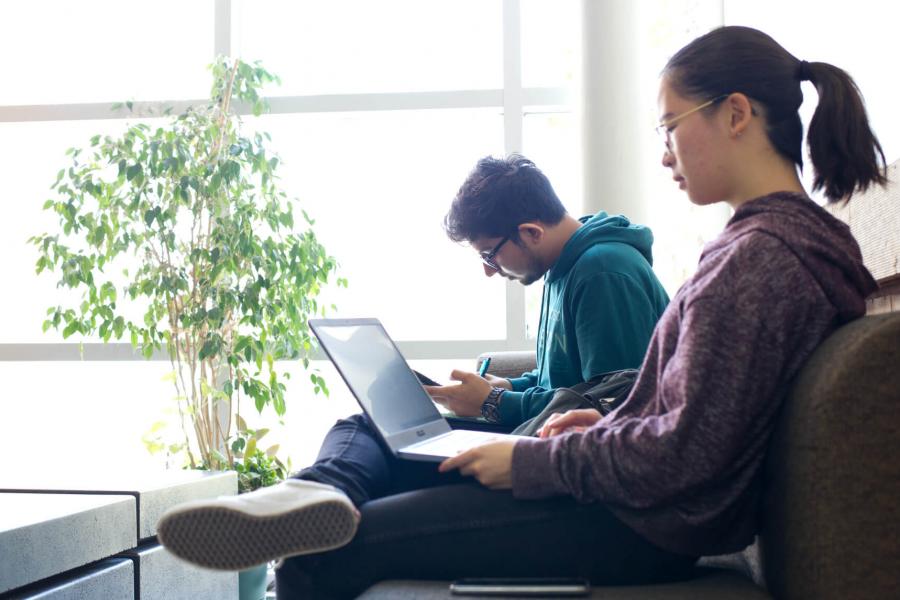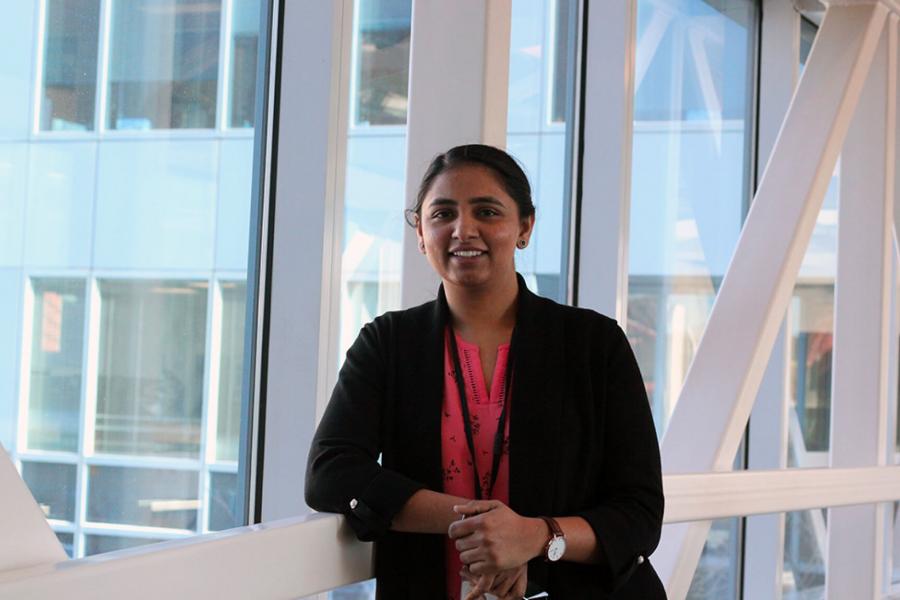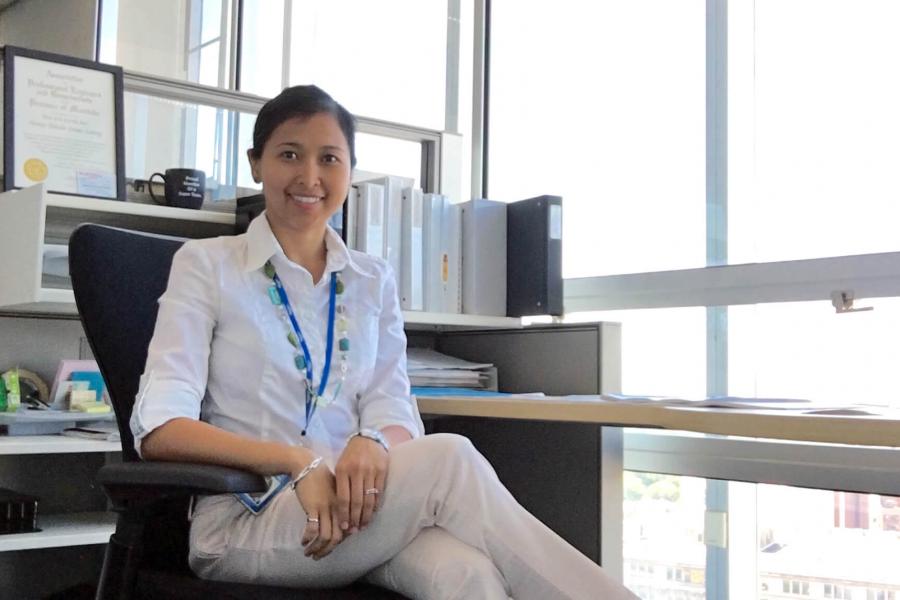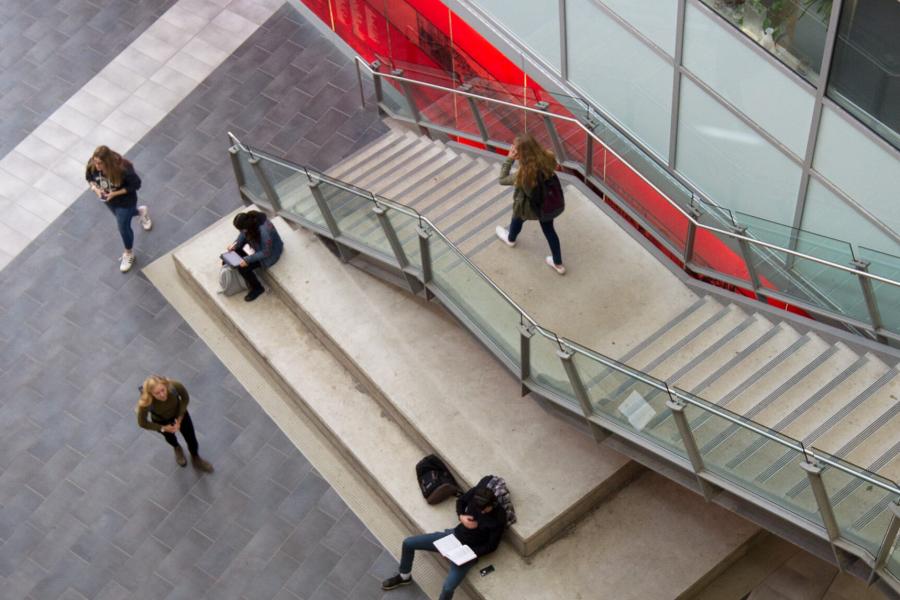 Program details
Expected duration: 1-2 years
The IEEQ Program consists of a minimum of 24 hours of coursework, including the following:
ENG 3000: Engineering Economics
ENG 4020: Professional Engineering Practice in Manitoba
ENG 4800: Co-operative Work - IEEQ
Technical courses from the 3000 and 4000 levels of the student's engineering discipline, corresponding to the topic areas of confirmatory exams assigned by Engineers Geoscientists Manitoba.
The total number of courses required in the IEEQ Program varies according to the number of technical confirmatory exams assigned by Engineers Geoscientists Manitoba.
For full course descriptions, please visit the Academic Calendar.
Admission requirements
The IEEQ Program is an advanced entry program. To be considered for admission, you must hold an engineering degree from outside of Canada. Applicants typically have extensive engineering work experience from outside of Canada.
To determine your eligibility for the IEEQ program, you must complete an assessment of academic credentials conducted by Engineers Geoscientists Manitoba – the regulatory body for engineering in Manitoba. To be eligible for the IEEQ Program, you must have five or fewer confirmatory exams to complete (excluding Engineering Economics), as assigned by an Engineers Geoscientists Manitoba assessment.
All applicants must also meet the University of Manitoba's approved English Proficiency Standards.
How to apply
Application fee $100
To be eligible for the IEEQ Program, you must have an assessment of academic credentials completed by Engineers Geoscientists Manitoba. This assessment process may take several months, and its results will determine whether you are eligible to apply to the IEEQ Program.
Once you have received your assessment results and confirmed that you are eligible for admission to the IEEQ program, you may begin your application. Applications to the University of Manitoba are completed online. To begin your application, select the Start or continue your application button. The online application includes several parts, and you will be required to submit transcripts, proof of English Language proficiency, and other documents.
Contact us
Admission and application inquiries
Mailing address
Undergraduate Admissions
424 UMSU University Centre
University of Manitoba
66 Chancellors Circle
Winnipeg, MB R3T 2N2 Canada
Office location
Room 424 UMSU University Centre
65 Chancellors Circle
University of Manitoba (Fort Garry campus)
Submit a question
Phone: 204-474-8808
Toll-free: 1-800-224-7713 ext 8808
Program inquiries
Internationally Educated Engineers Qualification program
341 Stanley Pauley Engineering Building
University of Manitoba (Fort Garry campus)
Winnipeg, Manitoba R3T 5V6
Canada
ieeq@umanitoba.ca
Phone: 204-474-8961