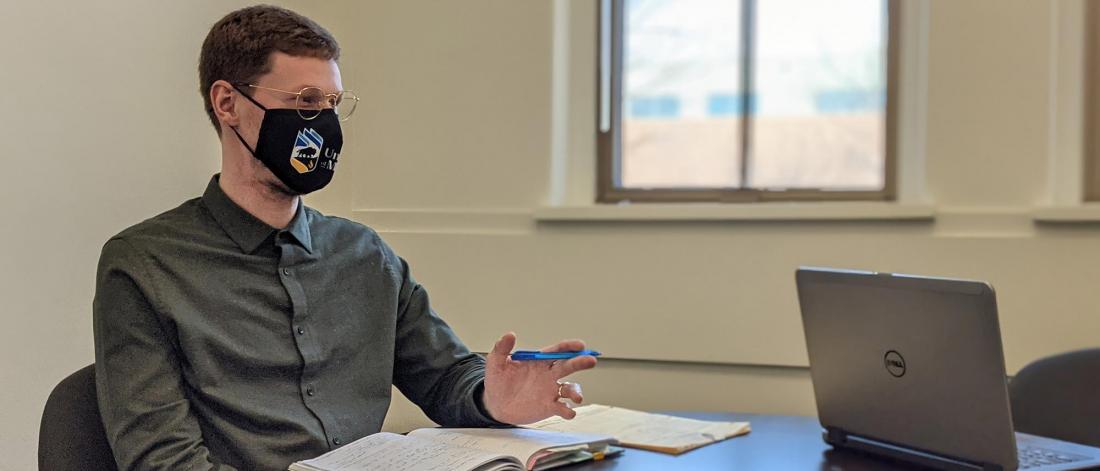 Workplace safety and health committees are comprised of individuals with various types of technical knowledge, responsibilities and experiences working together to achieve a common goal. These committees work together and with stakeholders to continuously improve the safety and health environment and culture in the workplace.
SAFE Work Manitoba – Setting up a Workplace Safety and Health Committee (PDF)
Roles and responsibilities
Workplace safety and health committees evaluate the effectiveness of current safety and health programs by conducting workplace inspections; observing how workers are performing their tasks; reviewing injury and incident reports; interviewing workers to confirm their understanding of safety-related policies and procedures; and asking if there are any concerns staff, supervisors or management would like to bring forward.
By analyzing this information, the committee can discover current or potential performance gaps in the safety program or specific safety and health concerns. The committee can then make written recommendations to the employer that describe the problem and possible solutions.  A well-implemented, communicated and supported safety and health program can reduce the number and/or severity of workplace incidents leading to personal injury and property damage.
They are not governance groups—they do not approve or make decisions on how the university is governed, operated or controlled; they are not a bargaining or labour group; and they do not take on the duties, responsibilities or accountabilities of others.
Local Area Safety and Health (LASH) committee
A LASH committee is established by the University in accordance with the provisions of the Workplace Safety and Health Act of Manitoba. LASH committees must:
Have a minimum of four members with a maximum of 12
Be comprised of half workers and half employers (management)
Oversee a workplace in a similar geographic location or a workplace with similar hazards
LASH committee training sessions (PDF)
Specific roles and responsibilities
Committee members are expected to attend meetings regularly, vote on issues pertaining to the committee and receive concerns from workers and bring them to the committee. LASH committees are responsible for:
Providing a voice for workers with unresolved safety concerns
Assisting employers in identifying workplace safety and health issues
Providing recommended solutions for workplace safety and health concerns
Evaluating the effectiveness of the safety and health program
Conducting workplace inspections
Representing workers within the assigned LASH area
Minutes
For archived minutes, please contact the Environmental Health and Safety Office.
Organizational Safety and Health (OSHA)
An OSHA committee is an advisory committee that looks at safety and health issues that cross the department/faculty lines or affect the University as a whole. The OSHA committee is comprised of:
One representative appointed by each bargaining unit at the University
An elected representative from employees not in bargaining units
The University of Manitoba Students Union (UMSU)
An equal number of employer representatives appointed by the Chief Risk Officer.
Specific roles and responsibilities
The OSHA committee is established to:
Evaluate and make recommendations on safety and health issues or trends that:

Affect the organization as a whole
Affect multiple workplaces, faculties or departments
Have not been resolved by the LASH committee's process and have been directed to the OSHA committee

Provide comment on proposed organizational policy and procedure
Minutes
For archived minutes, please contact the Environmental Health and Safety Office.
Contact us
All safety concerns in your workplace should be brought to the attention of your direct supervisor. For non-urgent safety concerns (which have not been resolved with your direct supervisor) contact:
Caroline Gebel
Safety Officer
Caroline.Gebel@umanitoba.ca
(204) 474-9050
Environmental Health and Safety
191 Extended Education Complex, 406 University Crescent
University of Manitoba (Fort Garry campus)
Winnipeg, MB R3T 2N2 Canada