Hybrid Pathways
Everyone's journey in engineer is different. The Price Faculty of Engineering is proud to offer hybrid pathways to our faculty for students who started or completed studies at another post-secondary institution and now wish to study engineering with us. We have exchange opportunities for students wanting to enhance with studies with terms abroad, without formfitting credits or delaying your desired graduation date.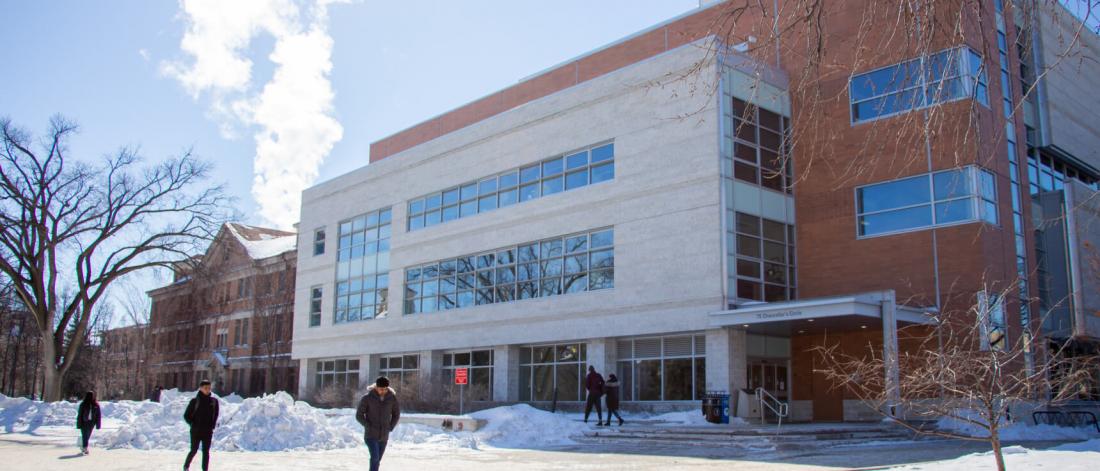 Hybrid Pathways
The goal of the Engineering Pathways Office is to support and grow the enrolment of hybrid engineering students (students with completed Engineering Technologist Diploma) and students from other Manitoba post-secondary institutions to engineering programs at University of Manitoba.
Admission
If you are thinking about applying and you are currently from another Manitoba post-secondary institution there are potentially two methods of entry into the Price Faculty of Engineering. 
1. Admission to the Preliminary Year – Undeclared Engineering
Students with a degree or recognized engineering technologist diploma will be assessed based on their degree/diploma GPA (this is what applies to a RRC Diploma holder or applicants that have completed a university degree) and will be admitted to Undeclared Engineering. Students that are either a RRC diploma holder, other diploma holder or applicants that have completed a university degree and get accepted to Engineering - Undeclared will take this time in Engineering to complete the balance of the 8 of the 12 preliminary year courses required for admission to an Engineering degree program. Once the 8 of the 12 preliminary year courses are complete Engineering – Undeclared students can apply to the Engineering degree program(s) of their choosing.
2. Admission to a Degree Program
To be considered for admission into a degree program (biosystems, civil, computer, electrical or mechanical engineering) students must complete at least 8 of 12 preliminary year courses. If you have at least eight preliminary year course equivalents from your completed diploma or degree, then you can apply to a program in the Price Faculty of Engineering. Currently, you can complete at least 8 of 12 preliminary year courses at Université de Saint-Boniface, University College of the North and University of Winnipeg.
If you are not eligible to apply for entry by one of the above 2 methods (likely because you did not complete a diploma or degree), yet have more than 24 credit hours of post secondary education, then we recommend students to apply to other Faculties as you see appropriate (for example Science, Arts) or General Studies/Extended Education to complete at least 8 of the 12 preliminary year courses before applying to an engineering program at a future date. 
All admission requirements, deadlines, and procedures can be found in the Price Faculty of Engineering Admission Bulletins. We recommend applicants to refer to Engineering admission site for current information.
Equivalency assessments
We currently have equivalency assessments completed for several Manitoba post-secondary institutions. We recommend you review the information found here if you have graduated from, or are currently enrolled in, one of the below institutions. 
Current equivalency lists