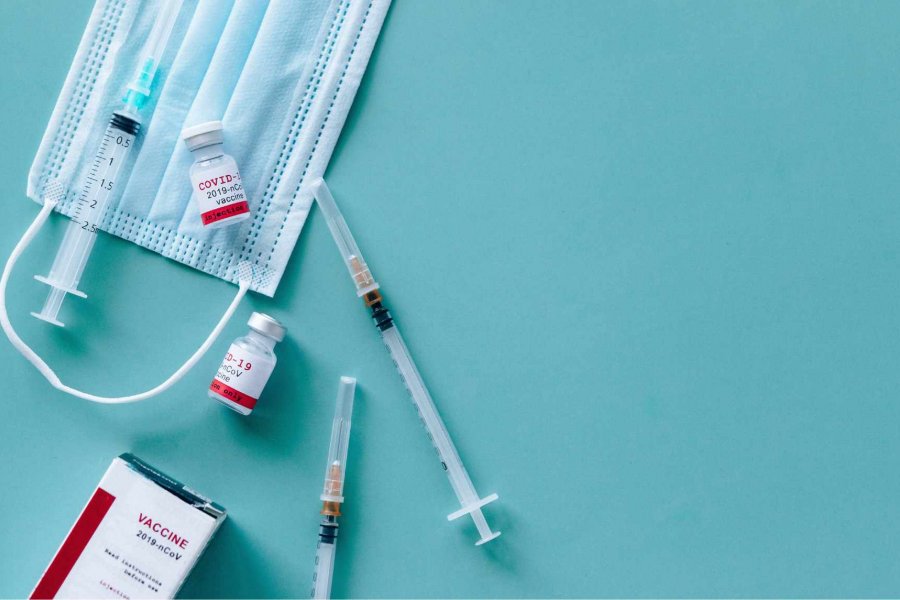 The Province of Manitoba's campaign to immunize Manitobans against COVID-19 is currently underway.   
The COVID-19 vaccine helps your body develop immunity to the virus that causes COVID-19, preventing you from getting the illness. The vaccine will also help prevent the further spread of COVID-19. All vaccines available in Manitoba are safe, effective and administered at no cost. People over the age of 12 currently living in Manitoba are now eligible for their first or second dose. All faculty, staff, students and international students, regardless of health care coverage, are eligible to receive the vaccine. 
Visit https://protectmb.ca/ to book your vaccine appointment.  
Stopping a pandemic requires us to use all the tools available. The vaccine not only benefits you, but it protects your family, friends, classmates, instructors and co-workers. In particular, it helps protect the most vulnerable who are not yet eligible to receive a vaccine.  
The sooner members of our UM community are fully vaccinated with two doses, the sooner we can return safely to the engaging and enriching in-person activities that characterize the UM work and learning experience. 
Updated June 23, 2021 Frequently asked questions
Are vaccines safe?
Yes. All approved vaccines are safe. Health Canada reviews the safety and effectiveness of all the COVID-19 vaccines and has determined through rigorous testing that the available vaccines are all safe and effective in preventing severe outcomes and death from COVID-19.  
Do I need to be vaccinated to return to campus?
While you do not need to be vaccinated to return to campus, UM encourages everyone to get vaccinated. The sooner everyone is vaccinated with two doses, the sooner we can safely return fully to in-person activities.
Can international students get vaccinated in Manitoba?
Yes, international students can book vaccination appointments immediately after arrival as long as their stay in Manitoba is at least 30 days. The vaccine will be provided at no cost and some form of government-issued ID such as a passport will have to be presented to receive the vaccine.
International students covered under the Manitoba International Student Health Plan (MISHP)  must call 1-844-626-8222 to book their COVID-19 vaccination appointment. Unfortunately, online booking is not available for international students in Manitoba at this time.
Will there be a vaccine clinic on campus?
At this time, there are no plans to have a vaccination clinic on the UM campus. Students, staff and faculty should follow the guidance of Manitoba Health as to where they can receive their vaccine.  
Where do I get information about Manitoba's vaccine rollout?
All the information you need about the vaccine rollout in Manitoba can be found on the Manitoba Health vaccine portal: https://protectmb.ca/  
When will I be eligible for the vaccine?
All people living in Manitoba over the age of 12 are now eligible for their first dose of a COVID-19 vaccine, and most are eligible for their second dose. 
Where do I register to get the vaccine?
If I'm vaccinated, will I still need to wear a mask on campus?
After you've been fully vaccinated (received both doses), you need to still take the usual precautions in public spaces and on campus, including wearing a mask and physical distancing. 
Will the 2021 Fall Term still have some in-person classes if not all students are vaccinated?
We encourage all students to get vaccinated. UM is planning to have some smaller in-person classes resume in 2021 Fall Term and those courses will be identified as such in the calendar and at registration. In-person activities will continue to follow COVID health and safety protocols with physical distancing and masking as required. The sooner more members of our community are vaccinated with two doses, the sooner we can safely return to more in-person classes and on-campus activities.
Are the vaccines effective against COVID-19 variants of concern?
The variants of concern (VOCs) that have been circulating in Manitoba and around the world are serious and have shown to increase rates of infection and hospitalization in younger populations. Early evidence suggests that vaccines are effective in preventing severe outcomes due to COVID-19 VOCs.  
Are vaccines free?
Yes, all vaccines in Manitoba (and Canada) are administered free of charge.
Is getting two different COVID vaccines safe?
Yes. Not only is it safe, but it may even be more effective. Those who received the AstraZeneca as their first dose may receive either of the mRNA vaccines for their second dose; with some data noting that a stronger immune response occurs with an mRNA vaccine as the second dose after the AstraZeneca first dose. 
Also, the mRNA vaccines can be mixed, in that if your first dose was with the Pfizer vaccine, you can receive the Moderna vaccine for your second dose and vice versa. We still expect a strong immune response with mixed mRNA vaccine doses. 
The interchangeability of vaccines is nothing new and has been practiced for several decades with many existing non-COVID vaccines and is known to be safe and effective. 
Helpful vaccine videos
How were COVID-19 vaccines developed so quickly?

How do I know COVID-19 vaccines are safe?

How do COVID-19 mRNA vaccines work?

COVID-19: How vaccines are developed
Important links
The following links to the Province of Manitoba webpages provide up to date information: