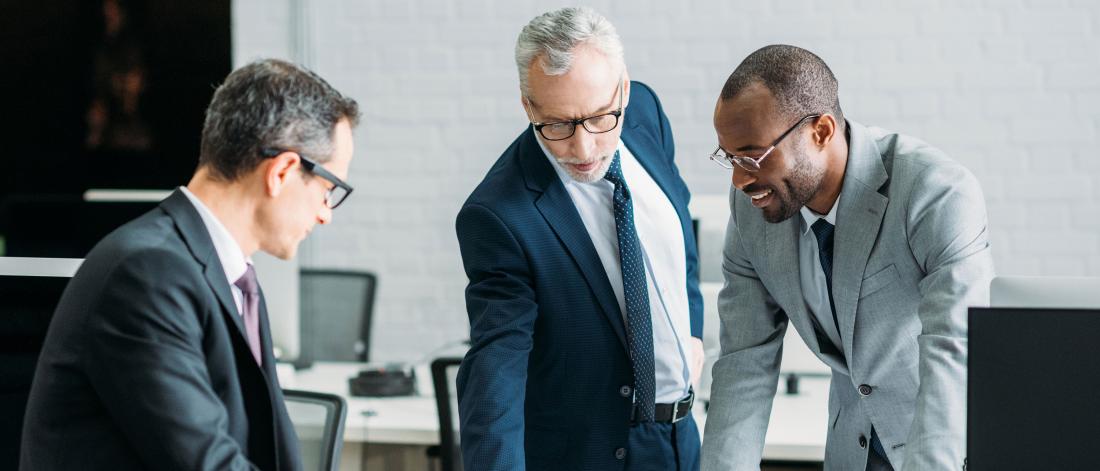 Why this program?
Developing a corporate strategy is only the first step in driving organizational change and improved performance. Through this program you will learn how to translate your organization's vision into concrete goals and actions to drive performance and provide your team with an understanding of how their work contributes to success.
You'll gain the knowledge needed to understand how your company's strategic plan drives your organization's performance, and how to adapt your plan in today's changing economy. This hands-on program will utilize case studies and examples from participants workplaces to provide a more in-depth look at how this tool can improve your organization's strategic planning process.
You will also look at the key areas of strategic planning to ask questions like "how do we look to our shareholders?", "how do we look to our customers?", "what should we be best at?", and "how can we improve and create value now and for the future?".
Benefits
Through this program, you will:
Understand how to develop and refine a step-by-step process for implementing and managing your corporate strategy
Understand how to create a strategy map for your organization that is easy to understand and creates a common language and goal set that can be used throughout your entire organization
Understand how to evaluate the impact of your organization's strategic plan
Understand how to modify your organization's strategic plan to adapt to change
Understand the key business drivers that measure the benefits for all stakeholders
Gain the tools to manage strategic change effectively
Understand how to enhance your strategic planning process
Understand how to create staff engagement in the development and achievement of common strategic goals
Instructor
Denise Zaporzan, FCPA, FCMA, BSP
President, Denise Zaporzan and Associates

Denise is President of Denise Zaporzan and Associates, a strategy practice based in Manitoba. As a trusted advisor, Denise demonstrates her passion, energy, and knowledge of strategy and leadership through work with public and private clients. Prior to founding her practice in 2002, Denise was Chief Financial Officer of a privately held and publicly traded environment, where she successfully enjoyed more than 20 years of executive leadership; formulating, implementing and evaluating financial and strategic planning, mergers and acquisitions, and change management. Denise is a Chartered Professional Accountant (CPA, CMA), and received the Fellowship (FCPA) designation in 2010. She received her Balanced Scorecard Professional (BSP) certification through George Washington University, and furthered her studies with Harvard authors Kaplan and Norton in spring 2014. Denise is a past board member for the Canadian Cancer Society, Winnipeg Art Gallery and a start-up pharmaceutical company. Currently she serves as a board member for The Associates at the University of Manitoba and is an advisory member for the Winnipeg MATCH International Women's Fund.
Upcoming sessions
Have questions?
Our team is happy to help! Contact us for more details.

You can also find additional details, including our cancellation policy, on our frequently asked questions (FAQ) page.
Custom program
Do you have 10 or more team members who would benefit from taking this program? Many of our open enrolment programs can be customized for your team and delivered exclusively to your organization. Find out more about our custom programs by contacting us today at 204-946-0232 or via email at ExecEdInfo@umanitoba.ca.
Contact us
Sign up for our email newsletter and be the first to hear about program updates from the James W. Burns Executive Education Centre.
James W. Burns Executive Education Centre
2nd floor
177 Lombard Avenue
Winnipeg, Manitoba  R3B 0W5