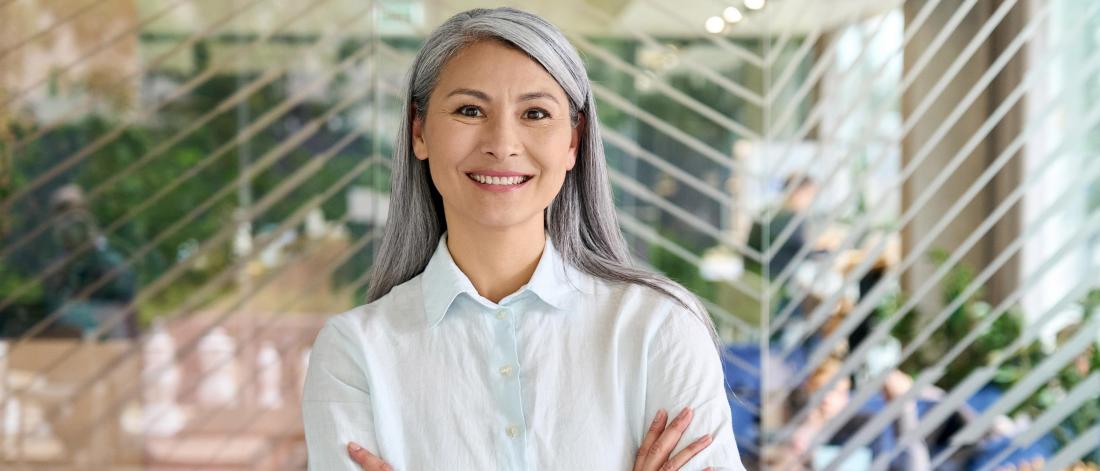 This program is offered in partnership with the University of Alberta School of Business.
Why this program?
The Municipal Management and Leadership Program, delivered in partnership with the University of Alberta, develops municipal leaders by increasing their capacity to lead people, teams, departments, and organizations.
As a participant of this program, you will gain a deep understanding of yourself as a leader. You will learn to shift your focus from day-to-day tasks to strategically achieving your municipality's goals while managing change and stakeholder expectations through effective leadership.
Throughout the program's duration, you will form long-lasting networks with like-minded managers in your cohort, which will prove themselves valuable as your learning continues in your future day-to-day.
Benefits
Through this program, you will:
Recognize the importance of municipal strategic planning for sustainability and goal achievement
Understand how all managers and leaders of people can contribute to the effective leadership in their municipalities
Understand strategic thinking in new terms and showcase the process and potential of a thoughtfully planned approach
Utilize strategic tools to approach internal and external challenges
Identify tactics to determine when to use traditional vs. design thinking approaches
Identify pathways to tackle shared strategic challenges
Learn to understand behaviour patterns in others, explore the impact of communication and Emotional Intelligence on others, and use instruments to effectively coach constituents through the use of a variety of tools and models
Who should attend?
This program is designed for public administration professionals and is not suitable for elected officials. This program is ideal if you:
Are a mid to senior-level manager who leads one or more teams
Are interested in further developing effective management and leadership skills in a municipal setting
Face competing priorities and want to learn how to make more informed decisions that benefit all stakeholders
Modules
This program is comprised of five modules, including:
Module 1: Leading and Managing Municipalities
Module 2: Leading Self and Others
Module 3: Change Management
Module 4: Negotiations and Stakeholder Engagement
Module 5: Commit to Your Leadership Abilities
Upcoming sessions
2022 session
Registration for this program is now closed. Sign-up for our email newsletter and be the first to hear about program updates from the James W. Burns Executive Education Centre.
PROGRAM SCHEDULE
Module 1: April 5-7, 2022
Module 2: May 12-13, 2022
Module 3: June 8-9, 2022
Module 4: September 27-29, 2022
Module 5: October 8-9, 2022
Time: 8:30am-4:30pm (CST)
LOCATION
Have questions?
Our team is happy to help! Contact us for more details.

You can also find additional details, including our cancellation policy, on our frequently asked questions (FAQ) page.
I have been a manager at some level since '92. The Municipal Management & Leadership Program helped me determine, upon self-reflection, when I began my transition from manager to a leader. Also, how much more there is still to learn. This program helped me re-commit to my leadership capabilities and develop new ones. Whether it is learning about EQ (Emotional Quotient) or learning how to manage difficult people and/or situations, there is something for anyone who strives to be more than just a manager. I highly recommend this program and am grateful for those that shared their time and experiences with me along the way.
Troy MacCulloch, CMML, FSAScot
Chief Administrative Officer, Municipal District of Pincher Creek No. 9, Pincher Creek, Alberta
Custom program
Do you have 10 or more team members who would benefit from taking this program? Many of our open enrolment programs can be customized for your team and delivered exclusively to your organization. Find out more about our custom programs by contacting us today at 204-946-0232 or via email at ExecEdInfo@umanitoba.ca.
Contact us
Sign up for our email newsletter and be the first to hear about program updates from the James W. Burns Executive Education Centre.
James W. Burns Executive Education Centre
2nd floor
177 Lombard Avenue
Winnipeg, Manitoba  R3B 0W5