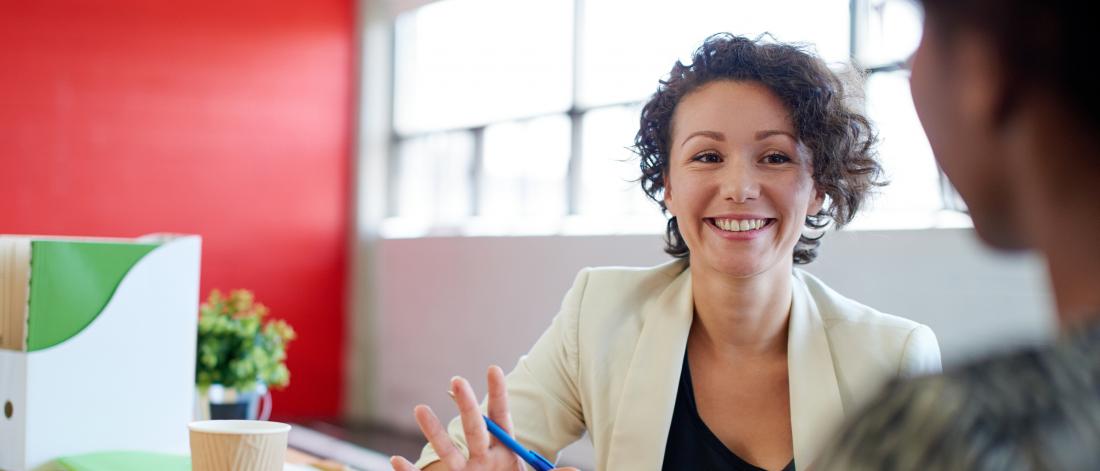 Why this program?
While technical and professional competence is essential in the workplace, EI is a better predictor of success. Additionally, EI has been shown to be higher for successful leaders.
This program is grounded in the science of psychology and research on EI; being able to monitor one's own and other's feelings and to use this to guide thinking and action. Through this program you'll be introduced to the three elements essential to leadership: understanding how our emotions drive us (the Self), how we express our emotions and interact with others (the Environment), and how we use emotional intelligence to shape our futures (the Vision). By the end of this program, you will have a solid foundation of EI and put it into action with the power of coaching.
Benefits
Through this program, you will:
Receive your own EI profile
Articulate the components and sub-scales that define EI
Learn strategies to leverage your EI Identify areas of personal growth for your self
Communicate directly
Exhibit deep listening
Engage with others in a trusting manner
Demonstrate questioning with intent
Establish accountability
Identify your signature leadership style
Develop your personal management plan for success
Each participant will complete an online questionnaire and receive their personal emotional intelligence assessment (EQi-2.0) prior to the workshop.
The program is approved by CPHR Manitoba and CPHR Saskatchewan for 9 CPD hours. The program is approved by the International Coach Federation for the following CCE credits: Core Competencies 6.25 & Resource Development 1.75.
Who should attend?
This program is ideal for managers or executives who want to enhance their leadership presence and impact.
Instructors
Janice Gair, President & Co-Founder, EI Advantage

Janice brings over two decades of experience on governance, corporate strategy and organizational development and effectiveness. Prior to launching her own business she worked internationally as a VP, HR & Corporate Services. Her passion for capacity building in individuals and organizations led her to become a Certified Executive Coach graduating from the Royal Roads University executive education program in May 2015. Shortly thereafter, she achieved the Associate Certified Coach (ACC) designation through the International Coaching Federation and became a certified Trainer for emotional intelligence and change management assessments (EQ-i2.0 and Change Style Indicator®)

In June 2015 she established her own executive coaching practice and shortly thereafter co-founded a second company EI ADVANTAGE. She also holds a B.A. (Administration) University of Winnipeg and the Certified Professional of Human Resources (CPHR) designation.
Hayley Hesseln, Vice-President & Co-Founder, EI Advantage

Dr. Hayley Hesseln has dedicated her 20-year career as a university professor to teaching and learning. She is an economist and professor at the University of Saskatchewan and their 2017 Master Teacher award recipient. She holds extensive experience working with Indigenous communities in the North. Active in education in the North, she has served as a Research Associate for the International Centre for Northern Governance and Development, and the Dean of Undergraduate Studies for the University of the Arctic.

She is co-founder, EI ADVANTAGE collaborating with Janice Gair on coaching education, they transition people and organizations to excel, take decisions and hold themselves capable. Hayley holds a Ph.D in Forest Economics from Colorado State University and Bachelors of Commerce from the University of Saskatchewan. She is an alumnus of the Royal Roads University Executive Coaching program in Victoria, BC, Canada, EQ-i and Change Style Indicator® certified trainer, and Member of the International Coaching Federation.
Upcoming sessions
Have questions?
Our team is happy to help! Contact us for more details.

You can also find additional details, including our cancellation policy, on our frequently asked questions (FAQ) page.
Custom program
Do you have 10 or more team members who would benefit from taking this program? Many of our open enrolment programs can be customized for your team and delivered exclusively to your organization. Find out more about our custom programs by contacting us today at 204-946-0232 or via email at ExecEdInfo@umanitoba.ca.
Contact us
Sign up for our email newsletter and be the first to hear about program updates from the James W. Burns Executive Education Centre.
James W. Burns Executive Education Centre
2nd floor
177 Lombard Avenue
Winnipeg, Manitoba  R3B 0W5