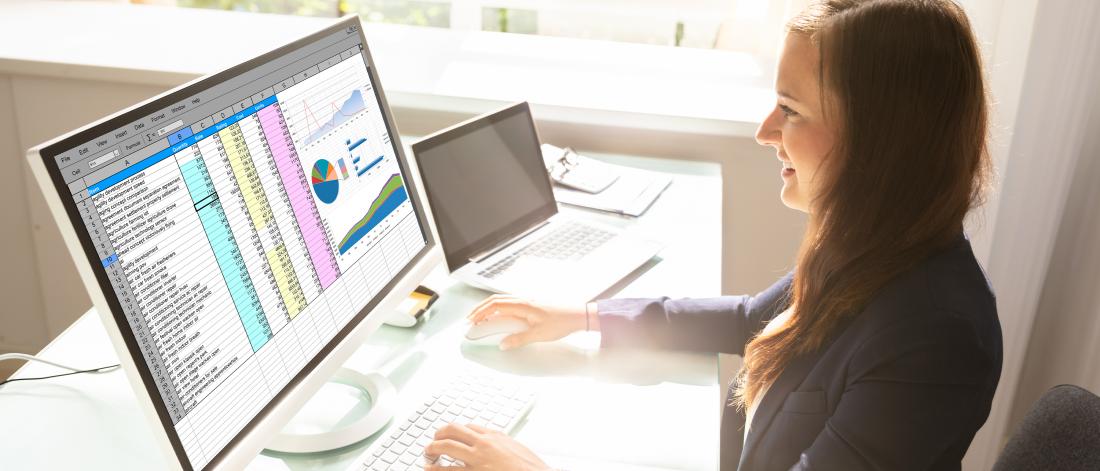 This program is offered in collaboration with UBC Sauder School of Business, Executive Education.
Program details
You will learn analytics best practices used by the world's top companies to develop opportunities for innovation and growth. You will also gain hands-on experience working with Excel tools for obtaining analytics-based solutions.
Through interactive discussion and hands-on exercises, this program will cover:
Descriptive analytics: understanding what data to collect and what it is telling you, data visualization techniques to envision important factors and relationships, quantifying your data, data variability, dealing with limited data
Predictive analytics: foreseeing what is likely to occur based on what has happened in the past, mining your data to predict customer demand and preferences, strategies and tactics for deploying predictive analytics initiatives
Prescriptive analytics: understanding your data to make better decisions, "what if" scenario analysis, minimizing pitfalls such as process variability and the "flaw of averages", outcome optimization
Best-in-practice analytics methods: analytics best practices, implementation challenges, getting started with analytics methods that can be applied to your organization
You will have an opportunity to become more familiar with these concepts via in-class practices with Excel, which will take about half of the class time. These Excel tools include: conditional formatting, histogram, Pivot tables, simple and multiple regression, data tables, auditing tools, solver optimizer and Monte Carlo simulation.
Benefits
Through this program, you will:
Learn what analytics is, how it is applied across diverse industries, and how it can be applied to your own organization
Discover how analytics can generate new business insights and opportunities
Learn how analytics can mitigate risk, uncertainty and process variability
Identify challenges in developing analytics strategies
Experience how spreadsheet models can help solve challenging decisions
Who should attend?
This introductory level program is ideal for middle and upper managers, analysts, project leaders and others in a non-technical field who would like to gain an overview of the concepts and capabilities of business analytics.
Instructor
Tim Huh, Professor, Sauder School of Business, University of British Columbia

Tim is a Professor at the Sauder School of Business, where his interests include operations management, inventory control, supply chain management and dynamic pricing. He has worked with semiconductor companies on capacity expansion and configuration, when the technology and demand for products were subject to high uncertainty. He has also worked with health care organizations, insurance companies and manufacturing facilities in Canada and the U.S.
Upcoming sessions
Have questions?
Our team is happy to help! Contact us for more details.

You can also find additional details, including our cancellation policy, on our frequently asked questions (FAQ) page.
Custom program
Do you have 10 or more team members who would benefit from taking this program? Many of our open enrolment programs can be customized for your team and delivered exclusively to your organization. Find out more about our custom programs by contacting us today at 204-946-0232 or via email at ExecEdInfo@umanitoba.ca.
Contact us
Sign up for our email newsletter and be the first to hear about program updates from the James W. Burns Executive Education Centre.
James W. Burns Executive Education Centre
2nd floor
177 Lombard Avenue
Winnipeg, Manitoba  R3B 0W5